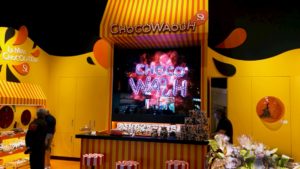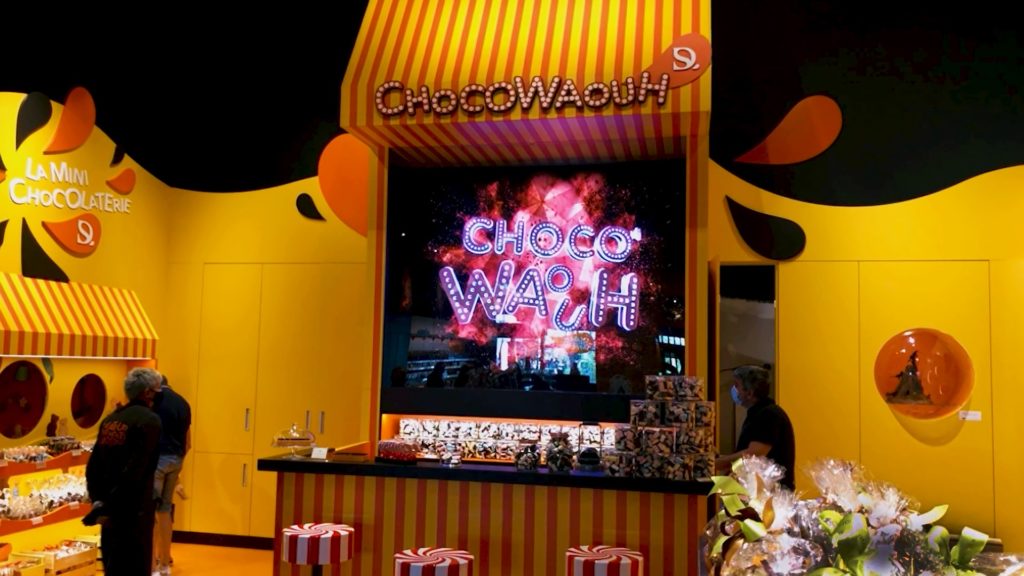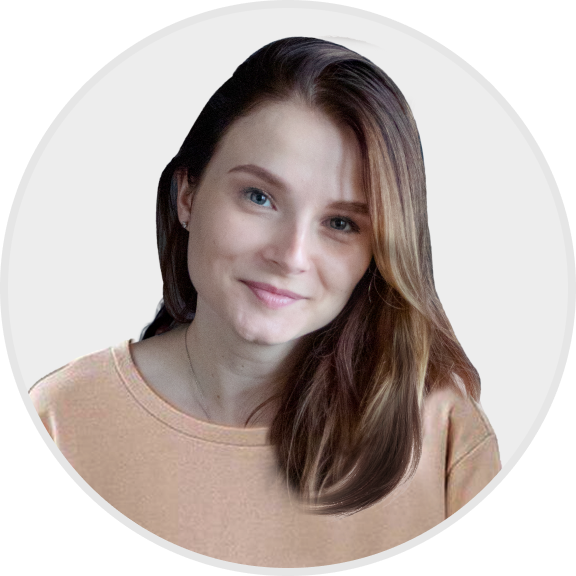 Viktoryia Vlasava
Marketing Manager
HYPERVSN Worldwide. Autumn 2021 Edition
30 November 2021 • 7 min read
With the holiday season creeping closer, it's time to have a close look at every project that was carried out during this busy autumn season. Our partners and customers shared lots of cases which they installed at various application areas. Explore these recent projects in Retail, Food and Beverage, Entertainment & Events and be inspired to create similar ones in your region.
Retail
Sports Direct – the United Kingdom
Sports Direct have reopened their huge flagship store in West London in true 21st century style, with our partners Spacecraft and Campaign3D, creating & installing a 9-unit HYPERVSN Wall in-store for maximum impact.
Together with virtual selfie mirrors and even a FIFA gaming zone (yes, you read that right!), there's even more reason to stop by their store and grab what you need for both on and off the pitch.
If you're in the UK, come and experience the future of retail shopping, and see our amazing 3D installation at the front of their store. We bet once you enter, you'll have a hard time leaving!
Colgate – Martinique
Our partner in Martinique, MGFXstudios, took their promotion to new heights with our 3D solutions.
Promoting Colgate MAXfresh toothpaste, they installed a Solo device in-store to display custom-made 3D visuals, and increased foot-traffic and brand awareness at the same time!
Not surprising really, as this sort of promotion is certain to get people talking!
"The first time I saw a HYPERVSN device, I was impressed and instantly knew we had to give it a try. I'm really happy we finally did it for the recent Colgate Max Fresh campaign. Colgate-Palmolive Martinique management are happy with the results and we hope to do more campaigns with MGFXSTUDIOS" — Isabelle Emile, Marketing Manager at Colgate-Palmolive Martinique.
Food & Beverage
Daniel Stoffel – France
We didn't think chocolate could get any more magical, but we were happily proven wrong by our creative French partner Together Plus, and their wicked collaboration with the chocolate brand Daniel Stoffel.
Installing a large HYPERVSN Wall in their store, they used creative 3D animations to unveil the brand's new visual identity, amazing the colleagues and customers alike! Take a look for yourself right here!
Coca Cola – Switzerland
Our Swiss partner Avantage, together with the TMI agency, worked to boost the promotion of Coca-Cola Zero Sugar as part of the #bestcokeever campaign with the help of HYPERVSN.
Installed at several locations around Zurich, HYPERVSN Slots and Solo L devices amazed passersby, and engaged them with over 17,500 slot machine plays to win various Coca Cola prizes. An incredible 3D solution, it attracted a huge amount of interest and skyrocketed their customer advocacy!
"HYPERVSN were an absolute eye-catcher and crowd-puller that helped advance customer engagement and brand awareness for Coca-Cola. We were so happy with the results of the campaign that we are already planning another one for this Christmas with HYPERVSN – stay tuned to learn more," – Nicolas Schibler, Managing Partner TMI.
Red Bull – North Macedonia
Our partner TREED in North Macedonia, took HYPERVSN to the masses and collaborated with Red Bull to create excitement and 21st century tech wonder as life returns to the club industry.
We certainly don't advocate large gatherings like this at the moment, but it is nice to see people having fun once more, and with our 3D solutions being brighter and bigger than ever before, you can stay socially-distanced and safe as you experience our brand of HYPERVSN magic.
Entertainment & Events
The American University of Kuwait – Kuwait
The American University of Kuwait took their student registration to the next level, with some creative assistance from our partner All'n All.
Installing a HYPERVSN Holographic Human in the Avenues Mall, Kuwait's largest shopping centre, they exceeded their expectations with measurable increases in both engagement and interactions!
With amazing 3D holographic humans informing prospective students and keeping staff safe post-COVID, this was truly a step into the future, and one that made a huge impact.
Schauspielhaus Zürich – Switzerland
The Future has arrived in the world of Theatre, and Schauspielhaus Zürich is the first to experience innovation & excitement!
Director Alexander Giesche brings you his award-winning show 'Man in the Holocene', expertly combining human actors with HYPERVSN 3D visual technology for a show unlike anything you've ever seen before.
"The visuals displayed on HYPERVSN are of superb, full HD quality, and one can showcase literally any content on the device. It's exciting for the creative industry we're in — our imagination seems to be the only potential limit. We are already considering further projects where we could utilise the 3D holographic display technology," – said the Schauspielhaus Zürich representative.
PROK – the USA
PROK, specialists in the mining conveyor technology, took the 2021 MINExpo in Las Vegas to the future with their HYPERVSN Wall setup!
Featuring a 16-unit Wall showcasing incredibly detailed custom content from the HYPERVSN Design Lab, they wowed visitors to their booth not only with their professional expertise, but with their 21st century visuals!
Entertaining and informative, PROK fully understood the assignment, and made it an event to remember.
International Confex – the United Kingdom
The International Confex show in the London ExCel was a great success, and the HYPERVSN team had a blast getting back into the swing of industry shows! 
Spread across September 1-2, our UK team was thrown back into the excitement of meeting Events industry leaders, collaborating and inspiring each other with the innovations and advancements we've all had to make, and just getting back into the swing of having fun together once again. It's always great to attend shows like this – take a look for yourself at the stands and exhibits that were there!
Wedding case – Belarus
Who said HYPERVSN 3D solutions were just for business?
The magic they create is perfect for your very own events and special occasions – this wedding season was busier than ever, and modern couples not only tried to be creative, but also bring some innovation to surprise their guests.
At this stunning wedding in Belarus, creativity and wonder were in the air just as much as the love was, and added that special, futuristic feel to this beautiful celebration. Using the Solo M and Glass Box accessory, see for yourself how this innovative couple used HYPERVSN tech to celebrate their big day and amaze their guests!
Moscow Urban Forum – Russia
Be Atipik, our innovative partner, participated at the 2021 Urban Forum – a platform where all the major urban developments are shown and the latest international urban trends are discussed, showcasing its exciting project.
Installing the amazing HYPERVSN Holographic Human, they created an incredible created holographic assistant to engage, inform and interact with attendees, and saw huge successes with foot traffic and engagement at their exhibit stall!
See how they brought innovation and excitement to the show and get inspired for your next collaboration!
If you also want to share the results of your recent projects, and would like to be featured in the next  seasonal article, please contact us.
Join our mailing list to keep up with the latest HYPERVSN news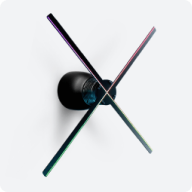 HYPERVSN 3D Catalog
USD 1,200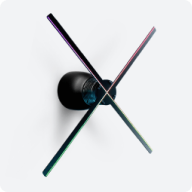 HYPERVSN 3D Catalog
USD 1,200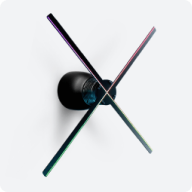 HYPERVSN 3D Catalog
USD 1,200