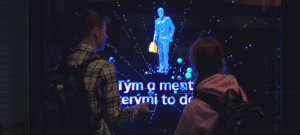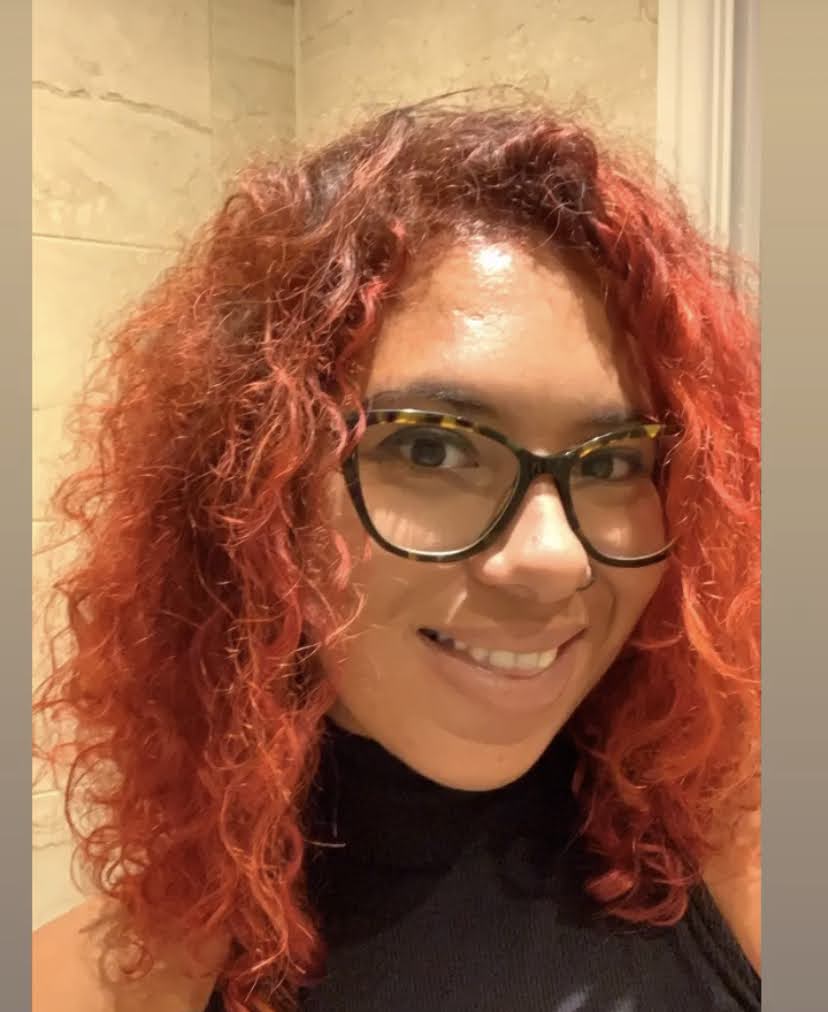 Penelope Phillips
Copywriter
Norriv Brings Signage 2.0 to Slovakia
Over the High Tatras Mountains and nestled by the sparkling blue Danube, our Slovakian partner Norriv took HYPERVSN tech to the masses in collaboration with Raiffeisen Bank.
The huge banking brand wanted to make an impact with their annual Hackathon, which took place at Prague University of Economics & Business, and understanding their Gen Z demographic perfectly, they decided that traditional 2D advertising wasn't going to get them the attention they needed. So, the team worked with Norriv to help them ramp up the excitement and create some futuristic signage for the students by using an unconventional and highly attractive holographic display, to get them to sign up for the hackathon event using a smart QR code.
Norriv went to town with this, and installed a 6-unit HYPERVSN SmartV Wall inside the university building, skyrocketing Raiffeisen's expectations with results that they did not expect.
Over 150 students signed up for the hackathon event, a result that they are truly pleased with!
Dana Kováčová, Employer Brand Manager at Raiffeisen Bank Czech Republic, commented on our LinkedIn video to note the success of the project;
"The result was incredibly successful and we are happy this graphic banner with holographic animation[s] attracted the attention of so many students!
Our very own Sales Director Ales Jurabayev said;
"Norriv has always looked for ways to be different, and this project with Raiffeisen was the perfect opportunity for just that. Engaging Gen Z, who is so used to the digital world, was a massive challenge, and the team really rose to it to produce exceptional results. There's definitely more innovation to come from this Partner in the future!"
Take a look at the video of the event here, and see for yourself how Norriv and Raifeissen are making holographic waves in the Banking world.
Join our mailing list to keep up with the latest HYPERVSN news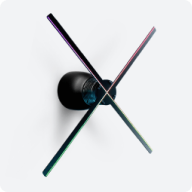 HYPERVSN 3D Catalog
USD 1,200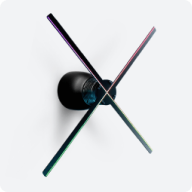 HYPERVSN 3D Catalog
USD 1,200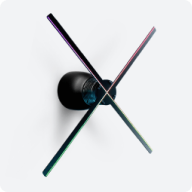 HYPERVSN 3D Catalog
USD 1,200