Join the HYPERVSN Team to shape the future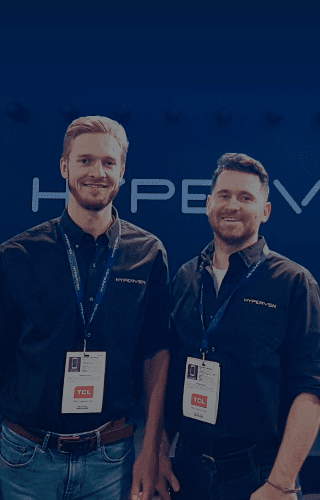 Talent is always welcome at HYPERVSN
Here's why everyone wants to work for us
We are technological innovators, continuously bringing new and impactful products to the global marketplace. Our focus remains on providing new and compelling products that push the boundaries of visual 3D holographic technology.

Corporate education

5 home office days

Healthy snacks

Paid sick leave

Team outings

Medical insurance

Awesome team
Ready to change the world? You've come to the right place.
Here at HYPERVSN, we are always looking to extend our extraordinary team with committed professionals, imaginative dreamers and passionate pioneers. Above all, we cherish innovation, constantly encouraging new ideas, rich research and technical experiments. When you are a part of our team, you are given everything you need to unlock your full potential, working on cutting-edge products to redefine reality as you know it.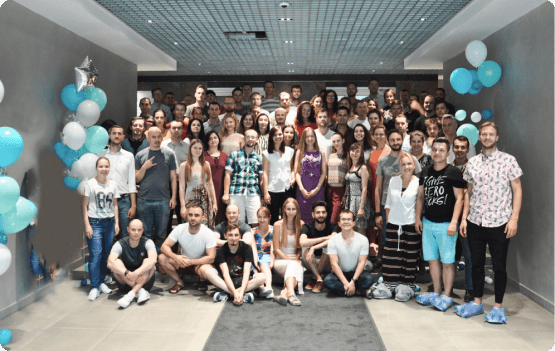 Open positions at HYPERVSN
Freelancer for HYPERVSN installations
About HYPERVSN:
HYPERVSN is a future-forward technology company responsible for developing the innovative and disruptive 3D holographic system that provides stunning, immersive and memorable experiences for audiences. From our global HQ in London, HYPERVSN services our partners and customers across the globe. Targeted business sectors include Digital Signage, Retail, Events, Education, Public Safety and many others.

Our brand line "See Extraordinary" encapsulates the approach we stand for. Seeing is believing. We create extraordinary experiences for people, producing holographic visuals that leave audiences with a sense of childlike awe and wonder, every time.
About the role:
HYPERVSN is looking for freelance specialists to join the network of our on-call technical installation/maintenance team in various states.

We provide full technical training on product specifics for you to be listed into the pull of our on-call specialists for installations and maintenance of our product (single holographic units as well as holographic walls).
What you will do:
Single (Solo) and multiple units (Wall) installations which comprises:
a) Backing wall preparation (holes drilling);
b) Mounts and devices installation;
c) Devices physical (manual) calibration.
Setup launch;
Display calibration, content upload via the dedicated Software;
Setup maintenance and troubleshooting.
Competencies:
Knowing the Electricity specifics;
Hardware skills (working with hardware tools: drill, wrench, screwdriver);
Advanced PC user (knowledge of Networking basics is required);
Must possess attention to detail, precision, and strong problem-solving skills;
Ability to communicate productively with team members and client (face to face and via e-mail);
Courteous and friendly with high level of professionalism.
Business Development Manager
HYPERVSN (by Kino-mo) is looking for Business development manager.
HYPERVSN is a London-based company that develops hi-tech smart visual technologies. The company received a number of British awards, worked with global brands from Samsung and Intel to Aston Martin and was awarded Top 3 British innovations of the year.
Description:
Partners with dealer leadership to drive HYPERVSN sales through assigned dealers. Makes sure dealers meet sales goals. Develops account plans for each dealer. Helps to develop and track/manage dealer specific sales plans including setting overall target and profitability goals, setting specific brand target goals, and working with Dealer management to ensure plans are achieved. Strategically plans to build/retain dealer mind-share (e.g., marketing events). Serves as dealer voice within HYPERVSN. Coordinates dealer training and support (e.g., specialist sales support for priority dealer-led deals). Showroom branding, new product launch etc.
Acts as primary point of contact for monitoring dealer performance, understanding capabilities, leading strategy alignment and configuration for an assigned region. Participates as either team lead or team member in projects initiated to improve market performance through:
developing strategies for improving dealer performance, by market;
understanding and overcoming barriers in developing PTI and managing implementation.
Collaborates through join objectives with Channel Development transitions and capabilities teams and works closely with sales and credit.
The position will deal with a range of issues related to performance, alignment and capability issues.
Required skills:
proven business consulting and financial skills, including strong analysis or specific business process expertise for a particular initiative;
self-motivated, self-directed and willing to accept responsibility for results;
skilled at handing complex and at times contentious business issues;
ability to develop relationships with dealership leaders;
knowledge of sales process;
able to improve ideas and influence channel partners in a highly sensitive environment;
strong investigative and analytical skills for research and on-site data gathering;
empirical thinking and decision making;
able to work in a cross-functional and team oriented environment including managing projects when necessary;
strong planning and organizational skills;
able to lead and influence others without direct reporting relationship;
able to proactively recognize dealer needs (e.g., training and support) and align resources to meet them;
able to create "win-win" situation;
self-starter; committed to excellence: accuracy own work and attention to detail;
must have a broad exposure and understanding of corporate strategies;
extensive management skills for coordination of large projects using a multi-disciplined team approach.
Technical Expert
HYPERVSN (by Kino-mo) is looking for Technical Expert in Minsk office.
HYPERVSN is a London-based company that develops hi-tech smart visual technologies. The company received a number of British awards, worked with global brands from Samsung and Intel to Aston Martin and was awarded Top 3 British innovations of the year.
RESPONSIBILITIES:
Deliver 24/7 excellent technical support for Kino-mo customers and partners regarding HypervsnTM product
Establish the initial contact and provide support by Skype, e-mail, and remote connection to customer systems
Respond to customer enquiries by diagnosing issues and providing the most appropriate technical solutions, or escalating to the necessary specialist
Maintain knowledge database by logging case notes, correspondence, solutions, documents, and other records
REQUIREMENTS:
Excellent knowledge of English, both oral and written. Required to possess ability to effectively communicate with different customers, including native and non-native speakers
Advanced PC user (knowledge of Networking basics is required)
Ability to work flexible hours if needed, and adjust to changing schedules (sometimes with short notice)
Job experience in working in Technical support or related fields is a plus
Ability to communicate productively with team members (face to face and via e-mail)
Must possess attention to detail and strong problem solving skills
BENEFITS:
Smartest engineers and innovative product on the international market
Comfortable working environment and ample workspace
Competitive salary
Professional and English trainings
Team activities
100% paid sick leave and 27-day paid vacation
None of the open positions fits you?
You can always send us your CV and motivation letter and we'll see what we can do. Talent is always welcome here at HYPERVSN!