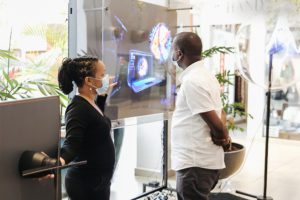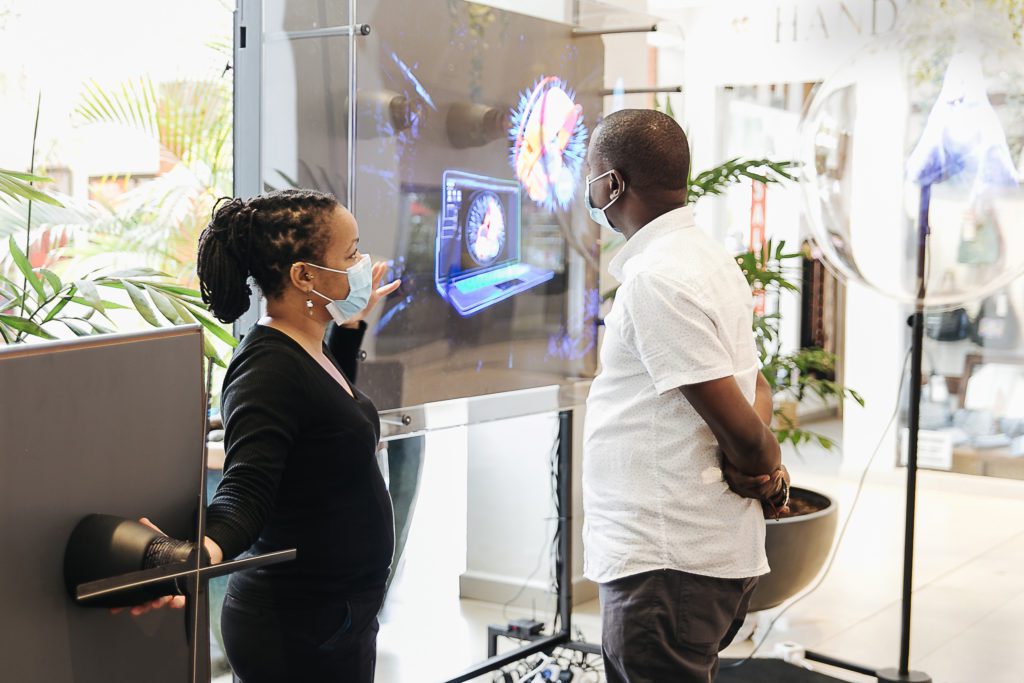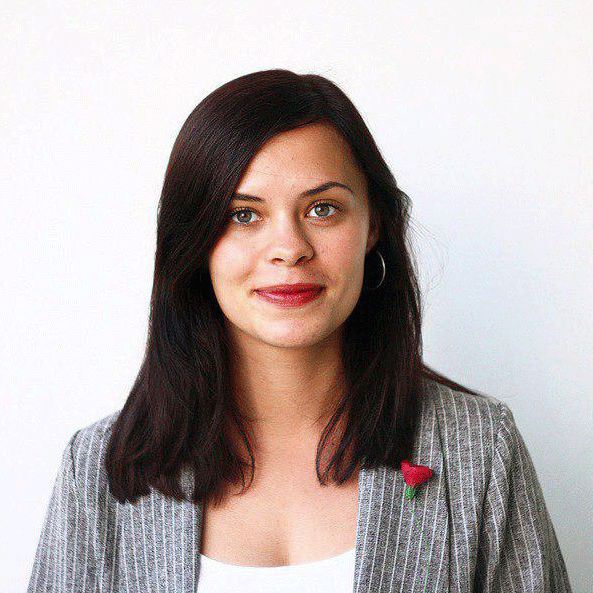 Darya Krakaviak
PR and Event Manager
Events in the Post-COVID era: the Do's and Don'ts
02 September 2021 • 5 min read
The pandemic completely shook up the world and the way we do business, but insightful people can always find ways to adapt, and the events industry is no exception. New platforms have been developed to hold events online, and create experiences for attendees which are as immersive as possible. In the below article, we have summarised the post-COVID era event trends that we think will excite and inspire your upcoming plans.
If there's one lesson that needs to be learnt from the pandemic, is that no one is safe when making predictions and plans. 'Black swans' are no longer spooky theories from Nassim Taleb's book. They are an indispensable part of our lives. A given – take it or leave it.
What we could and should safely do though is reflect on all the changes as they come, and adjust businesses accordingly to the new reality. Both HYPERVSN and its international partners have participated in around 450+ international events over the past years – discover some of the post-COVID era event trends and takeaways we have spotted in the below article.
Ready for Offline?
2021 has proved that more time needs to pass before people get fully back on the road for industry events and networking.
With travel restrictions being constantly updated and varying from country to country, a lot of brands have decided to focus on joining key offline industry events only. This however, increases the level of competition among the organisers: when planning, they cannot rely on the attendee demographics from the previous years, no matter how impressive they used to be.
As a result, for some events, even as iconic as CES, the safest bet is to go for hybrid and convene the audience both offline and digitally. In 2022, for the sixth time, HYPERVSN is considering exhibiting at CES too – please stay tuned to our social media channels to get the latest details on the booth number, etc.
HYPERVSN Success Story from CES
There are options with hybrid events though too. EMERGE Conference, an event that brings together the most promising startups, talent and ecosystem players from the New East region, is a great example of alternative ways to go hybrid.
The core part of the event was an online platform available all over the world. In some cities the organisers saw enough interest from the attendees to convene offline, though still observing all the required safety measures. There, the so-called EMERGE hubs were set up, including big screens to watch presentations on, offline sessions with the special guests, yoga areas and even afterparties to maximise the networking opportunities.
Some events decided to split one big trade show into several local experiences with no online backup, as was the case with ISE 2021. A lot of visitors were not ready for long-distance traveling, and gladly supported the local offline editions in London and Barcelona.
As a result of the pandemic, there is a tendency for events to be of shorter duration and more targeted – often referred to as 'micro-experiences'.
Public Safety Measures
With vaccine roll-out programmes well underway and new studies on COVID-19, all the safety measures have remained just as relevant. When making decisions, the event organisers worldwide will continue to put safety first.
Social distancing reminders, occupancy levels, requirements for PPE and mask wearing, and cleaning protocols seem to have become part of the routine. ISE Barcelona 2021 also required a negative COVID-19 anti-allergen test from all the visitors upon entrance to the venue.
Flexible cancellation policies and refunds that used to be part of the contracts in 2020 do not seem to be so widespread anymore. Exhibitors need to either go all-in or wait for next year's event with the hope that the situation will improve.
CES 2022 have already started communicating the exhibitor recommendations in their newsletters. They mention the need for the proof of vaccination from all the attendees, support staff and exhibitors' staff; plenty of easily accessible hand sanitizer available at the booths; space for proper social distancing and one directional traffic flow within booths; plus frequent booth/product cleaning including regular disinfecting among other requirements.
HYPERVSN Holographic Signage can be a great way to remind the attendees about the safety measures and/or manage the venue traffic efficiently, with clear signage attendees cannot miss.
Holographic Signage by HYPERVSN
Onsite experiences
Since there aren't as many events going on as there used to be, it is all the more important for those companies that 'dare' exhibit to create an experience visitors will not forget. Some of the ideas include:
Creative ways of avoiding human interaction.
A lot of companies set up digital kiosks for event visitors to learn more about the product, subscribe to the newsletter or leave an enquiry.
An alternative to that could be the Holographic Human by HYPERVSN. Holographic humans do not need to wear face masks or maintain social distancing, and can provide human-like interactions while keeping customers safe and engaged.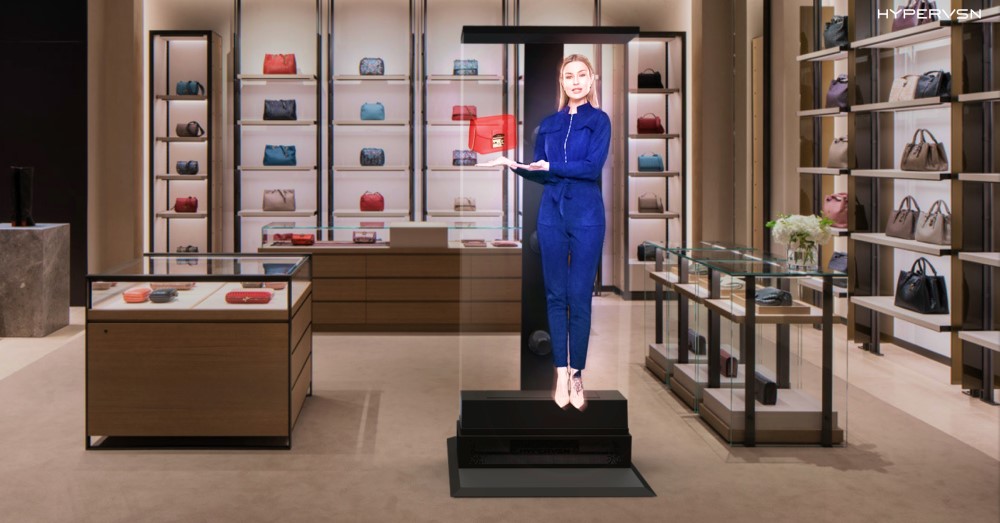 HYPERVSN Holographic Human
Introducing outdoor editions of the events for a change.
Outdoor events are not only generally considered to be less risky than indoor events, but they can also be a lot more fun too.
For the corporate activities especially, events on cruise ships, wellness and team-building retreats for staff, and nature tours seem to have become the key options people gravitate towards.
One of the upcoming outdoor industry event examples is A New AV Experience by Peerless-AV: HYPERVSN is exhibiting there as well! The event is to be held on September 16-17 at the Lord's Cricket Ground in London, UK where England won the 2019 World Cup. Please learn more and register here to see the HYPERVSN Wall and HYPERVSN Holographic Human in action and meet our UK team.
Employing touchless or low-touch tech solutions.
HYPERVSN 3D Catalog is a perfect example in that sense, as it allows for brands to avoid bringing each and every product from their portfolio all the way to the show grounds. Users showcase their products in 3D in fine detail, and also let customers scroll the product options safely without having to touch anything.
HYPERVSN 3D Catalog – Touch the Future
Events are making a return to our lives, but brands are just having to be smarter about it! Join the excitement and innovate your next event with HYPERVSN, to ensure your audience is kept safe while you amaze them in 3D.
Can't make it to the events mentioned above, but still want to see HYPERVSN in person? Please send us an email here and schedule a demo at our London Showroom or with one of our international partners wherever you're based.
Join our mailing list to keep up with the latest HYPERVSN news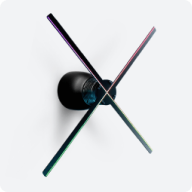 HYPERVSN 3D Catalog
USD 1,200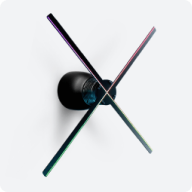 HYPERVSN 3D Catalog
USD 1,200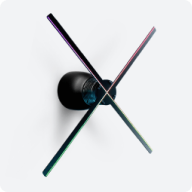 HYPERVSN 3D Catalog
USD 1,200