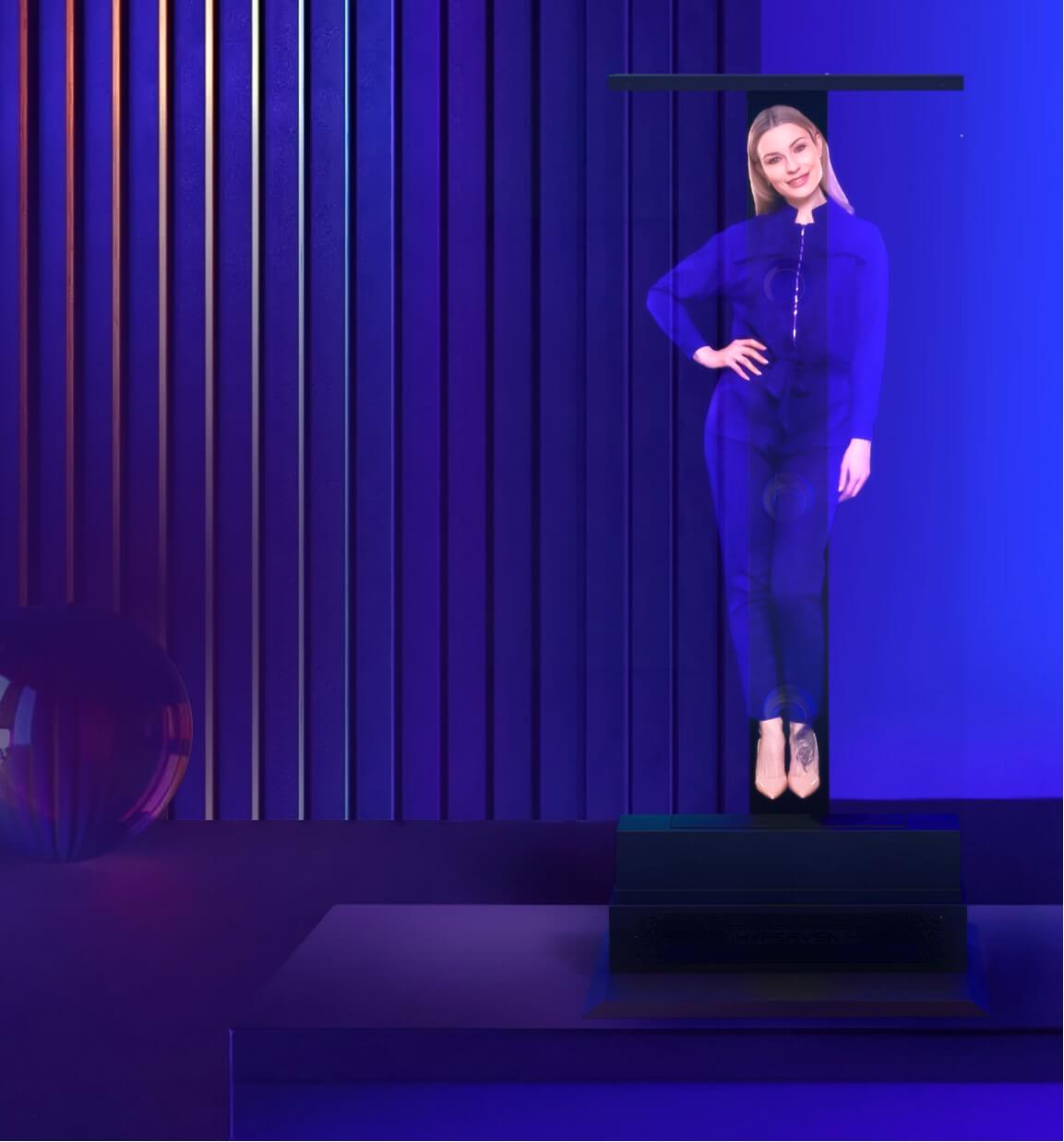 Holographic Human available today
Connect to your audience with futuristic human-sized holographic display
Learn More
SmartV Holographic Human
Use a life-size 3D human holographic display to demonstrate products, provide information, showcase the latest trends.
3D Holographic System
A human-sized 3D holographic display made up of 3 synchronised displays, in a vertical configuration.
3D Content Service
Create 3D content, with the support of HYPERVSN, of your brand ambassador, employee or founder.
All-in-one installation
Can be installed in a variety of ways including on Alignment Mounts or with the Glass Box L3 protection.
Introducing Holographic Human
Use 3D holographic human technology to innovate your communication.
All-in-one 3D Holographic Human solution
A next-level 3D holographic solution with unmatched features including high definition, brightness, interactivity and compatibility.
Learn more
Boost human connection
Connect with your audience on a more personal level using your brand ambassador or employee.
Revolutionize your display
Use Holographic Humans to breathe innovation into your brand or business.
Grab attention
Increase the impact of your marketing message with a solution that cannot be missed.
Personify your brand
Personify your brand and tell your brand story with HYPERVSN Holographic Human.
Use Holographic Human to get top results
Holographic displays increase the effectiveness of your campaign.
Extends attention spans & attraction rates
Improves user engagement levels
Increases conversion & retention rates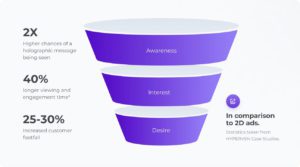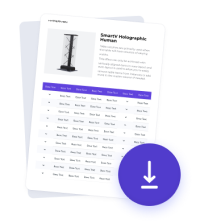 Get now your Holographic Human Product Catalogue
Fill-in the form to get the product catalogue.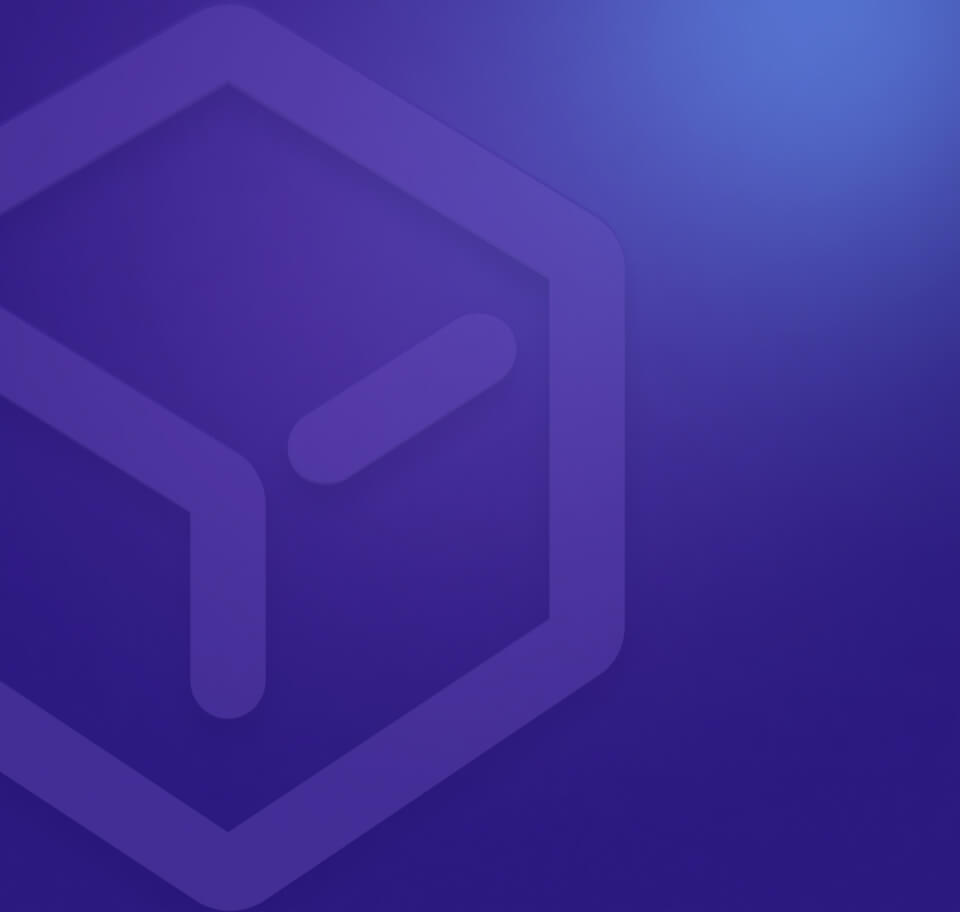 3558
Interested in the Holographic Human?
If you would like to find more about the endless possibilities of Holographic Humans, please get in touch.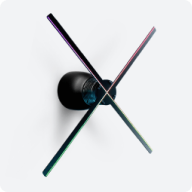 HYPERVSN 3D Catalog
USD 1,200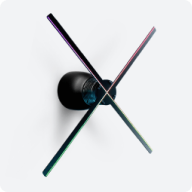 HYPERVSN 3D Catalog
USD 1,200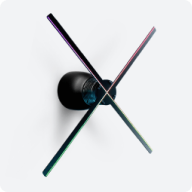 HYPERVSN 3D Catalog
USD 1,200