Refund Policy
We offer refunds in specific circumstances covered in our Terms And Conditions Of Supply Of Goods And Services (Terms):
1. If we cannot accept your order (Section 3.5 of the Terms):
If we are unable to supply you with the Products for any reason, we will inform you of this by email and we will not process your order. If you have already paid for the Products, we will refund you the full amount including any delivery costs charged as soon as possible.
2. Incorrect prices (Section 6.11 of the Terms):
It is possible that, despite our reasonable efforts, some of the Products on our site may be incorrectly priced. If we discover an error in the price of the Products you have ordered we will contact you to inform you of this error and we will give you the option of continuing to purchase the Products at the correct price or cancelling your order. We will not process your order until we have your instructions. If we are unable to contact you using the contact details you provided during the order process, we will treat the order as cancelled and notify you in writing. If we mistakenly accept and process your order where a pricing error is obvious and unmistakeable and could reasonably have been recognised by you as a mispricing, we may cancel supply of the Products and refund you any sums you have paid.
3. No delivery of Goods (Section 8.4 of the Terms):
If we fail to deliver the Goods, our liability is limited to the refund of the amount received from you as payment for the Goods. However, we will not be liable to the extent that any failure to deliver was caused by a Force Majeure Event, or because you failed to provide adequate delivery instructions or any other instructions that are relevant to the supply of goods.
4. Nonconforming Goods:
Please refer to Section 9. OUR WARRANTY FOR THE GOODS of the Terms for full details regarding the refund option of the warranty terms.
5. Cancellation due to a Force Majeure Event (Section 12.3 of the Terms):
You may cancel the Contract affected by a Force Majeure Event which has continued for more than 30 days. To cancel please contact us. If you opt to cancel, you will have to return (at our cost) any relevant Goods you have already received and we will refund the price you have paid, including any delivery charges.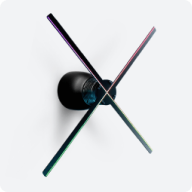 HYPERVSN 3D Catalog
USD 1,200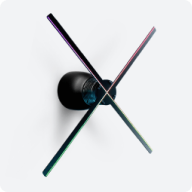 HYPERVSN 3D Catalog
USD 1,200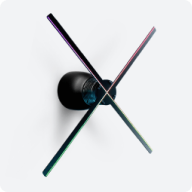 HYPERVSN 3D Catalog
USD 1,200