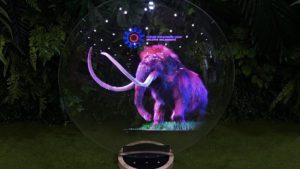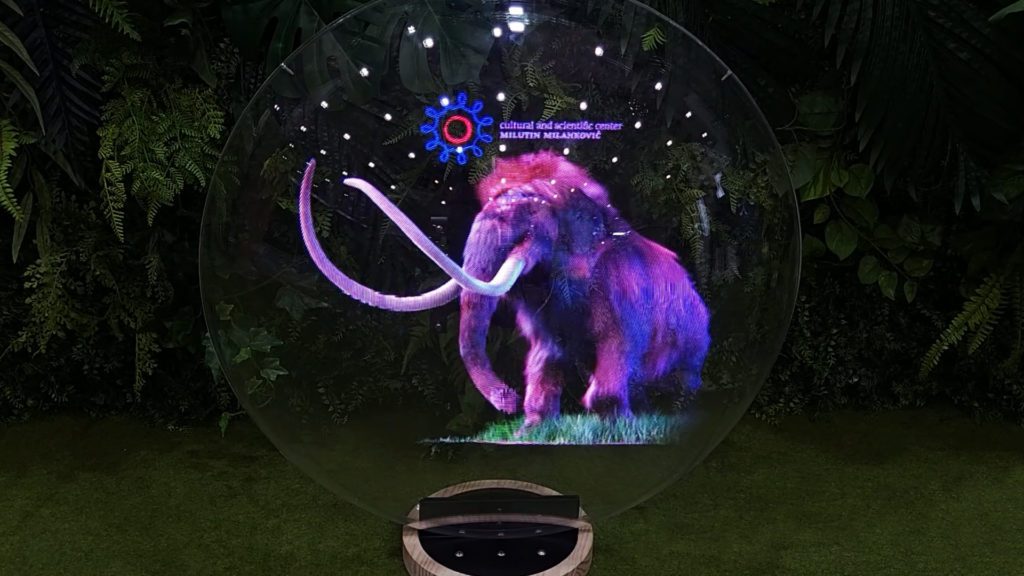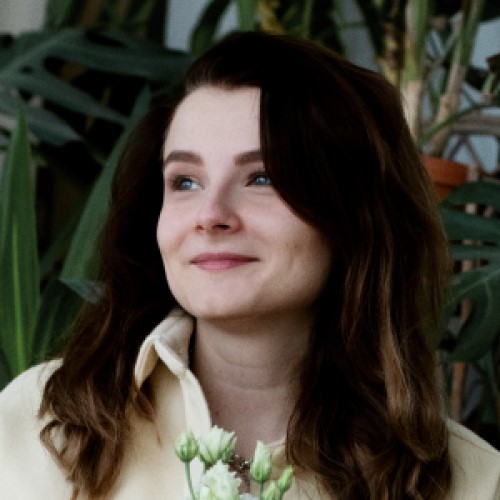 Viktoryia Vlasava
Marketing Manager
HYPERVSN Worldwide. Summer 2021 Edition.
26 August 2021 • 5 min read
Summer is coming to an end, so it's high time to take stock of the use cases that have happened this season. Explore the details of each case which our partners kindly provided us with, and brainstorm how you can implement these successful projects for your own clients.
Well, isn't time just flying by! We hope you've had a chance to enjoy this sunny weather! We want to share our recent user cases that our insightful partners carried out during this season, to impress their customers with HYPERVSN's innovative solutions. Get inspired, and see how you can learn from their experiences and implement such solutions in the fields of Retail, Arts, Events and Sports.
Retail
Gate Mall – Kuwait
Hey Malls! Why don't you try something awesome like the Gate Mall in Kuwait, and transform your boring 2D adverts into unmissable 3D animations! Our partner All 'n All collaborated with HALLAB Restaurant to grow and innovate their brand using a HYPERVSN Wall – check out their installation here!
Econo Supermarkets – Puerto Rico
Take your customers' supermarket experience to the future, like our partner Dimension did with their smart collaboration with Econo Supermarkets. Their store in Puerto Rico was selected to test out the HYPERVSN Solo device they installed in-store, keeping it for 1 year to amaze and entertain shoppers with.
See their innovative setup for yourself!
Alessandra Camilla Milano – Italy
Our Italian partner Hologram Communication understands how to stand out in a crowd!
They took their client Alessandra Camilla Milano's luxe jewelry products and turned them into incredible 3D animations. Installing this beautifully elegant setup out on the streets of Milan in view of the summer crowds was a very smart move; see the high-end 3D beauty on display for yourself!
Arts
Unidentified Light Object – Poland
Do you 'get' modern art? Our partner F1 IT TECHNOLOGY does, and they showcased some incredible Polish artists with the help of HYPERVSN tech.
Installing a Solo device outdoors for 3 days, they entertained and excited audiences with a truly innovative and magical experience showcasing the excitement and importance of Modern Art. They collab'd with creators Małgorzata Kaczmarska, Katarzyna Godyń-Skoczylas and Maciej Słota to create some breathtaking and original 3D animations – see them for yourself right here!
Holo Lumina – the UAE
Discover 3D visuals as you've never seen them before! Our partner HYBRID XPERIENCE in the UAE installed the truly mesmerising Holo Lumina "Sahara movements" art project with the Solo L devices, and worked with 3 top artists to create an unforgettable display.
Set in the desert across 3 days, explore the technical magic and wonder that HYBRID created with our innovative HYPERVSN products.
Events
Tibo 2021 – Belarus
Expos are back with a vengeance, and our partners around the world are getting back into the swing of all things HYPERVSN. Our partner NEOZEVS in Belarus took our tech to the Tibo 2021 Expo and showcased the Solo and its eye-catching 3D animations for brands like Huawei, MTS, BeCloud, and more. The Audience loved it, as usual. See how it went down for yourself here!
Tourism Professional Event – Martinique
TOGETHER PLUS, our Partner in France, helped their reseller NEXMEDIA bring HYPERVSN to the forefront of the Tourism Professional Event in Martinique. Showcasing HYPERVSN Walls, Solo devices and accessories, they designed their own specific 3D visuals to amaze and entertain the guests in attendance. An engaging and exciting event, take a look at how professionals from across the island were impressed and inspired to look at ways to further innovate their businesses with 3D tech.
NextRise 2021 – South Korea
Our South Korean partner COSWEAL has done it again, and amazed audiences with their 3D visuals at the NextRise 2021 Expo in Seoul. Collaborating with Seoul CCEI, their aim was to inspire the startups and visitors in attendance with innovative animations, and showcase the endless possibilities that 3D visual marketing brings to the table. They even designed their own beautiful & fun 3D designs which took their booth to the next level! See it for yourself here and be amazed!
Sports
Hanwha Eagles – South Korea
The fun never stops with our South Korean partner COSWEAL!
They were approached by the famous baseball team, the HANWHA EAGLES, to create an engaging 3D installation in their arena. So of course COSWEAL collaborated with them, using several HYPERVSN Solo devices to create a Wall, which they used to host an interactive 3D card game for the audience to enjoy. To say it was a hit is an understatement! Take a look for yourself to see how COSWEAL and the HANWHA EAGLES brought the 3D magic to town.
The Football Federation of North Macedonia – North Macedonia
Our partner TREED in North Macedonia got the locals excited for the Euro 2020 Football tournament, using HYPERVSN tech to inject some innovation and fun into their marketing. Designing their own bespoke 3D animations, they installed a Solo device in their shopping mall for maximum audience exposure, and certainly got the attention they wanted! Take a look for yourself, and see how they took the Euro 2020 Championship into the future.
If you want to share the results of your recent cases and to be featured, please contact us.
Join our mailing list to keep up with the latest HYPERVSN news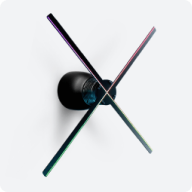 HYPERVSN 3D Catalog
USD 1,200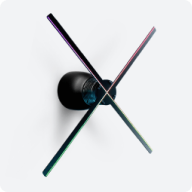 HYPERVSN 3D Catalog
USD 1,200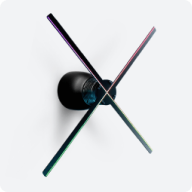 HYPERVSN 3D Catalog
USD 1,200