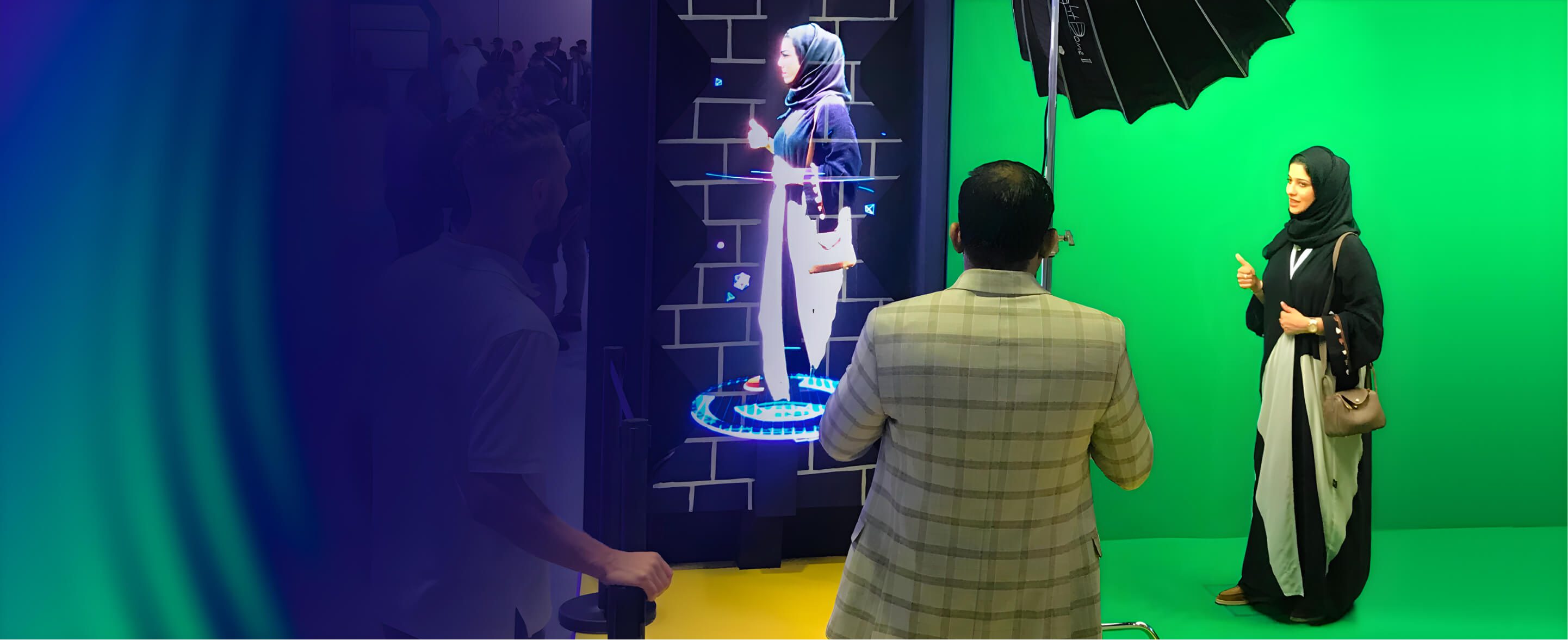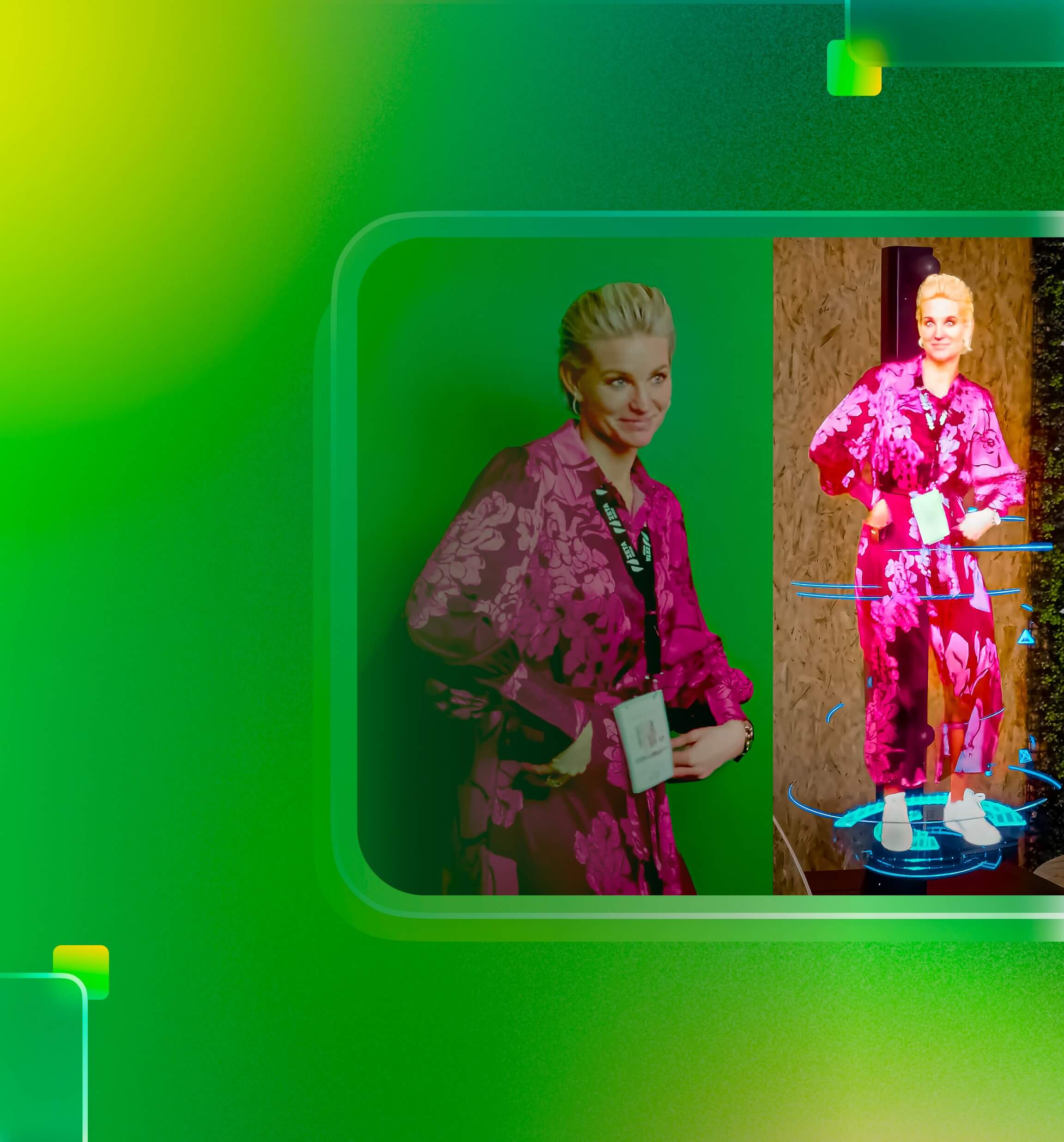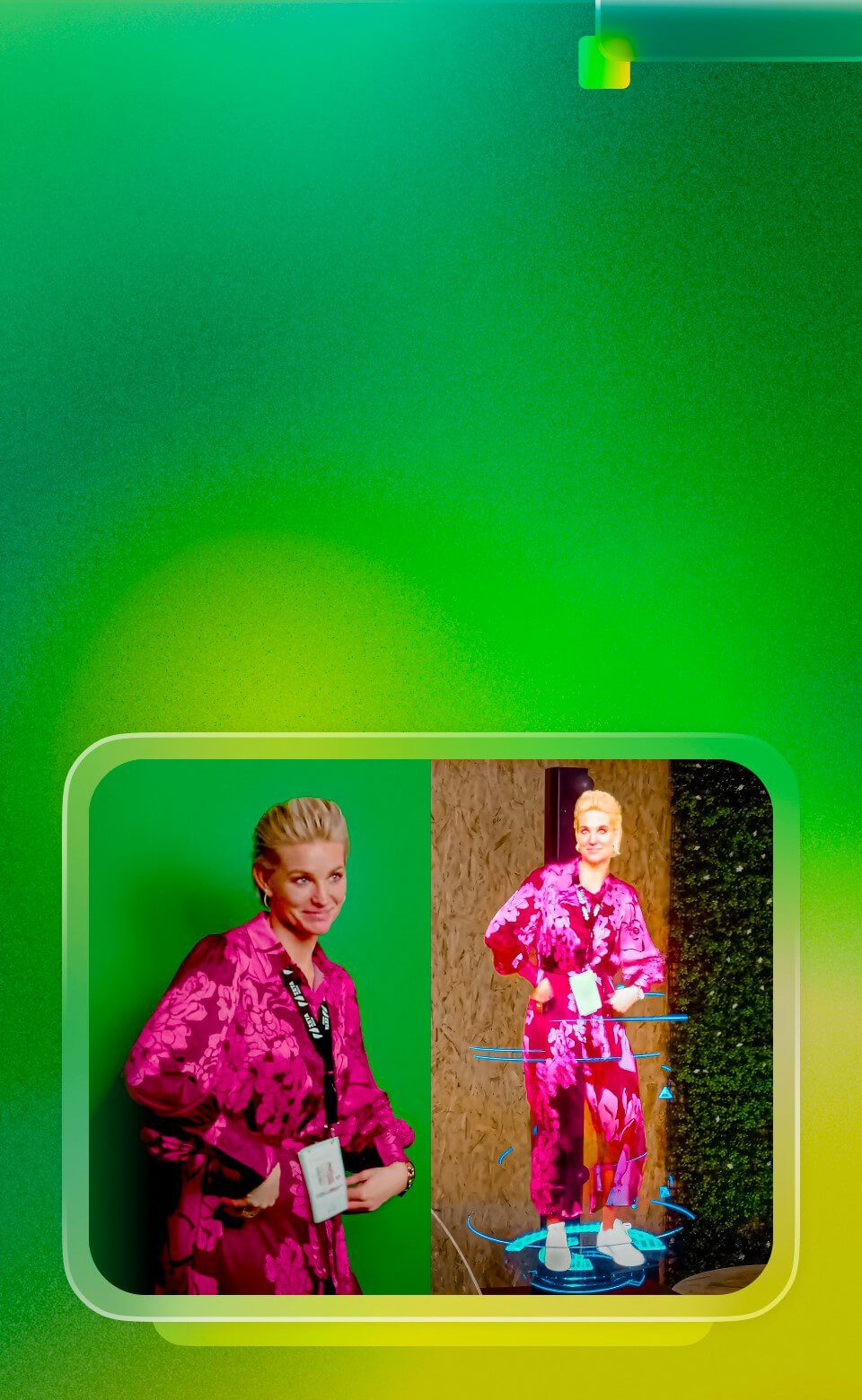 HYPERVSN Live Streaming
Be there, as a Hologram. Take your interactions to a new dimension.
Get more
HYPERVSN Live Streaming
The all-new holographic solution, that allows you to broadcast live events in real-time, featuring 3D holograms of presenters, performers, or speakers.

Scale your capability
Present at events, share your knowledge and inspire people in multiple locations all at once.

Bring the interaction
Whether it's answering questions in real-time or delivering powerful pitches, the possibilities are endless.

Increase your impact
Connect with audiences across the globe in the most innovative way without the need to travel.
Introducing the all-new Holographic Live Streaming
HYPERVSN Holographic live streaming it's a remarkable innovation that is both proprietary hardware and software to capture video of a person and represent him/her as a hologram.
Broadcast live events in real-time
Feature 3D holographic performers & speakers
Answer questions & demonstrating products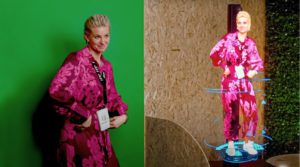 HYPERVSN Live Streaming
Audience engagement hits the next level with the added excitement of interactivity.
Achieve top results with HYPERVSN Live Streaming
Strengthen your digital marketing on your audience in a uniquely human & interactive way to build powerful & lasting relationships with your customers across the globe.

Engaging
Create a more engaging experience by offering a life-like experience that allows audiences to interact with the presenter or performer in real time.

ROI
Reach a larger audience while reducing costs and time requirements associated with traditional live events.

Reach
Connect with your audience across the globe, creating an innovative virtual environment to make an unforgettable impact.

Immersive
Live streaming provides an immersive experience that creates a more memorable experience for the audience.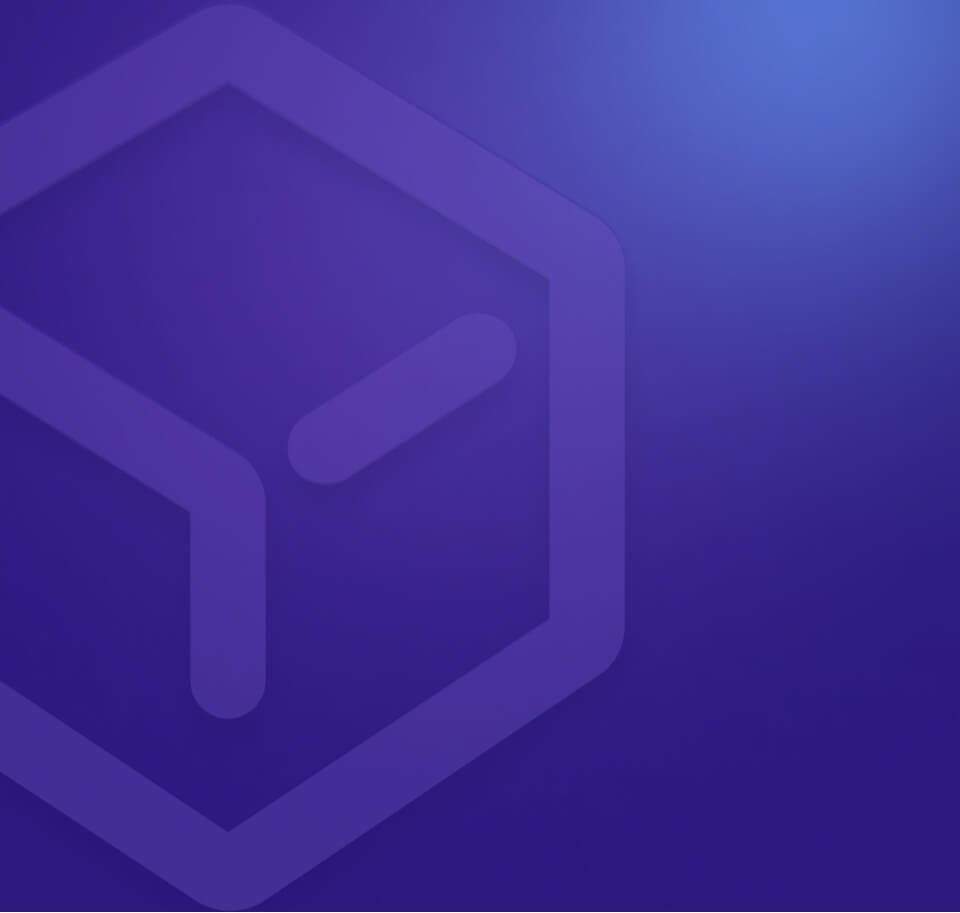 2994
Interested in HYPERVSN Live Streaming?
Contact us today to schedule a demonstration of HYPERVSN Live Streaming.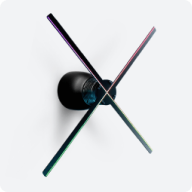 HYPERVSN 3D Catalog
USD 1,200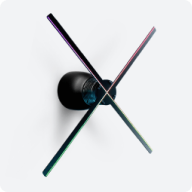 HYPERVSN 3D Catalog
USD 1,200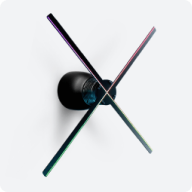 HYPERVSN 3D Catalog
USD 1,200