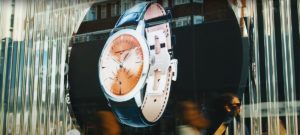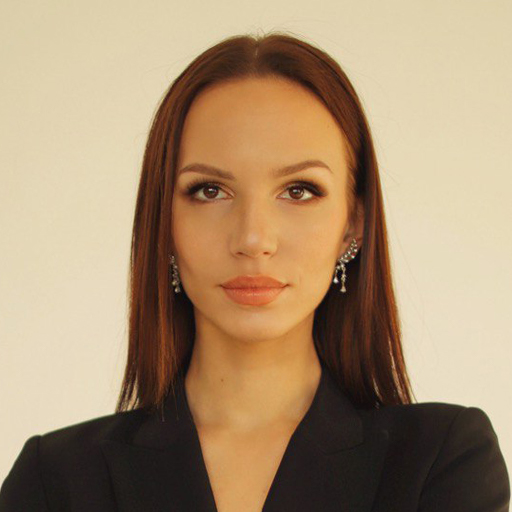 Maryia Malchun
Marketing Manager
HYPERVSN Worldwide – Q2 2023 Edition
10 July 2023 • 10 min read
All around the world, the HYPERVSN team and our Partners have been busy busy busy! It's almost an understatement honestly, and the work that has been produced is truly mind-blowing, inspiring and pushes the boundaries of just what holographic technology can achieve.
Take a look at some of our favourite projects below, and let your imagination run wild with all the possibilities.
Retail
HYPERVSN x Wheelhouse – UK
Collaborating with Practical minds, UK based experts in Retail Interiors, the team worked together to produce an eye-opening and attention grabbing window display for the iconic luxury department store Harrods in Knightsbridge, London.
Across 9 store windows, Wheelhouse installed HYPERVSN Solo L solutions displaying high-resolution holographic visuals for the 2023 Fine Watches Activation, showcasing luxury brands such as Chopard, Hublot, Jaeger-LeCoultre, Vacheron Constantin and more.
The display ran for five weeks, and spotlit the luxury timepieces in an extraordinarily luxurious and innovative manner.
Events
FFP Group – Greece
Our partner, FFP Group, utilised our HYPERVSN Live Stream solution to tackle two high profile projects for the country's government officials – the first took place in May, with the current Greek Minister of Labour and Social Welfare, Adonis Georgiadis, where he was live streamed into not 1 but 3 separate cities across Greece to talk to young voters during the last election.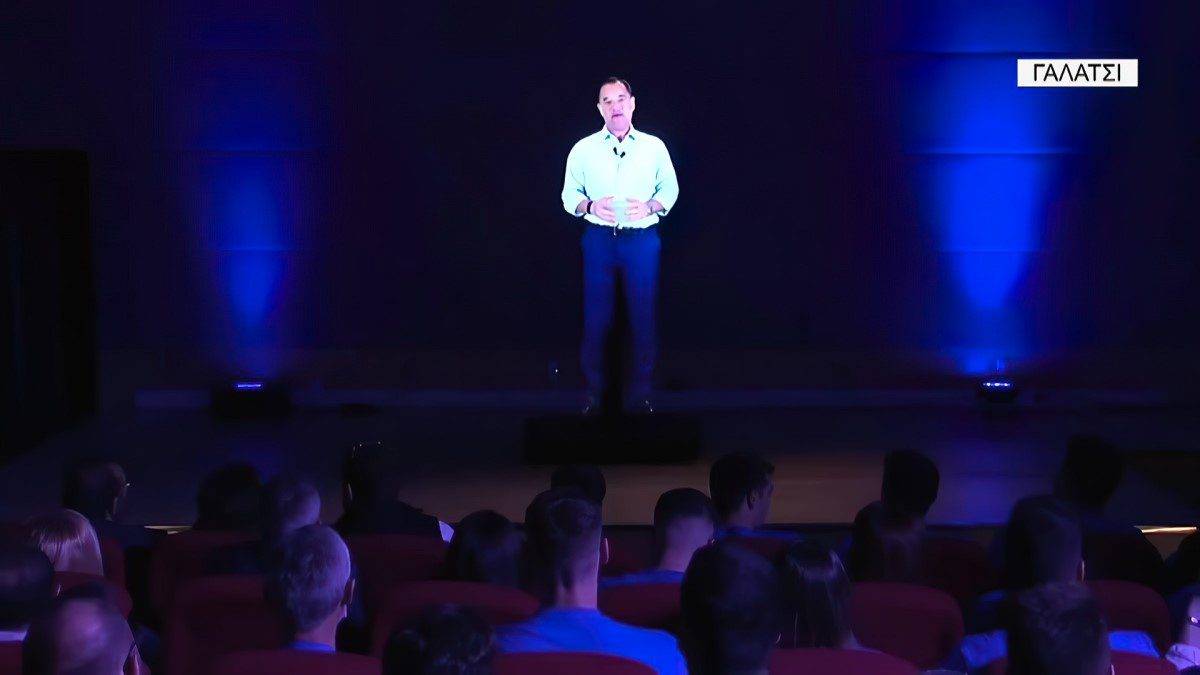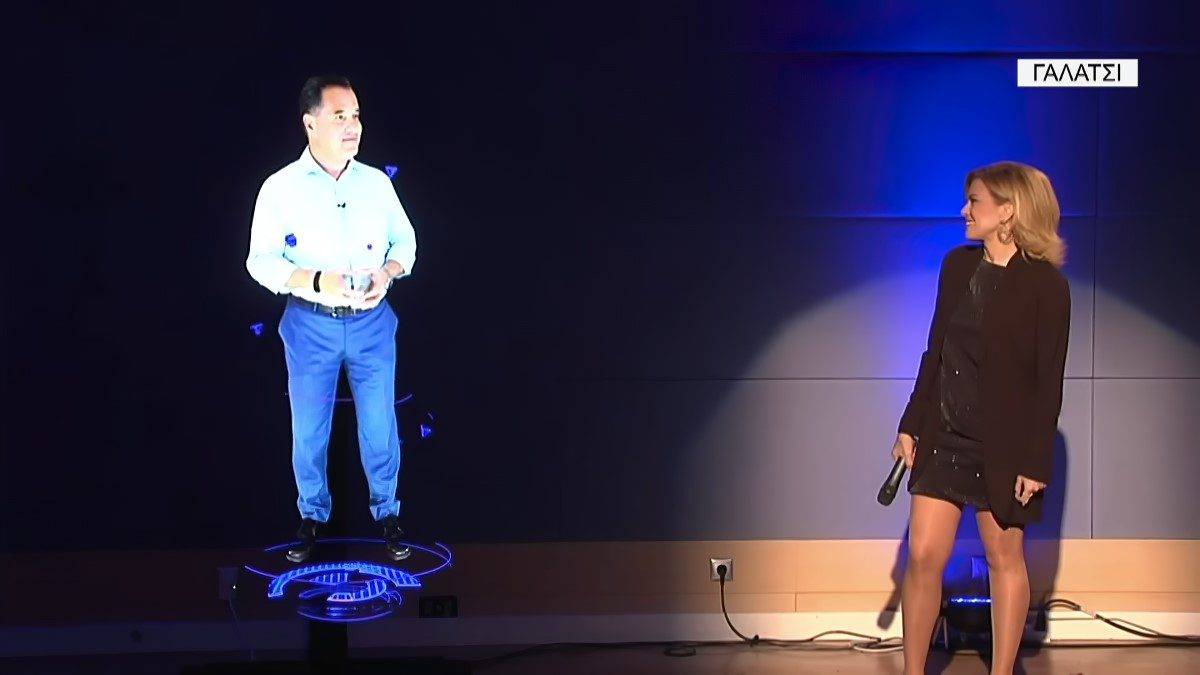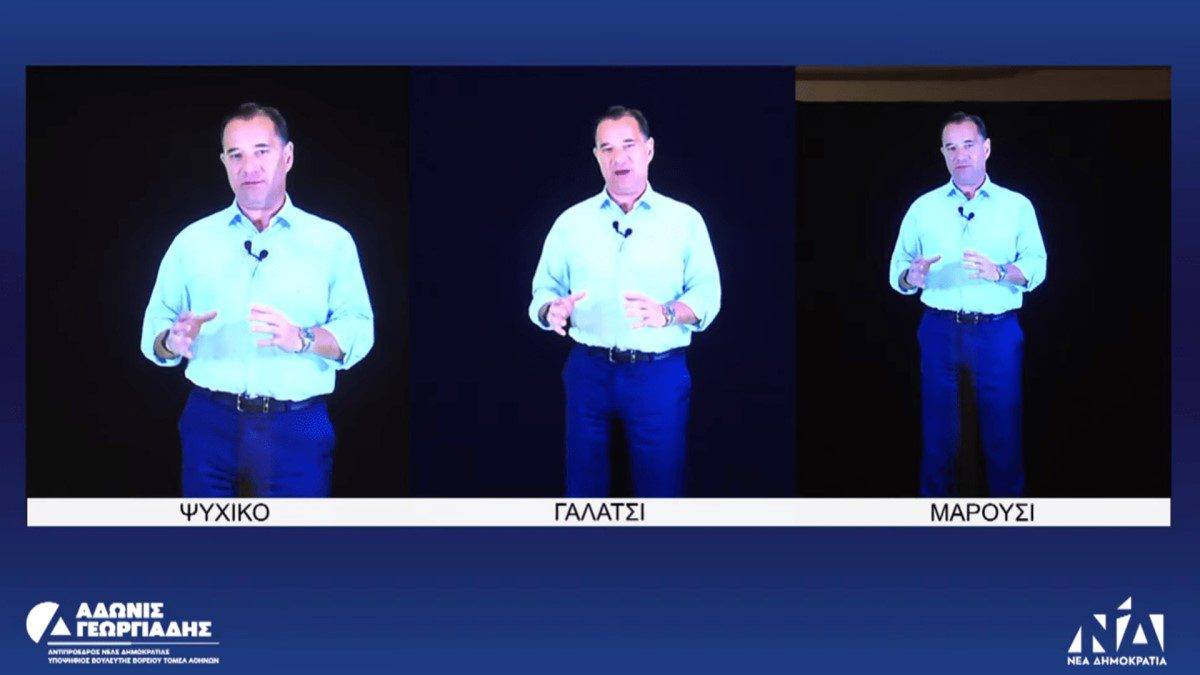 The second happened in June when the former Alternate Minister of Finance, Theodoros Skylakakis, was live streamed onstage to appear as a hologram at the 48th General Assembly of the Greek Exporters Association. He participated in a live panel discussion alongside the Deputy Foreign Minister for Economic Diplomacy and Openness, Kostantinos Fragkogiannis, and journalist Nikos Hypofantis.
Both projects showcased the practicality and efficiency of our solution, allowing these busy government officials to save time and resources travelling to these various locations, and showcase the innovative setup and applicability of this modern technology to the masses.
HYPERVSN x Shure – USA
A US based audio brand, when Shure booked their booth at NAMM, the National Association of Music Merchants show in Anaheim, California, they knew they needed to deliver an immersive, eye-catching experience that pulled in the crowds.
Installing a HYPERVSN SmartV Wall featuring a 9-unit setup, they showcased incredibly detailed 3D holographics of two musicians representing the brand, vibrant dynamic brand visuals and even promoted their latest product release.
A huge success, the setup attracted huge crowds to the booth, and gave the Shure team exactly what they wanted – the WOW factor.
Digital Diffusion – Oman
Working with Dr Al-Rubaie, President of the University of Technology and Applied Sciences in Oman, the Digital Diffusion team took it upon themselves to deliver the country's very first hologram in human form using HYPERVSN Holographic Human. Streaming a prerecorded video of the Dr onstage at the opening of The Student Forum, he delivered a passionate speech to the audience, and received incredible feedback from it.
It may have been the first time a holographic technology has been used in this manner in Oman, but after the success of his appearance, it certainly won't be the last.
Morozzi Creative Lab – Cambodia
Cambodian beer brand, Hanuman Beverages Co. Ltd, took their customer engagement to another level with their huge event, A Night of Greatness Tour. Working with our SE Asia partner, Morozzi Creative Lab, they designed beautifully high-rendered 3D holographics for the event. These visuals included Hanuman Beer, their signature product as well as an animated brand mascot.
This is but one example of the several projects Morozzi Creative Lab and HYPERVSN have worked together on, like their use of HYPERVSN SmartV at the WPT Prime Cambodia Festival, which also went down very well with the crowds. A great example of a continually thriving partnership.
Advertising
Norriv – Czech Republic
Lead generation is a tricky business, but our Slovakian partner norriv found an innovative solution to this traditional problem. Installing a 6-unit HYPERVSN SmartV Wall, protected by a custom plexi-glass protection, at the Prague University of Economics and Business, working with their client Raiffeisen Bank they developed eye-catching 3D visuals to encourage Students to sign up to their Hackathon in order to reimagine the future of Digital Banking.
Looking at the data across the 7-day event, it was a huge success with over 150 students registering for the event, which blew their initial prediction of 50 signups out of the water!
Culture
VIRTUWALL – Saudi Arabia
This unique and mesmerising installation took place in the UNESCO world heritage site of Jeddah, for the Ramadan activation in the Al Balad area. Recognised as the gateway to the old cultural downtown, mosques and markets, this historical site is dedicated to education and preserving the ancient city for guests from all over the world.
Collaborating with Saudi Arabia's Ministry of Culture affiliates, our partner VIRTUWALL Company decided to add a touch of modern innovation to the project. They used our HYPERVSN Holographic Human solution to display a traditionally dressed man and woman telling the story of incredible historical facts about the surrounding landmarks to visitors to the site.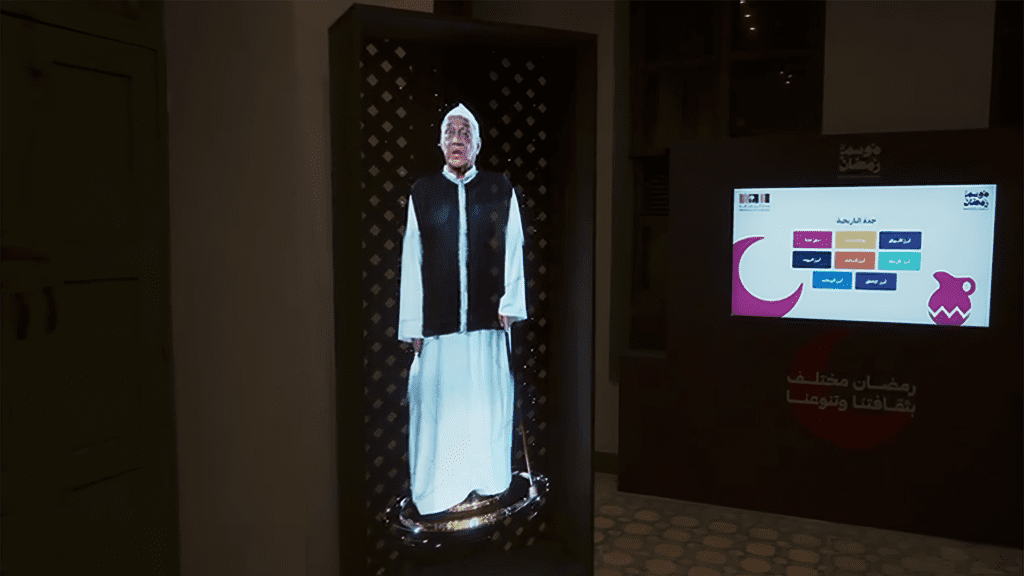 The installation ran for 16 days during the season of Ramadan, and was host to over 50,000 guests. An incredible opportunity to experience this thrilling piece of living middle eastern history!
If you want to spice up your upcoming project or are just keen to learn more about how to unlock the full potential of HYPERVSN technology, please contact us at [email protected].
Join our mailing list to keep up with the latest HYPERVSN news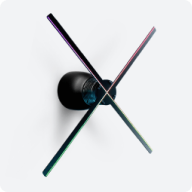 HYPERVSN 3D Catalog
USD 1,200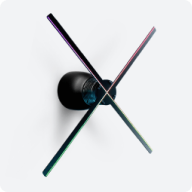 HYPERVSN 3D Catalog
USD 1,200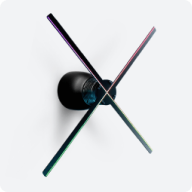 HYPERVSN 3D Catalog
USD 1,200