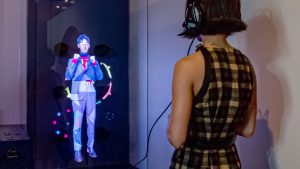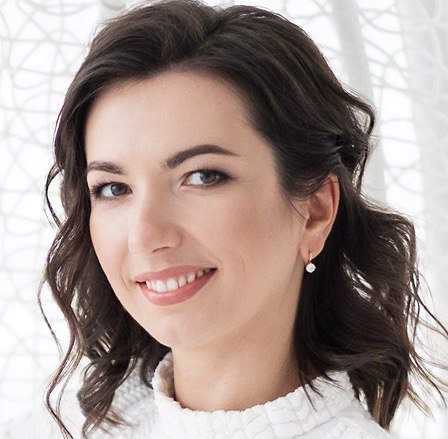 Natalia Terekhova
Partner Marketing
HYPERVSN Worldwide. Fall 2020 edition.
02 November 2020 • 5 min read
Partners from all over the world have been sharing new use cases of HYPERVSN in various industries and verticals. Explore the details of each case and think how you can target similar brands or verticals. Watch how these collaborative installations innovate events or retail or entertainment areas they are in and create similar projects with your customers.
ELLE Taiwan's Curiosity Club
Innovative, chic and definitely the center of attention, HYPERVSN and Beyond Space took ELLE Taiwan's Curiosity Club to new, more thrilling heights. With multiple installations at the event showcasing the advanced technology, from interactive slot machines to holographic humans to incredible brand visuals, audiences were left mesmerised and amazed by ELLE's premium event.
Destination Innovation event at Christie's Auction House
HYPERVSN and Smartech Retail Group took the Destination Innovation event by storm, held at London's historic Christie's Auction House. Presenting the latest tech products to over 1,000 visitors, including huge brands like British GQ, HSBC and the BBC, Smartech Marketing Team told us they 'had numerous compliments on the products and experiences that were displayed with the HYPERVSN Wall being one of the highlights. It looked absolutely amazing and loved by so many of the guests'.
Supermarkets and gas station in Puerto Rico
Dimension Holograms, our Partner in Puerto Rico, has taken the art of in-store advertising into the future, with multiple installations in gas stations and supermarkets across the country. Entertaining & like nothing crowd's have ever seen before, several HYPERVSN Solo devices were installed, displaying industry content to inform, engage and sell to customers in each location.
Dimension showed brands in PuertoRico what the future of advertising has in store for them — see it for yourself and discover the magic in marketing today.
An amazing HYPERVSN Wall at the BAB2 Mall
TOGETHER PLUS, our French partner, shocked, excited and amazed the crowds at the BAB2 Mall. A large HYPERVSN Wall was installed, using several Solo devices to create a hyper-detailed and realistic T-Rex animation which fit in with the Mall's theme.
Super engaging, innovative and 100% fun, see the audience reaction for yourself!
More fun and engagement for the visitors of Rush Trampoline Park in Helsinki
Our Finnish Partner, Dronet Media — Dronet Oy, took fun, excitement and customer engagement to a whole new level at the Rush Trampoline Park in Helsinki. With an impressive 9-unit Wall display, the team used ready-made 3D content from the HYPERVSN Media Library, and created some truly amazing branded designs of their own with the 3D Studio Tool.
See how they did it here, and get into innovation with HYPERVSN today.
5G communicated by 3D visuals in Hong Kong
The 5G future has arrived in Hong Kong, and our partner More Than Media Outdoor marked the event in style at the CSL flagship store. Using HYPERVSN tech, they created an entirely new in-store experience, showing the futuristic power of 5G and 3D visual communication.
Join our mailing list to keep up with the latest HYPERVSN news
Download cheat sheet call to action here
Vel maecenas venenatis pulvinar ipsum vitae.
4 Item in cart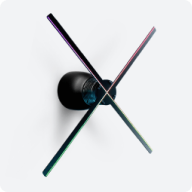 HYPERVSN 3D Catalog
USD 1,200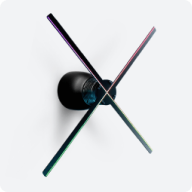 HYPERVSN 3D Catalog
USD 1,200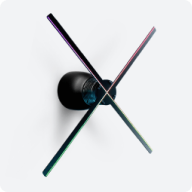 HYPERVSN 3D Catalog
USD 1,200