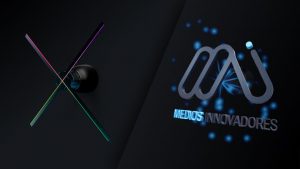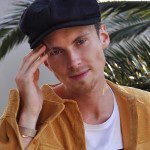 How to stand out in the advertising market with innovative technology
04 December 2019 • 7 min read
Today, new technology is developing at such a rapid rate that If you don't keep up, you're going to get left behind. According to McKinsey and Company, 80% of executives think their current business models are in danger of being disrupted in the near future.
In addition, 84% of companies believe that their brand's growth and success is based on creativity and innovation. Simply put, there is no better time to go "all in" with new business innovation.
In South East Asia, Grab (the super app for everyday transportation, food, payments and bookings) has just forced Uber out of the region. Nine years after launching its credit-card reading dongle for smartphones, Square (the American mobile payment company) has released a new wireless, touchscreen payment device. And Twitch (Amazon's live video streaming platform) now has over 15 million daily users. But what do all of these leading companies have in common? Technological innovation.
When it comes to disruptive technology there is nothing quite like HYPERVSN holographic display solutions, and how better to explain the power of this innovation strategy that with a real-life success story?
And we've got just the one for you. Join us for an exciting one-on-one interview with our Exclusive Distributor in Guatemala, Juan Diego Gonzalez – a founder of Medios Innovadores SA. Read about his journey to partnering with us and find out exactly what he thinks about the future of digital signage.
How did you discover this new 3D tech innovation?

"It was love at first sight!"
Juan: I made a lot of friends from the UK when I was doing my masters at IE in Madrid. One day I was scrolling through Facebook and one of my old college friends posted a video about HYPERVSN holographic display and captioned it: "Look what we're doing in London".
Amazed by what I was seeing, I immediately went to hypervsn.com and applied to become an official Partner. It really was love at first sight. In the meantime, I had to see these 3D holograms in person, so I went to a show in Las Vegas where HYPERVSN was exhibiting their holograms for sale. That's where I saw the 24-unit Wall for the first time. Being able to see how this cutting-edge technology grabbed everyone's attention, I knew what I needed to do…I needed to apply for exclusivity of HYPERVSN in Guatemala. But before I did that, I wanted to test the devices out for myself, so I ordered 3 units as a trial. After I turned the devices on, I couldn't go back. HYPERVSN is the future.
Juan: To tell you the truth, the first time I watched that video of HYPERVSN I didn't know if it was real – I didn't even know how the holographic fan display worked. It really blew my mind. Every presentation we go to now, we eventually have to turn our device off, because people don't pay attention to what we're saying. They just stare at the holograms the whole time. You can imagine, this is a new technology here in Guatemala. It's unlike anything we have ever seen before. People here usually have long-standing relationships with other media companies who produce ordinary visual solutions.
We're breaking the mould! Partnering with HYPERVSN is like being part of a holographic revolution.
How can you be sure if a new technology will work in the advertising market?
Juan:
Believing in the product: I know that this hologram technology is going to be huge. Either now or in the very near future.
Believing in the future: I'm pretty sure that in time the HYPERVSN holographic display will replace every digital solution in Guatemala.
Believing in the revolution: It is so exciting to be a part of the future of digital signage. I can't wait to see what HYPERVSN comes up with next.
Digital signage trends are always evolving, but holographic 3D technology is here to stay.
How do you win over big brands with disruptive technology?
Juan: You have to show them something that they have never seen before. It's the only way to keep your solution in their mind. There are many digital signage solutions on the market today, but there is nothing like HYPERVSN! This hologram technology is truly out of this world.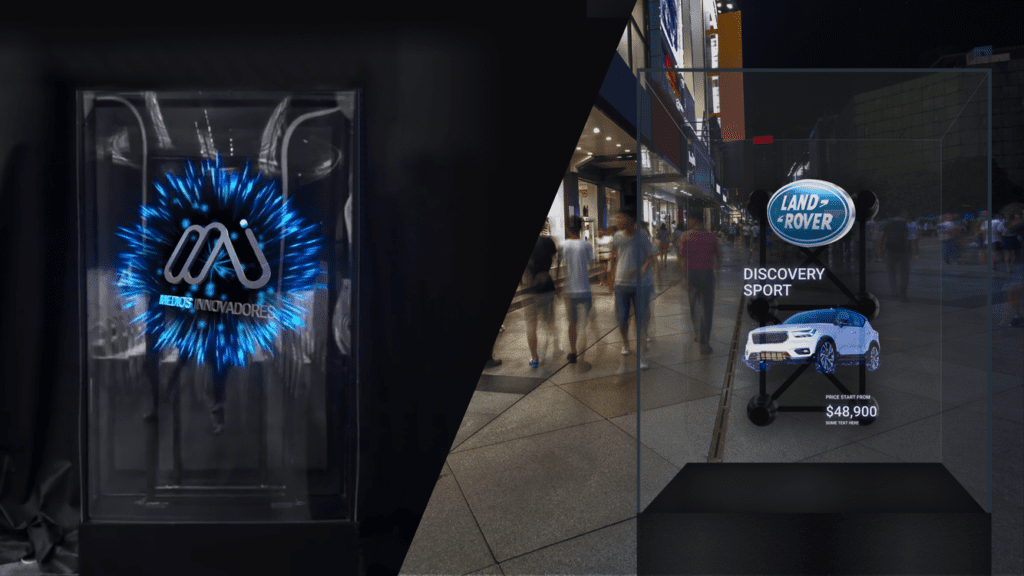 Some of the big brands that we have installed HYPERVSN for include:
Teagle Business Forum – where Kevin O'Leary (from Shark Tank) was one of the international speakers.
Huawei – 6-unit Wall to promote the new Huawei mobile phone.
Samsung – implemented in a Samsung marketing strategy after our Huawei display was seen.
Land Rover – advertised the new Discovery model in a couple of shopping malls.
Cementos Progreso – exciting event for one of Guatemala's biggest construction companies.
We have also done installations at concerts and inside shopping malls. We currently have contracts with 3 companies that bring in artists to perform at their events and 5 shopping mall installations of 6-unit Walls (and we will be installing Walls in 13 more malls by the end of the year). That's not all, we have more exciting news – we are currently in talks with international beverage company and a big group of shopping malls called to install 24-unit Walls in their various locations).
The best part is, everyone always wants 3D hologram projectors to be installed in the entrances to their malls or events, they want everyone to see us. And when audiences do see us, they literally stop and take selfies with our displays. It's a huge selling point for us, especially when promoting our products to other companies.
What are your biggest achievements as a HYPERVSN Partner?
Juan: Media in Guatemala is TV, radio and traditional indoor advertising. It's a very closed market, where everyone knows each other. Our biggest achievement is that we're already on the map! Now advertising agencies know who we are. They are the ones who call us to get quotes. We have meetings every week with different agencies. We totally broke into the market here.Let's say I'm at a meeting or a social gathering and someone asks me, "What do you do?", the second I tell them I work with HYPERVSN, they say, "I've seen them" or, "I've heard about you guys." We are becoming a household name in Guatemala.
What will the future of 3D digital signage solutions look like?
Gesture controlled holograms: HYPERVSN has already launched 3D Catalog which is a gesture controlled holographic catalog.
Live streaming: integrating video cameras into 3D digital signage solutions.
In-house 3D design teams: so that companies can create the content they need on the spot.
Social media content: a lot of our customers have been asking us about creating 3D content for advertising on their social channels like Facebook and Instagram (not only for holographic projectors). I think this could be the next major innovation.
Trying something new for the first time is always scary – especially when you need to communicate with a mass market. But if you think you're ready to combine cutting-edge holographic technology with next-level innovation, then click here to learn more about HYPERVSN partnership opportunities.
The future of hologram technology awaits.
Join our mailing list to keep up with the latest HYPERVSN news
Download cheat sheet call to action here
Vel maecenas venenatis pulvinar ipsum vitae.
4 Item in cart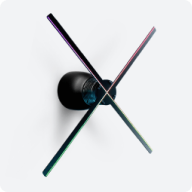 HYPERVSN 3D Catalog
USD 1,200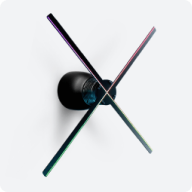 HYPERVSN 3D Catalog
USD 1,200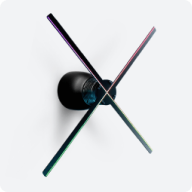 HYPERVSN 3D Catalog
USD 1,200