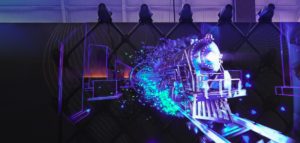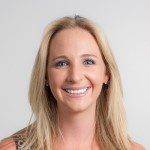 Christy Weeks
Senior Brand and Product Marketing Manager
HYPERVSN Wall of Wonder
10 February 2021 • 5 min read
People always stop and stare when encountering 3D animations displayed on HYPERVSN Wall. Now the effect is even greater than before, as you can now schedule campaigns and manage your content remotely. Check out how you can leverage some of the most impressive Wall installations with world-renowned brands in your pitch.
Have you ever walked past an advert and mouthed the word "Wow" while your jaw dropped swiftly to the ground? If this hasn't happened to you, at least recently, it might be because you haven't encountered the HYPERVSN Wall.
The 3D holographic display can be configured to any size, meaning if you can dream it, you really can create it. Just imagine a 3D holographic wall the size of Big Ben; with the HYPERVSN Wall, the sky is the limit.
With the HYPERVSN Wall you can encounter 3D product visuals floating in mid-air, without wearing any glasses or other wearable tech. This opens up a huge variety of business applications, from showrooms with cars floating in the air, 3D jewellery in window displays or grocery stores promoting different products in 3D. Digital signage not only just got a little shinier, but it's gained a whole new dimension.
You might be thinking this sounds a lot like science fiction, however, this product has already been used by top international brands like Hyundai, Dell, Walmart, Puma and more. HYPERVSN Wall is the perfect solution for your 3D retail display, your out-of-home advertising or your new product release at any industry event.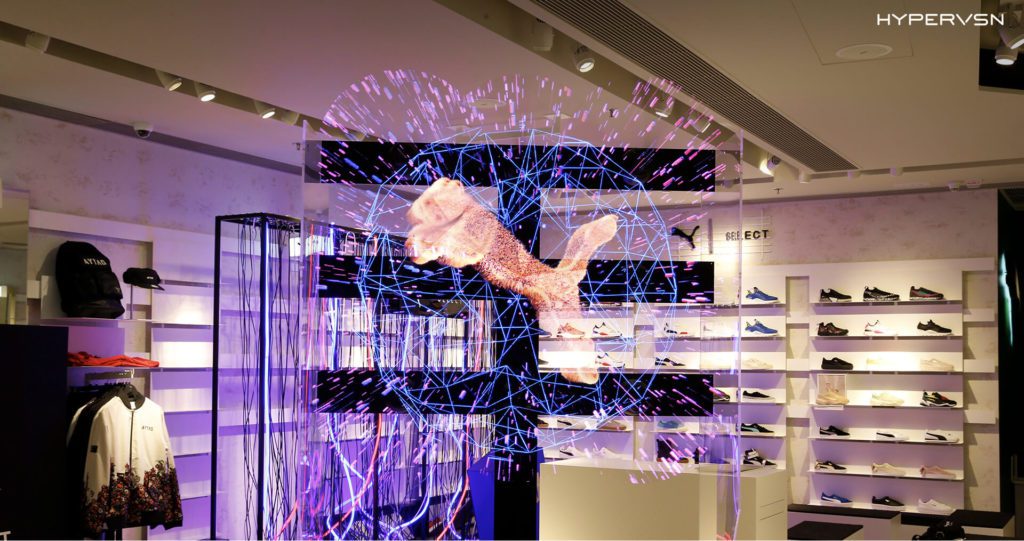 But how is it that you see objects floating in mid air, you ask?
HYPERVSN has created a device called Solo, that's made up of 4 LED-lined rays that spin faster than the human eye can see, allowing viewers to only see the 3D visuals which appear to be floating in the air. HYPERVSN Wall is made up of multiple Solo devices, synchronized with each other to show one large & cohesive visual display.
HYPERVSN Wall is not just an incredible 3D display but is a complete solution to create, manage and display 3D content. Wall comes standard with the Content Management System which includes an application to manage both the devices and 3D holographic visuals, setup the Wall, manage and monitor devices, and create and manage your content playlists remotely. The advanced Campaign Scheduler is perfect for keeping your Wall content up to date during the pandemic.
Such an incredible technology must have been used by top brands, right? Right! Let's look at some use cases of HYPERVSN Wall; HYPERVSN has been used recently in Walmart in Mexico City and at Asda in Stevenage in the UK. The mass retail giant used HYPERVSN to promote their Halloween merchandise with 24-unit Wall above the dressing room. Nothing like 3D pumpkins coming alive to put you in the Halloween spirit!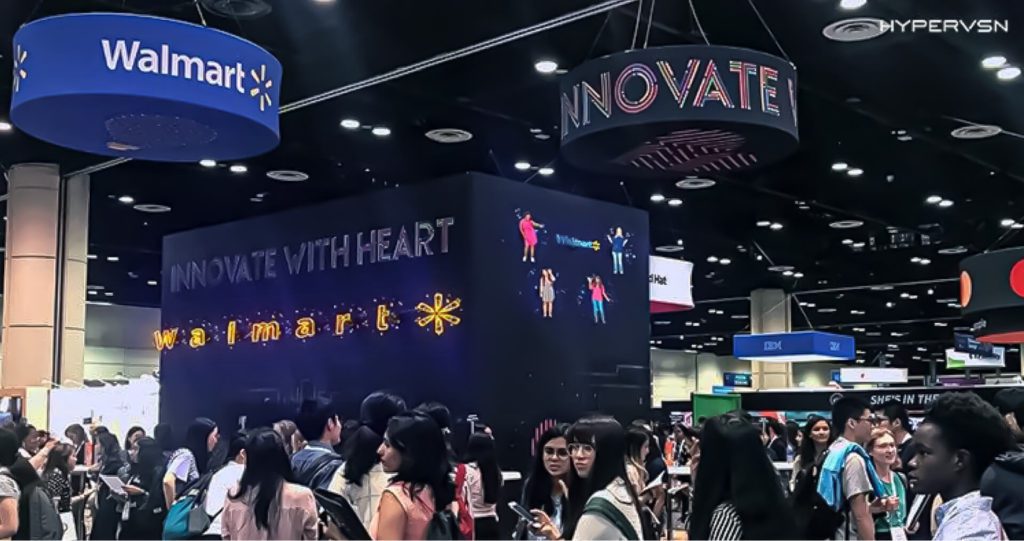 HYPERVSN units were also used in a major railway station in France for Renault, where people lined up to see the incredible holographic billboard. The brand created an out-of-this-world advertising campaign for their Star Wars campaign in Gare de Lyon in Paris, where passers-by literally stopped in their tracks to see the Renault logo hovering in 3D like a spaceship on their OOH billboard.
HYPERVSN Wall can be used to bring innovation and excitement to any brand experience or event, but don't just take our word for it. Coca-cola, the beverage giant renowned for innovation, has partnered with HYPERVSN at many different occasions across the globe, including a FIFA World Cup tour in Costa Rica, CineEurope in Spain, SIAM event in Morocco, and events in Australia and Israel. Nothing makes you crave an ice-cold Coca-cola more than seeing its 3D holographic visual floating in the air, complete with water droplets and tiny bubbles of happiness!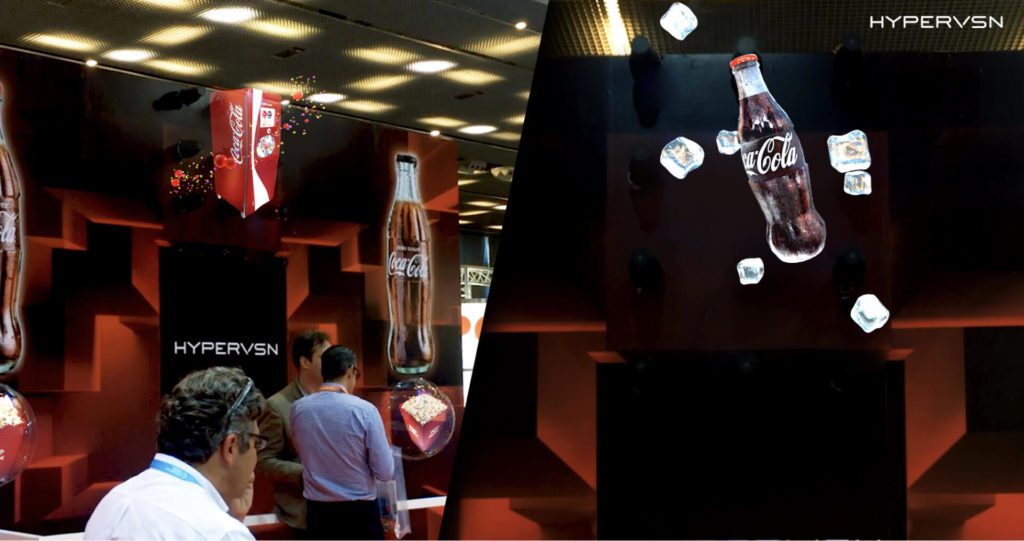 If you are looking to take your audience engagement to new heights, you can extend the functionality of your HYPERVSN Wall with integrations like gesture control and content targeted to specific audiences – imagine interactive 3D holographic content that you can flip through with the swipe of your hand! Another exciting use of this incredible 3D tech is Human holograms; imagine 3D shop assistants, virtual business meetings made more real and even giving a face to your personal assistant like Siri, Alexa or your Google assistant! In Norway, 3D runway models showcase the latest clothes in shop windows in Ski Storsenter Shopping Mall. Having a 3D runway right in your fashion retail shop window sounds too good to be true, but now it is entirely possible. This holographic technology is definitely the future of retail!
Although you may have never seen this technology before, HYPERVSN has 183 Partners in 80+ countries, and our devices were shipped to over 80 countries last year alone. Learn more about HYPERVSN Wall and the future of visual advertising, or get in touch with our specialists.
Join our mailing list to keep up with the latest HYPERVSN news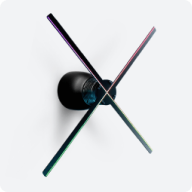 HYPERVSN 3D Catalog
USD 1,200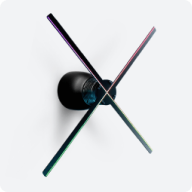 HYPERVSN 3D Catalog
USD 1,200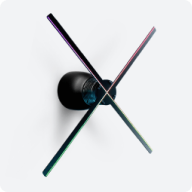 HYPERVSN 3D Catalog
USD 1,200