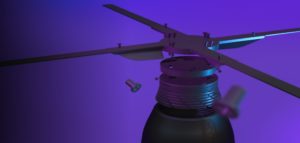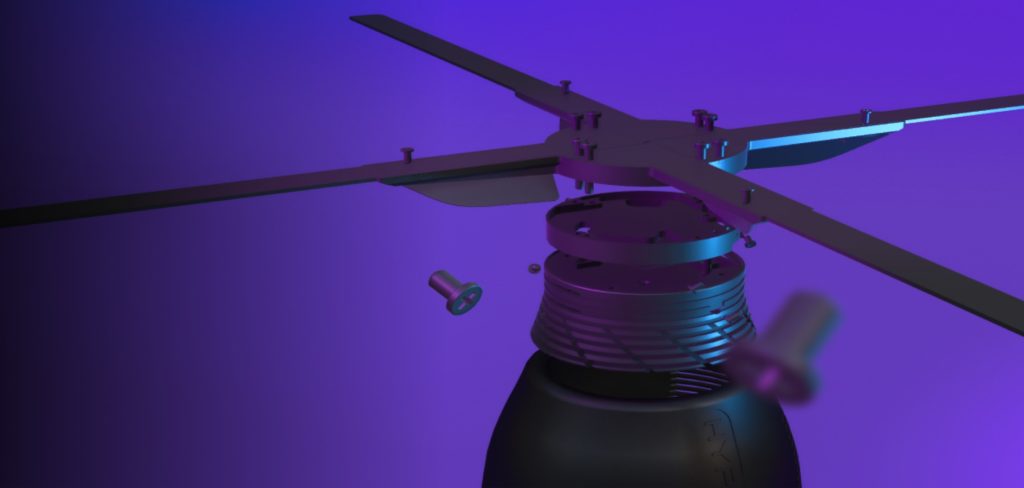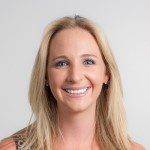 Christy Weeks
Senior Brand and Product Marketing Manager
How Does HYPERVSN work
24 August 2022 • 7 min read
Holograms. Images straight out of a fantasy world. But are these awe-inspiring holographic visuals all that they seem? In the futuristic sector of 3D technology, nothing ever is…
Holographic projection has been around since the 1940s, and while 3D technology has advanced quite rapidly since then, it still has considerable challenges to overcome to give us that "as-seen-in-the-movies" experience. However, HYPERVSN, being a revolutionary 3D holographic pioneer, is smashing boundaries in digital signage and shattering the status quo when it comes to bringing holograms to life.
In this article, we'll discover more about what exactly a hologram is, how the HYPERVSN SmartV Platform works and where the future of this technology is headed.
What is a hologram?
Before we travel to the future, let's take a trip to the past and go back to the very beginning, so that we can find out just what a hologram is and ask ourselves,"what does 'holographic' mean exactly"?
The term "hologram" was coined by Dennis Gabor in 1949, a Hungarian-born British electrical engineer and physicist, who later went on to win the 1971 Nobel Prize in Physics for his work on the invention and development of the "holographic" method.
Hologram is a combination of two Greek words––"holos" meaning "whole," and "gramma" meaning "message"; coming together to create a whole message, or in other words, a complete picture.
Unlike traditional photography, a hologram is a three-dimensional image, or gives the impression of one.
The HYPERVSN SmartV Platform
The 3D hologram-like visuals that you see with HYPERVSN are completely different to traditional holographic projections (like the ones with holographic smokescreen that are more likely to be used in theater).
With the launch of the HYPERVSN SmartV Platform, which is set to transform digital signage, content displayed on the devices becomes even more detailed and the quality of them is improved significantly! In fact, you could say that these holograms are out of this world.
The HYPERVSN SmartV Platform features three components:
Hardware: an award-winning display to enable the display of both 2D and 3D visuals in immaculate detail. The display itself works using a four-ray rotor, equipped with LED lights, that spins faster than the human eye can see leaving only the content which appears to float in mid-air.
Software: proprietary software that enables users to control the HYPERVSN displays easily, create 3D content on their own, without any specific design skills, and to upload and manage it.
Content: with the content being the vital part of a successful project, HYPERVSN offers a variety of options for content creation. The user could create their own content using 3D Studio, within a few clicks, or choose any piece of content from the free media library. In case of any sophisticated content, the professional HYPERVSN Design Team is always there for any inquiries.
The HYPERVSN SmartV has a variety of solutions to offer. Each has its unique features for particular business needs. To name a few:
The SmartV Solo is a solution displaying holographic visuals of 56cm (M) and 75cm (L), and can be used as an individual device or as a network of devices which can be controlled remotely.
The SmartV Wall comes in two sizes (M and L), and is a large-scale innovative solution, made up of any number of single SmartV displays. It can be easily installed, maintained and managed.
HYPERVSN SmartV 3D Modeller is an interactive solution that allows a viewer to actively manipulate and rotate the 3D models with gesture control.
Interactive HYPERVSN SmartV Digital Avatar – HYPERVSN SmartV allows users to create their own AI powered holographic chat bots, digital humans and more.
Solution range and image quality are what make HYPERVSN unique. And SmartV platform opens the doors to create amazing interactive solutions, with the help of motion gesture controllers, voice controllers, for any business needs. By bringing together high-standard Irish manufacturing, world-class engineering, and creativity, HYPERVSN offers a world of possibilities to its users.
To help you learn more about the advantages and disadvantages, here are some of the pros and cons:
Pros
An all-in-one holographic system that combines software and a hardware display.
No screens, glasses or additional devices are needed to view the images HYPERVSN creates.
The system's flexibility allows it to be used for a variety of purposes; from consulting the clients using Holographic Banking Assistant to increasing brand awareness at the event.
Allows you to create your own custom content using the online proprietary Software Suite or get custom content to order.
HYPERVSN has been tried and trusted by some of the biggest brand names in the world, including Criss Angel, the Grammy Awards, Coca Cola, British Airways, and many more.
Cons
While no system is entirely flawless, the only downside to using HYPERVSN is the necessity to maintain a high level of breathtaking content for the solution to have the desired effect on your audience. However, our solutions now have an HDMI input, allowing 2D or 3D content to be displayed directly from your laptop. Also users can create content themselves with the 3D Studio tool. HYPERVSN also offers users the opportunity to order custom content from the HYPERVSN Design Lab.
Join our mailing list to keep up with the latest HYPERVSN news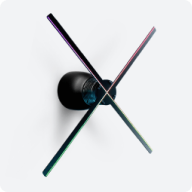 HYPERVSN 3D Catalog
USD 1,200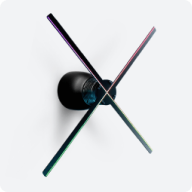 HYPERVSN 3D Catalog
USD 1,200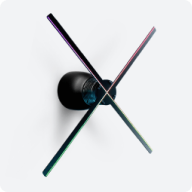 HYPERVSN 3D Catalog
USD 1,200