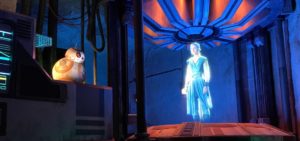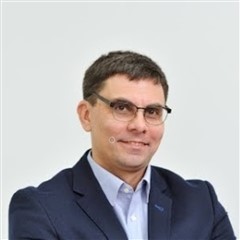 Dmitry Shatkov
Ecommerce Manager
Are Holographic Humans Already Among Us?
11 January 2022 • 7 min read
Are we digital or physical? No, really, apart from conspiracy theories or sci-fi scenarios. You may say that we are by all means physical – We physically exist in the physical world. Yes, we do exist in the physical world, but do we truly 'live' there?
How often do you learn something from private conversations, public discussions, paper books? Probably, not so often, it's no longer effective. We mostly read online books, get the news from TV and social media, browse the internet searching for the answers, and so on. Most of our interests and aspirations are online, and some of us even literally 'live' there.
Still, we are people and need to communicate, feel support and happiness. Can we get this digitally? Yep, it looks like we can. But for this purpose, we need there to be people like us to engage with.
Digital humans: who are they?
Digital people are our representatives online, and the potential of digital humans is huge. They can be personal digital assistants, business consultants, virtual brand ambassadors, company evangelists, etc.
Digital humans differ by their roles, outfits, voices and appearances. They can look like real people or more like animated characters. Fundamentally the same, people perceive them in absolutely different ways.
People do not expect animated people to look like real people. Another matter is the digital humans that pretend to be real people – the myriad ages of human evolution made our brains recognise the tiniest changes in human behaviour and mood. The current level of computer technology does not yet fully allow mimicking micro gestures and facial expressions, but it is close!
It's also very close to making digital humans fully autonomous or, at least, independent in their professional area. Unlike primitive chatbots, advanced virtual assistants can answer most of the customers' questions proficiently and in a human-like way.
Of course, digital people are an economic phenomenon, but they have some exclusive advantages that cannot be replaced, even by real people. Their digital nature makes them non-judgmental – Usually, people only want to receive professional advice instead of a personal opinion.
3D human holograms
In most cases, holographic humans look like real humans, which is the main reason to bring them to 'life'. Sometimes holograms even replace people during different live events, like concerts, conferences or public performances.
Human hologram technology is far from perfect, but its potential is unrivalled. Today it is still too early to talk about the possibility of using classic holograms for displaying humans. In most cases, they offer hologram-like 3D images or some optical illusions supported and enhanced with computer technologies. At this moment, the defining requirements for this kind of holograms are their realism and the ability to see them without any special devices, like headsets or glasses.
HYPERVSN holographic humans
HYPERVSN presented holographic humans back in 2018. Today it is a stand-alone portable 3D display solution that allows you to display holographic visuals of humans almost anywhere. The ability to use a holographic human in a variety of ways in different scenarios makes the solution valuable for any industry.
How we can use holographic humans for business
Telecommunications
Telecommunications are one of those iconic methods of using 3D human holograms that lies at the heart of the technology itself. Human holograms allow you to remotely, but still effectively, discuss, brainstorm and exchange ideas. The holographic technology can create a new digital environment (augmented reality) with virtual boards, visual notes, images, videos and 3D models which may be unavailable in real life.
Education
Expectedly, the quality of education obtained through holographic translations is going to be very high. Besides, using human holograms during real-life classes allows us to connect with remote experts to explain even the most complicated concepts.
Medicine
Like no other area, medicine can hugely benefit from 3D human holographic visuals. The chance to see volumetric images of internal organs opens up unseen possibilities for remote diagnosis and treatment, which is especially valuable in the context of the global pandemic.
An amazing example of using broadband cellular 5G and holographic projection is the Inferior Vena Cava Filter Implantation surgery, completed by the team of Director Chen Yundai of the Department of Cardiovascular Diseases of the PLA General Hospital, and the surgeons of Second People's Hospital of Yibin City as the remote guides of the procedure.
Advertising
Contrary to forecasts, online purchasing did not become the prevailing way to do shopping. Today most Millennials and Generation Z'ers demonstrate a hybrid pattern – They buy equally frequently online and offline. Adding to this the fact that online advertising is currently very inefficient, with average CTRs about 0.05%, 3D holographic images become a great way to break through the noise.
Entertainment
The entertainment sphere was, probably, the first to take advantage of holographic humans. Such cases as Madonna with the animated band Gorillaz in 2006 at the Grammys, and Tupac Shakur in 2012 at Coachella paved the way for other musicians and public figures. Today, they use holographic human tech to bring to life dead celebrities or missing band members.
Retail
Holographic humans are a disruptive technology that attracts the attention of visitors like a magnet. In most cases, brands place their holographic people in store windows that make passersby stop, stare and eventually visit the store. Most of our use cases, including Ikea, Elle, American University in Kuwait, prove that holographic humans always become the central part of any installation.
Why choose holographic human technology
Most of the content we consume is content that contains people, so, humans are expected to become a big part of the entire holographic universe. And now, when digital humans represent brands or become brands on their own, 3D holographic images are the way to bring them to physical reality.
Holographic phone and conference calls, distant holographic lessons, remote diagnostics and treatments are the exciting & innovative prospects that wait for us just around the corner…
If you are interested in Holographic Humans and want to learn more about the HYPERVSN solution you can find more info on the solution here.
Join our mailing list to keep up with the latest HYPERVSN news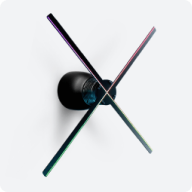 HYPERVSN 3D Catalog
USD 1,200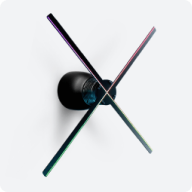 HYPERVSN 3D Catalog
USD 1,200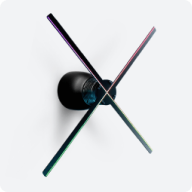 HYPERVSN 3D Catalog
USD 1,200