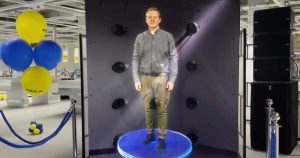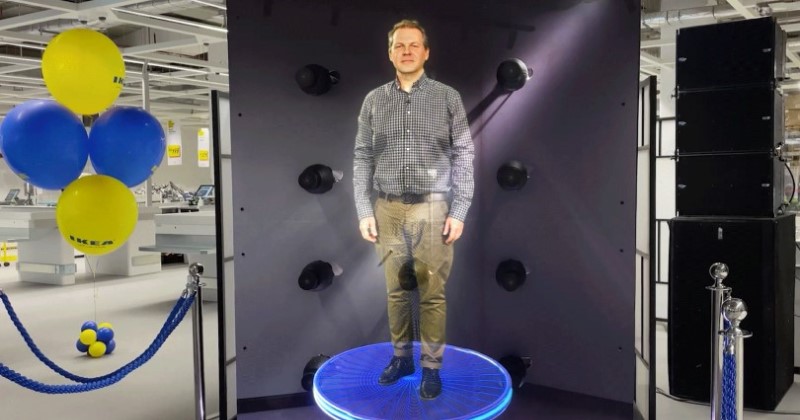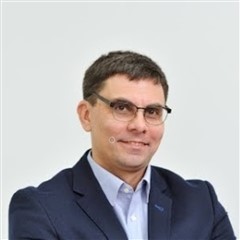 Dmitry Shatkov
Ecommerce Manager
10 Innovative Ideas for your Holographic Store Displays
05 October 2021 • 7 min read
The retail landscape changes rapidly, embracing and implementing the latest trends. Now, this process is more significant than ever, as the entire world is going through the COVID-19 pandemic. But whether it's a disease, war, or some other disaster, there is always someone who finds a way to make a profit out of the situation.
And in support of this, we need to acknowledge that the gap between offline and online sales has recently drastically narrowed.
According to digitalcommerce360.com, last year, U.S. total online sales increased 32,4% compared to 2019. The share of ecommerce in all retail sales in 2020 was about 20% and it tripled for only one last decade.
So, although people still definitely like purchasing in brick-and-mortar stores, they also have certainly gotten used to online shopping and likely have nothing against buying over the internet. Fighting your direct competitors now is no longer enough. Nowadays, you should also be aware of the onslaught of online sellers.
Luckily, brick-and-mortar stores have one unique and unbeatable advantage; they can provide an engaging, physical experience. This way of shopping is not only about purchasing but also about touching, smelling, hearing and watching, all the customer's senses combined. It will always have its brand devotees, but every shop needs to find some way to attract and retain visitors once inside.
There are dozens of ways you can do this. You can use arts, interactivity, provide additional services, show alternative ways to use your products and take advantage of innovations, of course.
Holographic devices are one option of those innovative in-store displays, able to attract newcomers to your store and have them remember your brand for a long time to come.
Here are 10 ways you can use holographic in-store displays to get great results for your traffic, sales, and branding. FYI: Our amazing partners and customers implemented most of the ideas presented below.
1. Holiday spirit
During the holiday season, people look forward to seeing wondrous sights and marvels. And isn't it a miracle to witness holographic images of holiday symbols, or your favorite cartoon characters accompanying you throughout your time shopping?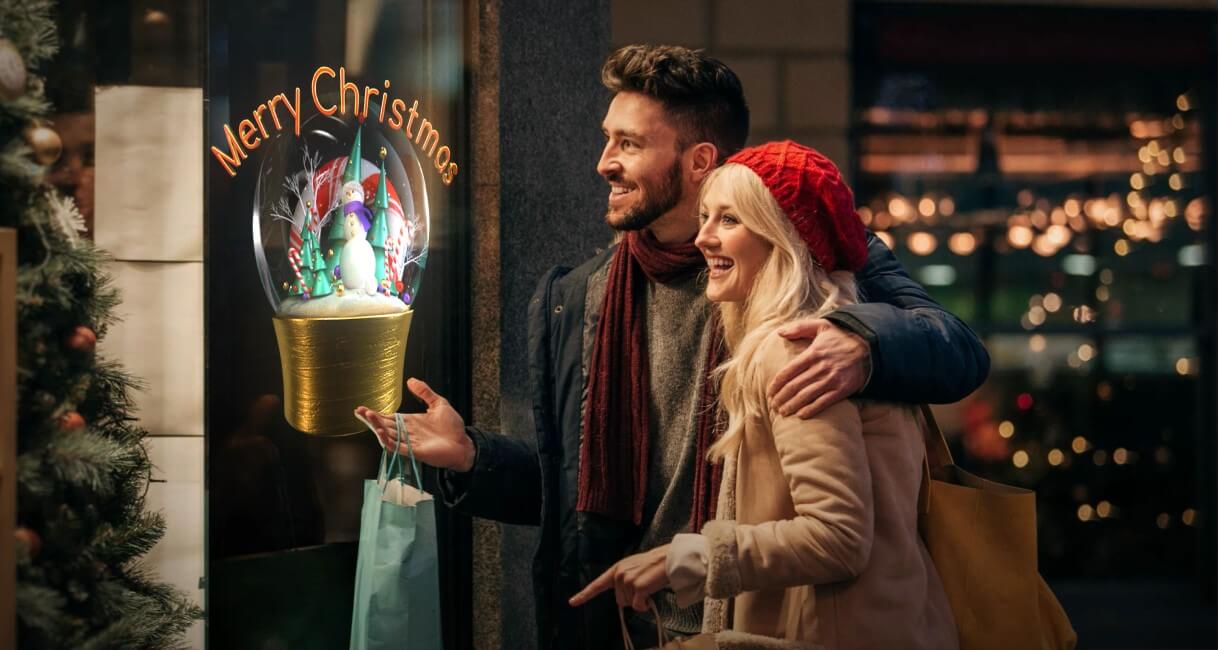 Pro tip: Combine holographic displays with other decoration elements to get the most out of holiday window displays or festive installations.
These festive holographic visuals bring a new flavour and additional joy to pre-holiday routines and fuss.
2. Non-trivial advertising stands/constructions
The idea of combining innovative holographic displays with traditional advertising contractions, or better yet, building such contractions around the central element, the holographic device, allows you to leverage the influence and impression you have on visitors.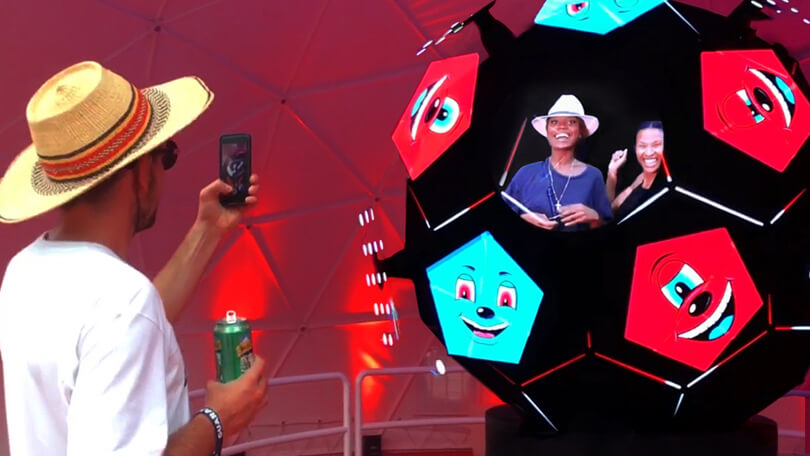 Pro tip: Try not to limit your imagination with regular ideas. Create something fresh and unexpected.
In this case, they'd not only admire the new technology, but people would also appreciate its implementation.
3. Incredible window displays
Window displays are the face of any brick-and-mortar store. Featuring holographic images of your products or mascots will bring additional traffic to your stores and notify passers-by about your brand.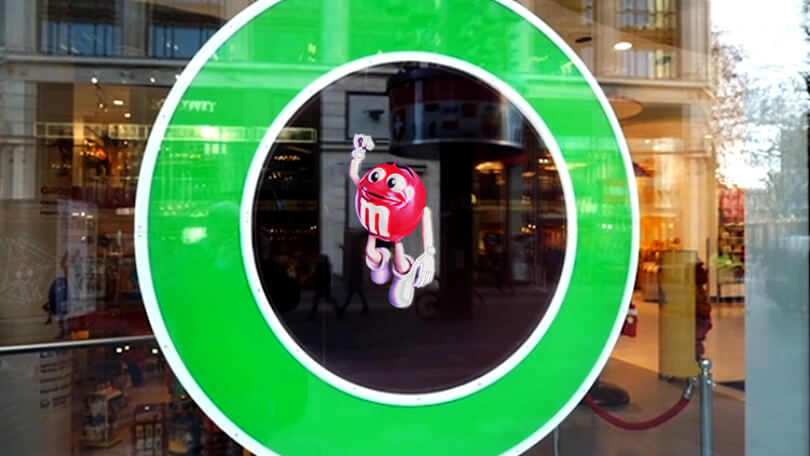 Pro tip: Try to use bright and colorful holographic content for your window display so that people can see it from afar.
Window displays with holographic images are a great way to tell people that your company is an early adopter of new technologies and, in this way, can provide them with an innovative and advanced shopping experience.
4. Holographic Humans
Realistic holographic images of people are a big challenge and, most likely, the ultimate goal for most people to use holographic devices. The number of ways in which you can use them is immense; they can be digital consultants and mannequins, interactive mascots and company evangelists, satisfied customers and grateful company owners.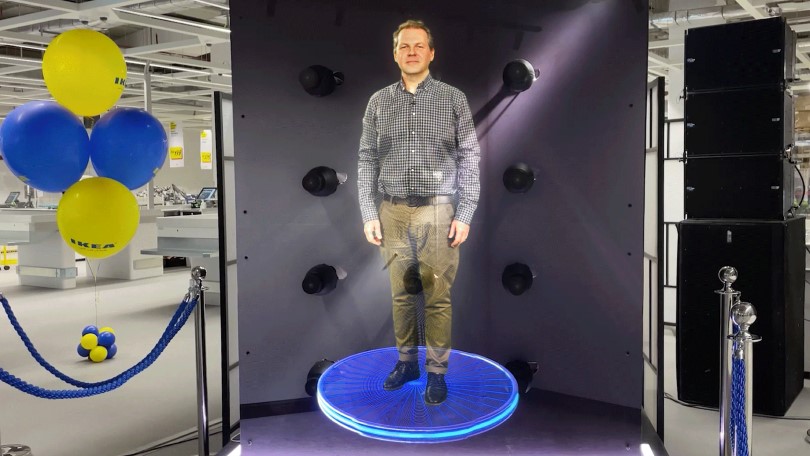 Pro tip: Use transparent backgrounds and realistic sizes for your holographic humans. Make them walk and gesture to make it seem that they are actually in the room.
Holographic humans are the most advantageous format of ads, as it works on the trust of the human-to-human communication, and makes any thoughts or statements voiced persuasive and immediately trustworthy.
5. Eclecticism
At the edge of innovation, holographic displays create a generous field for eclectic ideas as soon as you only need to mix them with any antiquities, to get a unique combination of the past and future.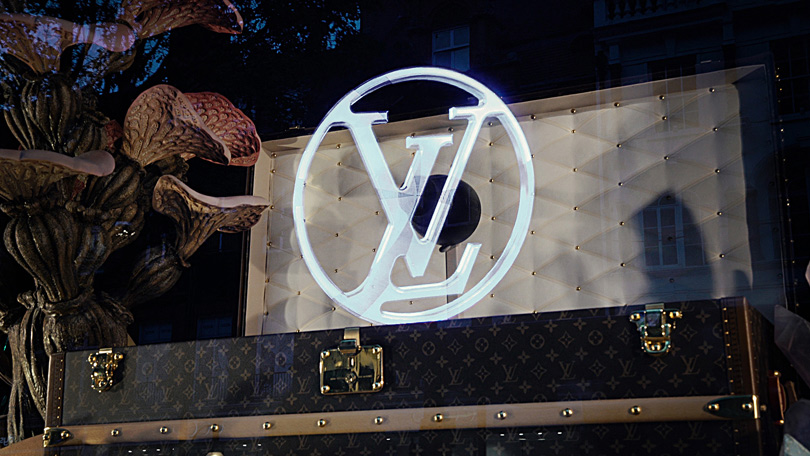 Pro tip: The higher the age difference or the difference in scope, the better.
Old and new, black-and-white and colorful, dim and bright, all of these are ways that you can create remarkable storefronts that attract and mesmerize customers.
6. Interactivity
Interactivity is mainly an online feature, yet it is much more fun when it is available offline. Retailers use interactivity to build unique customer experiences and bring the benefits of the digital world into real life.
Interactive ideas are the way to remind shoppers that they're not only places to buy products, but brick-and-mortar stores are also the places to experience brand new emotions.
Pro tip: Our SDK allows you to implement almost any of one's interactive ideas and give your customers a magnificent shopping experience.
We've already presented interactive holographic catalogs and slot machines, although the field of interactive holographic solutions is much bigger and contains many more profitable ideas and insights.
7. Shock advertising
Shock advertising is an area on "thin ice" but, sometimes, is the shortest way to break through the clutter.
8. Scary ads
Scary adverts are the part of shock advertising which exploits one of the most intensive human feelings – fear. Usually, this type of ad appears before Halloween and adds more fun to the holiday season.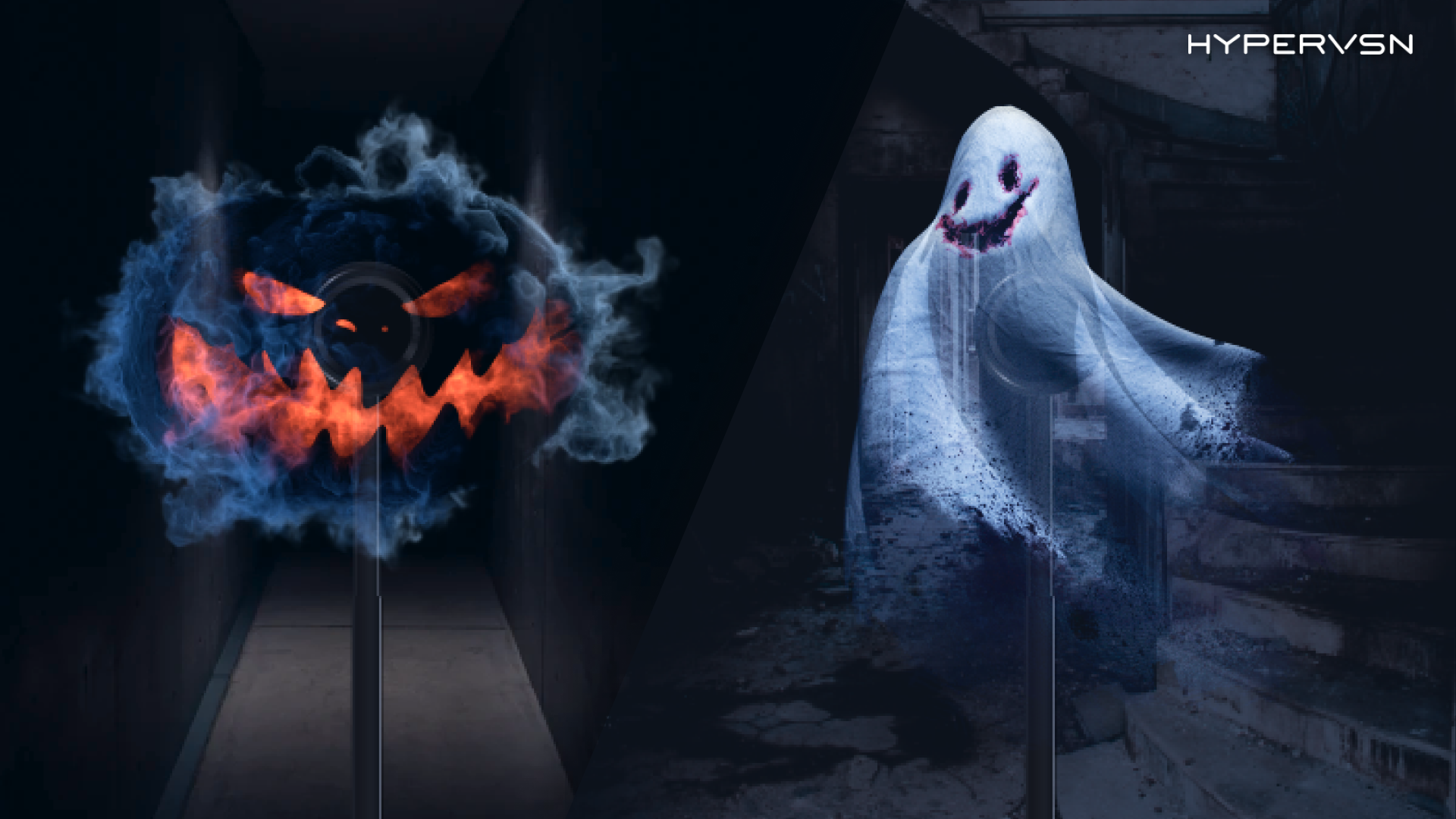 Pro tip: As soon as the effect of floating is of prime importance for ghosts and other creepy creatures, transparent background for your scary holographic images is mandatory.
Not only for window displays and main halls, but this content is also suitable for nooks and crannies.
9. Cool in-store notifications
HYPERVSN Holographic devices can display any content, including text messages or notifications. Texts can guide customers through the store, display product information, or complement particular visual schemes.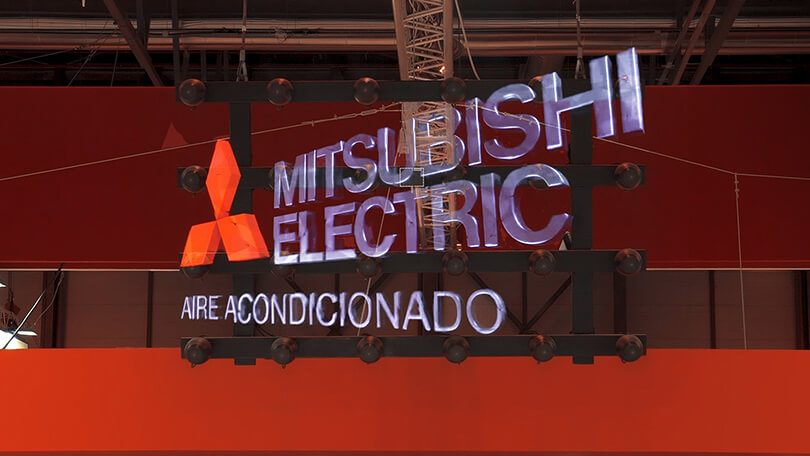 Pro tip: Thanks to the fine pixel pitch of our devices, you can make your displays readable, even down to your tiny fonts!
And don't forget about price tags. Sales information with current prices is the most compelling argument for customers to make purchases in your store.
10. In-store events support
In-store events are a great way to increase footfall, lure new customers and spread the word about your products and brand. Whatever it is, either new product launch parties, holiday or educational events, charity evenings, tastings or giveaways, you can multiply the expected effect with appealing holographic images.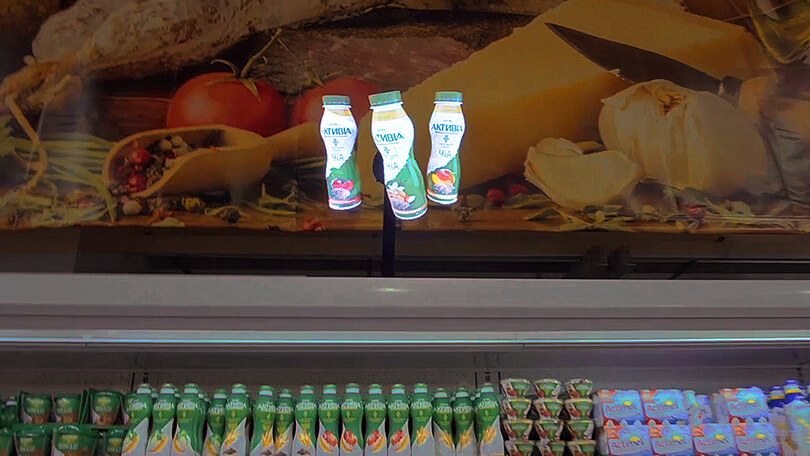 Pro tip: HYPERVSN devices allow you to show products literally from all angles.
For a better understanding, you can even display technically complex products cut in half or separated by parts.
Holographic in-store displays
With HYPERVSN, creating innovative in-store displays is easier than ever and is always beneficial. This technology allows you to highlight the best aspects of your products uniquely and vividly. Either funny or informative, holographic displays gather crowds of people together and allow them to recognize and remember your brand.
If you need great custom holographic content, please, contact our Design Lab at [email protected].
Join our mailing list to keep up with the latest HYPERVSN news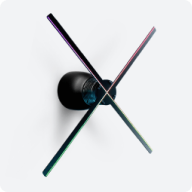 HYPERVSN 3D Catalog
USD 1,200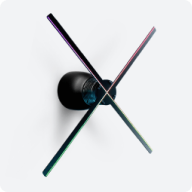 HYPERVSN 3D Catalog
USD 1,200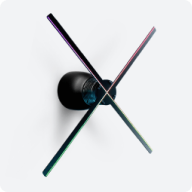 HYPERVSN 3D Catalog
USD 1,200