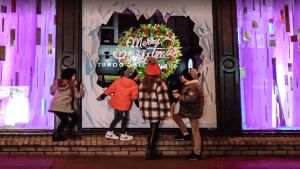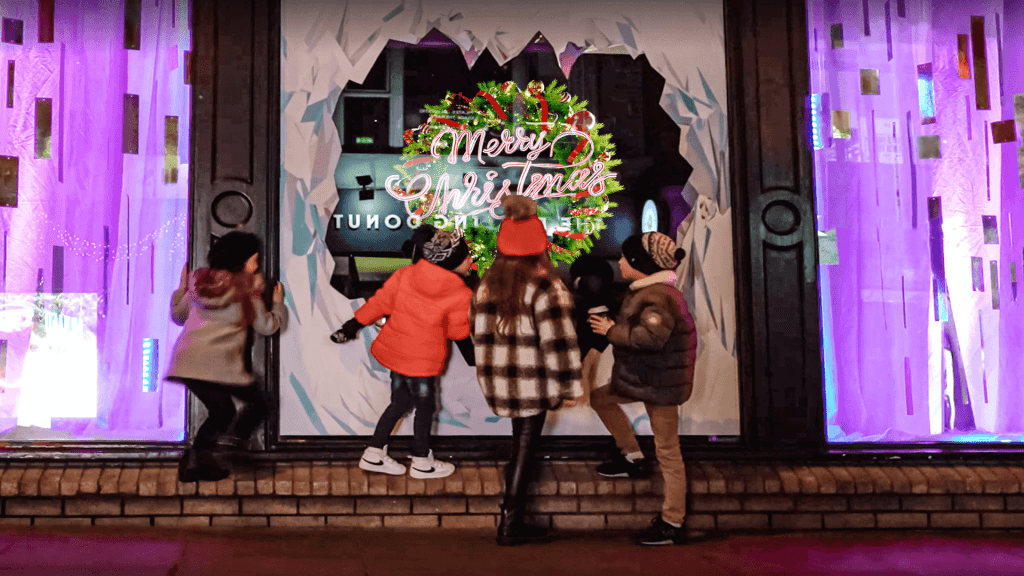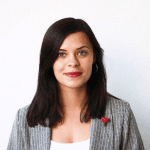 Darya Krakovyak
Communications & Events
HYPERVSN Worldwide. Winter 2021 edition
25 February 2021 • 3 min read
What a busy season it was! Thanks to the hard work of the HYPERVSN partners, numerous people from all over the world saw the holographic magic of HYPERVSN sprinkled in their cities. See the below examples from the Entertainment, Events, Retail and Sports industries to get inspired to create similar projects of your own and share the relevant references with the clients.
Entertainment & Events
Origin is the Future – Albania
Our partner Relsson has taken 3D visual marketing to new, even grander heights; installing Albania's Prime Minister as a giant hologram in the middle of the city centre. With 24 minutes of TV coverage, and over 250k engagements, Relsson and HYPERVSN made a huge impact.
'The event was a great success, with the Media in Albania giving us huge TV coverage and exposure. Never before has a hologram of this size been installed in a city centre like this! The Ministry of Culture loved the technology, and are planning new events as soon as next month,' – Zana Aliu, Co-Founder, Relsson.
Nestle – Spain
Our partner Publigrama launched Nestle's new 2020 product range in style, at the Palacio de Congresos in Valencia.
With new brand visuals straight from the HYPERVSN Design Lab, mesmerizing 3D holographics truly astounded the audiences. Explore the launch below.
Hupyeong Market – South Korea
Our partner COSWEAL demonstrated the innovation and magic behind the HYPERVSN technology at Hupyeong Market.
Showcasing cute animal characters, retail promotions and consumable produce all in incredible high-definition 3D, the excitement and engagement created massive audience appeal and showed South Korea the future of visual marketing.
Moscow Metro – Russia
Our partner Be Atipik did an incredible social project to wish passengers of the Moscow Metro a happy new year. Utilising a large 9-device Wall, audiences were amazed across the 15 day project; see it for yourself below.
Retail
Avenues Mall – Kuwait
Our partner All'n All showed how to 'avoid the commercial clutter' of traditional 2D advertising at the Avenues Mall in Kuwait by installing a huge Wall out of 48 devices there.
Stephen's Green Shopping Centre – Ireland
Our partners Campaign3D and Dodeca created a safely-distanced outdoor show of the season for the visitors of the Stephen's Green Shopping Centre. The high-definition animations amazed the young & old alike, and showed everyone how HYPERVSN has innovated the way we celebrate Christmas.
Huawei – Costa Rica
Our partner Hypermedia360 gave Huawei's incredible product range the 3D treatment, amazing customers inside and outside the store thanks to some creative window displays. They helped skyrocket their brand awareness & customer engagement.
Zabka – Poland
Traditional retail marketing has been left in the past. Look at the retail chain Zabka in Poland; our partner F1 IT Technology took HYPERVSN Solo devices and made Zabka's in-store promotions absolutely unmissable.
Sports
Lobikes – Belgium
You don't get a second chance to make a first impression – and this is especially true for a store window display. How to impress the passers by in seconds? Our partner Hyperfocus and Lobikes, a bicycle store in Belgium, know the answer. See below how they enhanced the store.
Nike – UK
Our partner Campaign3D gave Nike's London store a futuristic upgrade, installing a 6-unit HYPERVSN Wall which displayed incredible 3D product animations. Intended to engage more customers, bring in more foot traffic and motivate more sales, this in-store promo was a success.
Join our mailing list to keep up with the latest HYPERVSN news
Download cheat sheet call to action here
Vel maecenas venenatis pulvinar ipsum vitae.
4 Item in cart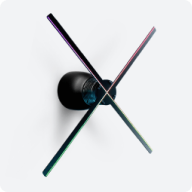 HYPERVSN 3D Catalog
USD 1,200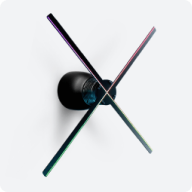 HYPERVSN 3D Catalog
USD 1,200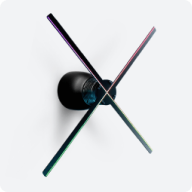 HYPERVSN 3D Catalog
USD 1,200