HYPERVSN
Design Lab
HYPERVSN hologram-like visuals captivate audiences like conventional visual media never could!
The tips and tricks we use make HYPERVSN visuals truly stunning.
Take WOW effect to maximum with custom content by experts from our own Design Lab.
Grand expertise - we created the technology & have designed for it from the very beginning.

Hands-on 3D design and holographic experience crafting content for top brands like Adidas, Coca Cola & Henkel.

Our specific technological and creative know-how allows us create content of any complexity.

We deliver high quality results in the fastest and most efficient workflows possible.
HYPERVSN Design Lab is the first port of call for suppliers with 3D holographic advertising needs for trade shows, window shop activations, stunning visuals for high-profile corporate meetings and much more.
Custom content: types, variants, prices
Contact HYPERVSN Design Lab to access all of our exclusive expertise for any custom design project for your company. Need mesmerizing 3D holographic visuals? Our in-house Design Lab has got you covered, with our extensive experience of crafting and modelling 3D content for global brands including Adidas, Coca-Cola, Eni, Henkel, Mattel. and many more.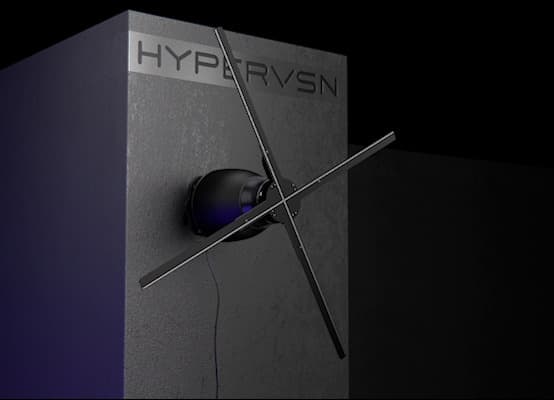 Complex
Complex 3D content would, for example, feature intricate and detailed product modelling and animations within a range of scenarios or might feature special effects such as a visualization of assembling or disassembling of product parts.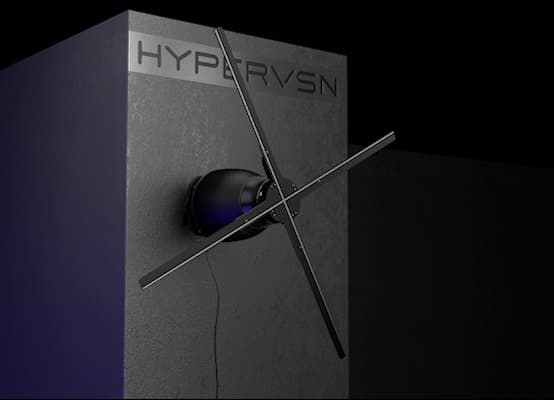 Medium
Medium content would feature a product animation set within a basic video narrative or featuring simple visual effects.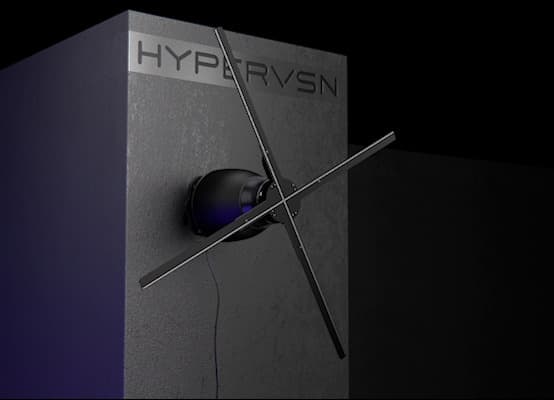 Simple
Simple content would usually feature a logo and a rotating 3D holographic product image. Alternatively, you can easily create this content yourself with the HYPERVSN 3D Studio.
HYPERVSN custom content request