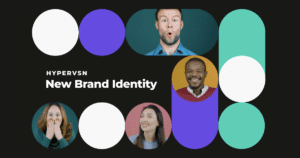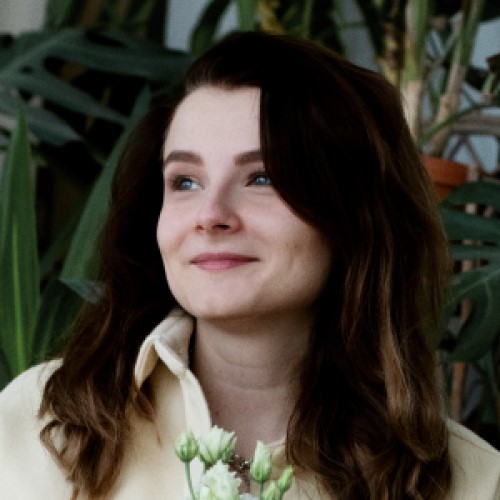 Viktoryia Vlasava
Marketing Manager
HYPERVSN Announces New Brand Identity
05 August 2022 • 5 min read
Have you seen HYPERVSN SmartV? By now it's been everywhere with us, to expos, events and many more places besides. With the product launch, we took the opportunity to relaunch our brand as well, injecting the innovation, excitement and creativity we put into our products directly into the brand itself.
So here, we would like to introduce to you the brand new HYPERVSN look and feel, one that reshapes how we engage with the world, just like our tech is reshaping the real, and metaverse world, around us.
We named this product 'SmartV', as it's all about immersive, metaverse-friendly, experiential interactions – a sophisticated, slick and indeed, smart piece of technology.
The 'V' in SmartV is also there for a reason, not just because it sounds cool.
It stands for Vibrant, Voluminous & Versatile all things that correlate directly to the solution itself. SmartV is upgrading the way holographics are displayed, both indoors and outside – with an incredible brightness up to 3000 nits, and an ultra-fine pixel pitch displaying amazing, high-quality images, it is the future of digital display, and the next step in our journey as a brand.
Do you see the 'V' in our Solo device too? The rays themselves, when they're stationary, display a striking 'V' shape, ensuring that even while they're not amazing audiences with our 3D holographic visuals, our tech is always representing and reflecting the innovation behind our brand.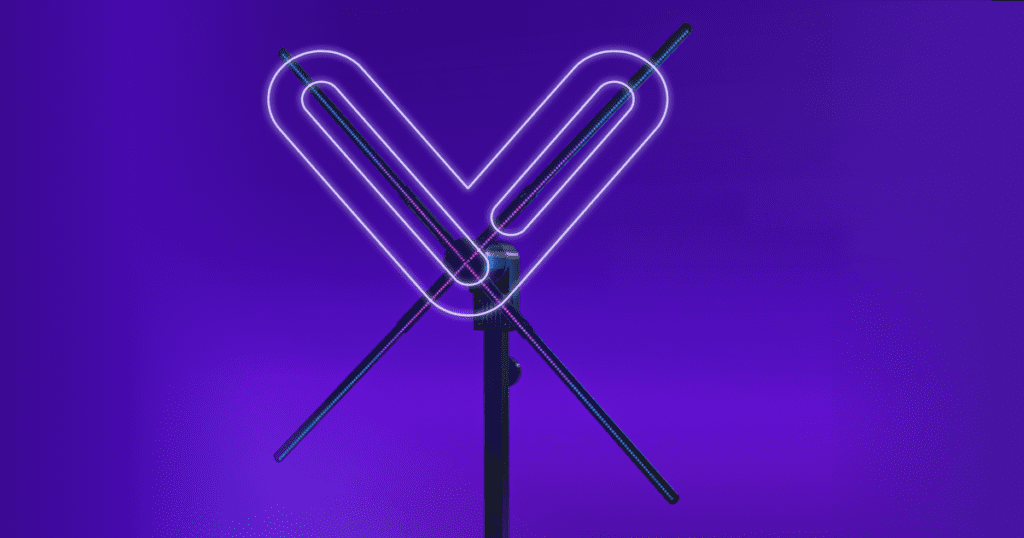 We also reworked our brand identity colours, as we want our company image to stand out as much as our visual solutions do. We landed on a bold indigo, a punchy teal and a golden honey combination to make us distinctive, vibrant, recognisable and fresh for our audience. Just like our technology, these colours evoke excitement, and we want our brand to excite people as much as HYPERVSN SmartV does.
The future is here at HYPERVSN, and our new brand look & feel is reflecting the innovation in our tech offerings as much the innovation behind the scenes with the team. Creative, energised, thought-leading and exciting, HYPERVSN is a brand that knows where it's going, so keep your eyes open for more updates coming soon. There's always something awesome happening at HYPERVSN, so make sure you don't miss a thing.
Join our mailing list to keep up with the latest HYPERVSN news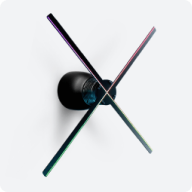 HYPERVSN 3D Catalog
USD 1,200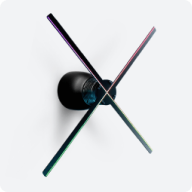 HYPERVSN 3D Catalog
USD 1,200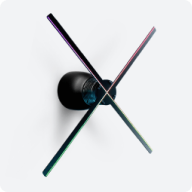 HYPERVSN 3D Catalog
USD 1,200