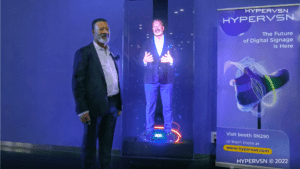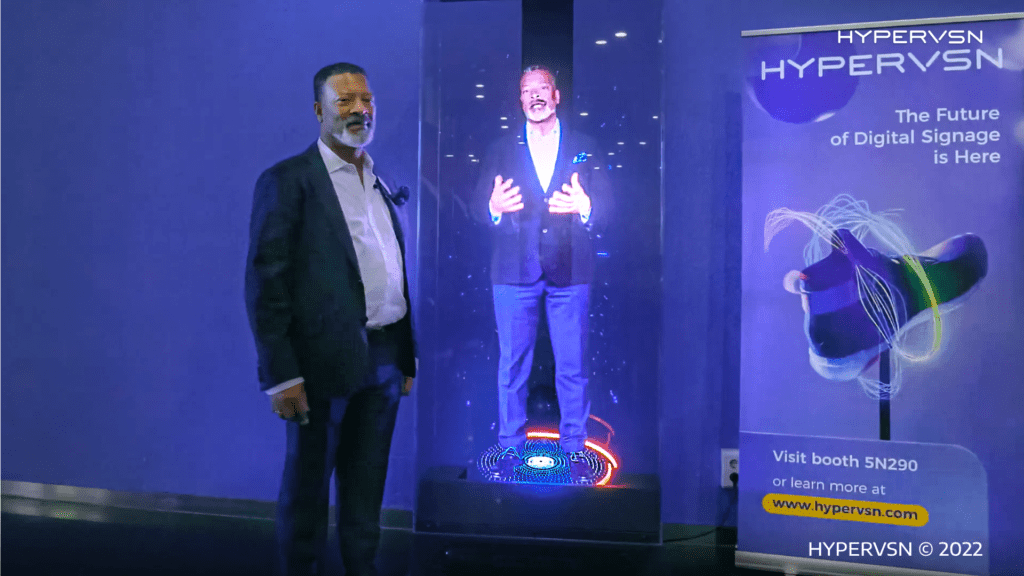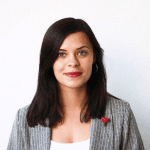 Darya Krakovyak
Communications & Events
HYPERVSN Holographic Human featuring Mike Blackman showcased at Main Entrance to ISE 2022
04 May 2022 • 3 min read
London, UK – 4th May, 2022 – HYPERVSN, one of the global leaders in 3D holographic solutions, have been invited to install the latest version of their Holographic Human, at the main entrance to ISE. The HYPERVSN SmartV Holographic Human will feature Mike Blackman Managing Director of ISE welcoming visitors to the show and will be located between the entrance to South Access and Hall 2.
Kiryl Chykeyuk Founder/CEO of HYPERVSN stated "We are thrilled that ISE has chosen to feature our new Holographic Human using Mike Blackman as the model. I believe this will provide just a small insight into the sort of 3D holographic interactive solutions that HYPERVSN can offer to the industry and visitors to ISE 2022."
To get more information on ISE visit and book a demo of the all-new HYPERVSN SmartV platform, please visit this page: www.hypervsn.com/ise-2022.
Kiryl Chykeyuk will also be speaking at the panel discussion on the Tech Revolutions – Disrupting industry conventions within the ISE Digital Signage Summit and HYPERVSN are showcasing the all-new HYPERVSN SmartV products at ISE. So if you would like to meet Kiryl and the team at ISE 2022, be sure to visit the booth in Hall 5, stand 5N290.
HYPERVSN PR & Marketing contact:
Darya Krakovyak
[email protected]
Join our mailing list to keep up with the latest HYPERVSN news
Download cheat sheet call to action here
Vel maecenas venenatis pulvinar ipsum vitae.
4 Item in cart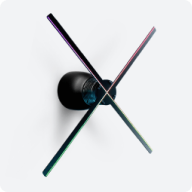 HYPERVSN 3D Catalog
USD 1,200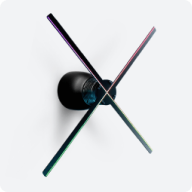 HYPERVSN 3D Catalog
USD 1,200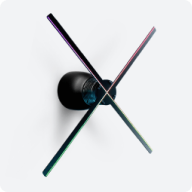 HYPERVSN 3D Catalog
USD 1,200