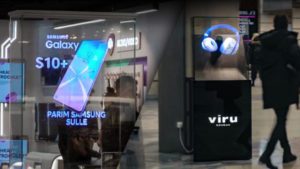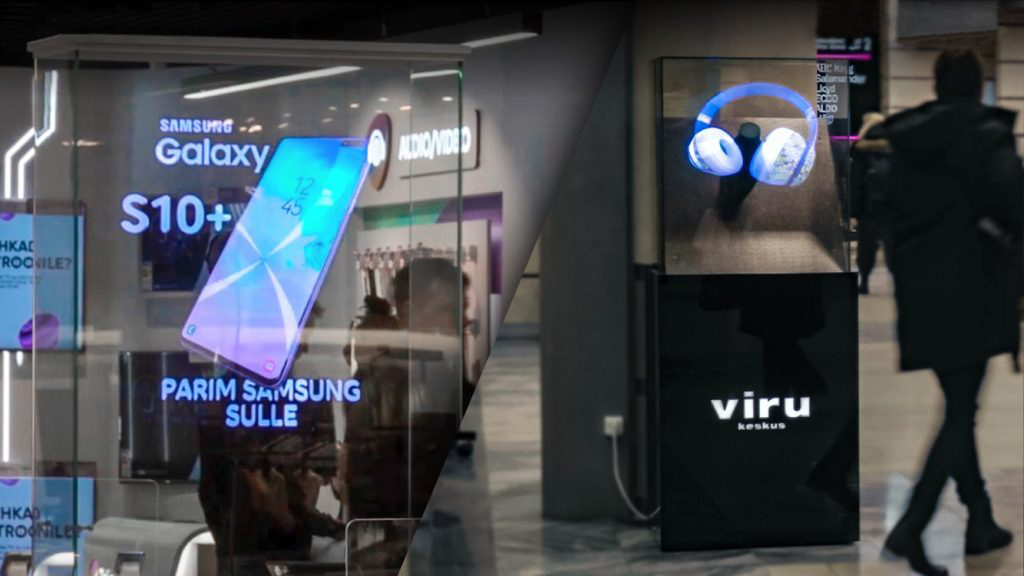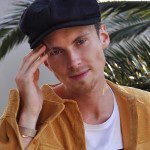 KNM Eesti Partners with HYPERVSN to Transform Advertising in Baltic States
20 March 2020 • 8 min read
The HYPERVSN Partner Program helps businesses upscale and become leaders in the market. Read on to find out how by becoming a HYPERVSN Partner, KNM Eesti won some of Estonia's biggest clients in retail, banking, and telecommunication.
Below Jan Skurinski, CEO at KNM EESTI OU, shares his company's story of success with HYPERVSN.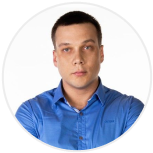 Jan Škurinski
​​Exclusive Distributor in Estonia
Founder & CEO at KNM EESTI OU
We have always wanted to be a leader, and one that leads with innovation. With this partnership opportunity, we are determined to change the world of advertising with HYPERVSN! We are convinced that in a couple of years, 3D holographic technology will become a common practice for businesses to advertise their products or services and engage their customers.
The benefits of 3D holographic display advertising include:
Instantly grabbing viewers' attention
Increasing sales and brand awareness
Emotionally connecting with audiences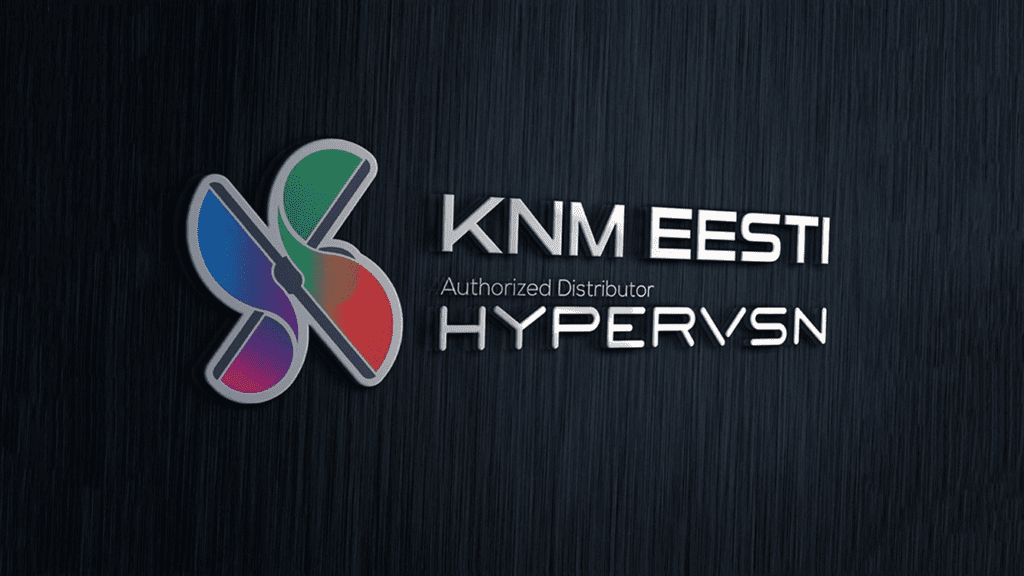 This is exactly why we couldn't wait to become an authorized HYPERVSN Partner in Estonia. And now we have some exciting news. Not only did we become an official Partner, but we are also expanding into Latvia.
How to start small and scale up
When we first started pitching HYPERVSN technology to potential clients, the response we used to get was, "Do you have anything real that has not been photoshopped?" Nobody could believe this technology produced 3D holographic images – until they saw them floating in mid-air with their own eyes!
Amaze audiences
The increased attention level that HYPERVSN 3D holographic visuals bring compared to other digital screens or 2D posters is unparalleled. In today's cluttered advertising environment, brands are struggling more than ever to stand out from the crowd and HYPERVSN just works!
Create case studies
During the first year of introducing the HYPERVSN holographic technology to the Baltics, its WOW effect was enough to win over clients. Now, more and more clients are asking for examples of ROI and relevant industry statistics. In order to provide clients with rich insights and performance data, we have put a great deal of effort into developing client case studies, measuring results and carrying out scientific research on the best placement of HYPERVSN devices for various purposes.
Choose the best spot
We worked with Tartu University and used their neurological glasses to determine the best locations and installation areas (for the largest amount of people in a retail store) to see and react to HYPERVSN digital signage.
The results: Placing devices at a height of 2,21 m above the ground, increased the efficiency of HYPERVSN campaigns by 70% – making it the highest performing channel in the measured supermarket environment.
Leverage support
As a Partner, we receive a lot of support from HYPERVSN – both technical and marketing. From our daily communication, we know each of the HYPERVSN team members by name and feel like one big family, all working towards a common goal. It is always easier to move forward and scale up when you know there is a great supportive force behind you. HYPERVSN has provided us with everything we need to provide impeccable quality service to our customers.
Our success stories
We are proud to have worked with Estonia's top industry leaders in retail, telecommunications, cinema and manufacturing. We have also done installations for the Tallinn Airport and Bus Station. We are very pleased with these results and continue to innovate within the market of 3D display companies. By the first half of this year, we will have 500 devices throughout Estonia!
Retail
Rimi Hypermarkets
One of our biggest projects to date was with Rimi Hypermarkets. The door for the HYPERVSN offering was first opened in Estonia and then spread to Lithuania and Latvia.
We started with a pilot project in one of Rimi's Hypermarkets in Tallinn. We had a set-up of 5 devices. Now we have scaled that to 195 units in all Estonian stores. That's not all. We are also moving forward with contracts with Rimi in Lithuania and Latvia. The future of the 3D holographic technology really is here!
Viru Keskus
Viru Keskus is the one of the biggest malls in Estonia, situated in the center of Tallinn. After their first project with us they decided to utilize 3D holographic visuals by HYPERVSN as their main advertising tool. Today you can see HYPERVSN devices in glass cabinets on every floor in Viru Keskus. Based on this retail success, we are looking to expand into other malls this year too.
Telia
Telia, a multinational telecom company with a wide presence in the Nordic and Baltic States, started using HYPERVSN in December 2018. Their first project was in Telia retail stores – it turned out to be a very successful campaign.
As the campaign was only supposed to last for a month, we had to act quickly and come up with additional advertising 3D content for other stocked goods. Thanks to the extraordinary results from this marketing campaign, Telia Estonia showcased the HYPERVSN technology to their other country divisions and began expanding into their Finnish territory with 3D holographic visuals.
Top tips for innovating in retail:
If you find it difficult to get started, don't give up. It takes time to build customer trust. Remember, Rome was not built in a day!
Pilots and trial runs in retail stores open doors to other business partnership opportunities. Once the first technology partnership is secured, others will start to follow.
If you get to collaborate with industry leaders, don't be afraid to leverage them to find new clients.
Human-sized holographic visuals for sale
One of the most frequent requests we get is to produce human-sized holographic visuals. But our first request will always be our most memorable. A University Technology Professor was supposed to be giving a speech at a scientific convention. However, on the same day his wife went into labour. He asked if we could bring his 3D holographic self to the stage at the science convention, so that he could still give his speech and wait at the hospital with his wife at the same time. Believe it or not, that's how it all started, and it has gone very well from there.
After that, holographic human requests started pouring in:
The latest was a HYPERVSN 32-unit Wall that was placed 5 meters above the ground, displaying the owner of the LHV bank in Estonia giving a speech to the public.
Tallink Megastar cruise ship installed HYPERVSN Walls to greet passengers with holographic cruise assistants, as well as to promote on-board brands like Starbucks.
The future of HYPERVSN in Estonia
Estonia is a small country and expansion has always been a challenge, but it has been at the forefront of IT development for the past 10 years. With HYPERVSN, we now find ourselves in a position of leadership. We are the ones changing and innovating the way businesses think about advertising and communicating with their audiences.
We are looking forward to working with more interactive 3D solutions that will allow us to expand into new markets. These solutions include HYPERVSN 3D Catalog – a gesture-controlled holographic product catalog. The next big change we see is taking e-commerce and online shops offline – with the help of HYPERVSN technology. This will start connecting online stores to offline audiences in malls. Creating a whole new target audience for brands, creating extraordinary experiences, increasing conversion rates and triggering visceral emotions within consumers.
If you think you're ready to combine cutting-edge holographic technology with next-level innovation, explore the benefits of our Partnership Opportunities.
Join our mailing list to keep up with the latest HYPERVSN news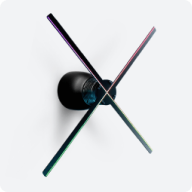 HYPERVSN 3D Catalog
USD 1,200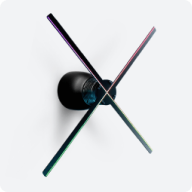 HYPERVSN 3D Catalog
USD 1,200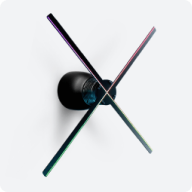 HYPERVSN 3D Catalog
USD 1,200