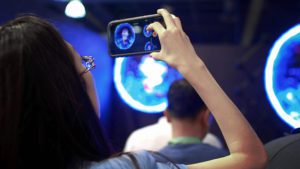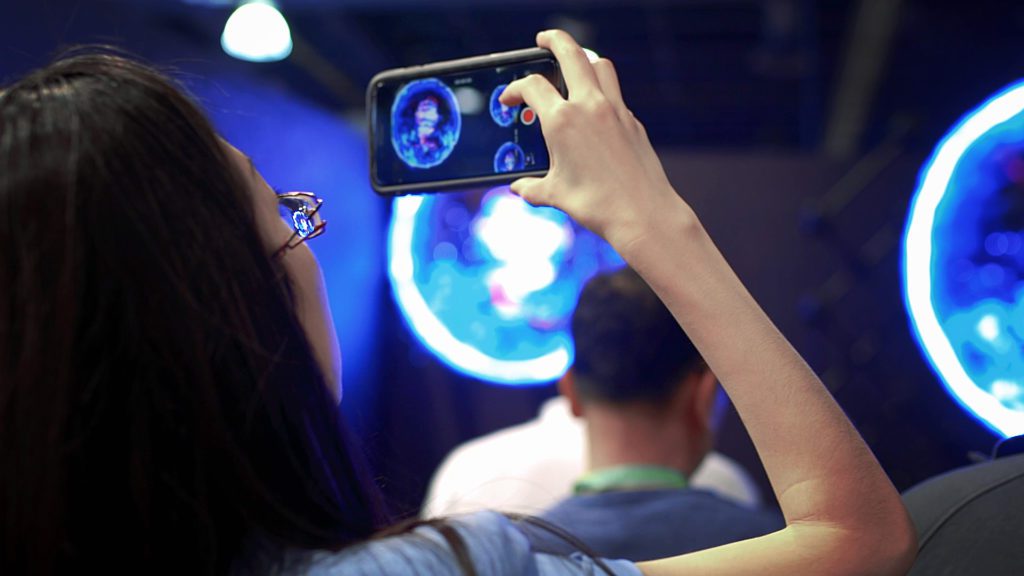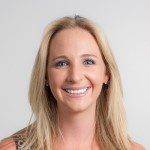 Christy Weeks
Brand Manager
How to Shoot Great HYPERVSN Holographic Content & Use it in Your Marketing Mix
12 December 2019 • 5 min read
We're living in the age of experience and nothing has a wow-factor quite like holographic technology. Creative marketers are looking into effective ways to incorporate holographic visuals into their strategies, connecting the audiences offline and online to tell a compelling story. One of the requirements to do that is an ability to capture the magic of holographic content on camera.
Let's explore how you can do it now with the new feature of HYPERVSN devices and dive into the ways to leverage holographic visuals as a part of integrated marketing strategies.
Shoot HYPERVSN live with ease with new adjustable RPM
When it comes to holographic technology, seeing really is believing. But capturing the magic of HYPERVSN 3D holographic visuals on camera has not been as easy as seeing it in real life. That's where everything is about to change. Now you can adjust the rotation speed of the HYPERVSN device manually.
We're sure there are plenty of you throwing your hands up in celebration right now…for others, you might be wondering what this means? Well, it's quite simple. By being able to adjust the rotation speed (Revolutions Per Minute) of your HYPERVSN device, you will be able to take picture-perfect footage of the holographic display in action. This means no more flickering footage, cut-up content or "pizza" sliced pictures – as the device's rays will not be able to be seen spinning on camera.
When the device is operating at its normal rotation, you need to slow down the shutter speed to capture footage as seen by the naked eye. This is explained in the Filming and Photography Guidelines. But not anymore! With the rotation speed now being able to be adjusted from 750 to 900 RPM, you can use a shutter speed of 1/50 (25 FPS) and of 1/60 (30 FPS) to capture HYPERVSN holographic content which is easily possible from most Android and iOS devices.
Yes, that means now you can have your cutting-edge HYPERVSN installations all over your social media feed (without worrying about distorting the displays).
It is recommended that when manually adjusting the RPM safety precautions are taken. This means our recommended installation guidelines should be adhered to. We advise that the devices are installed with a protective shield, like HYPERVSN Dome, to ensure maximum precautions are taken.
For instructions on how to adjust the RPM, see here or contact our amazing Support team. They are available 24 hours a day, 7 days a week.
Note: Do not leave the Device with the pre-set 900 RPM turned ON for a period exceeding 3 consecutive hours. After this period the RPM must be decreased to 670 or 750 for at least 1 hour.
8 Ways to Use Holographic Content in Marketing
Link online and offline marketing initiatives

In today's world, whenever you do any marketing activity, there is always an online element. The best type of marketing campaign is when a full marketing mix is used. This ensures that wherever your audience is, you are actively engaging with them and promoting your brand. Now you can plan a full marketing mix that includes 3D content in real life and showcases the same content online.

Exposure at events

What's the first thing that happens when audiences see HYPERVSN 3D holographic display technology at an event? They automatically reach for their phones. Everyone is filming your installation. They are all posting about it online. Now that footage will be closer to the "wow" people experience in real life. So, encourage your audience to share the footage they take at events and capitalize on the foot traffic at your stand.

Expand your reach with online competitions

It's always amazing to engage your wider audience online. At an event or in a showroom, you are reaching the people that come through the doors. However, if you run competitions online you can engage your expanded network.

Showcase HYPERVSN content across all marketing activities

Holographic visuals in businesses, restaurants and retail outlets. Why just stop there? With the opportunity to shoot amazing footage of HYPERVSN 3D holographic visuals, you can now use this recorded content in mailers, on social channels and in online adverts.

Let holographic visuals make you the trending hashtag

When people see HYPERVSN their jaws drop. Seeing stunning 3D visuals floating in mid-air is like seeing the future with your own eyes. There isn't a better opportunity for your footage to go viral. Innovation is one of the biggest reasons why things start trending. Being the leader in an industry or using new technology can make people stop and notice. Use footage of HYPERVSN to get your brand trending.

Create amazing content from your showroom

Visuals of in-store activations and product launches using HYPERVSN 3D technology can now be shared with a wider audience. Shoot live footage from your showroom or from product launches.

Record interviews with 3D holographic backgrounds

We have had many big newsrooms and PR companies using HYPERVSN as a branding tool when they are doing live interviews. Can you imagine your company logo floating in 3D behind one of your employees or customers talking about your brand? One of the strongest marketing tools is testimonials – so why not include awe-inspiring 3D branding with your live testimonials?

Brand case studies of your brand

When you are doing installations or activations at a retail event, you often need to create a story about the use case. If you have a successful launch using HYPERVSN 3D displays to promote your brand – you will want to share this with the world. Now you can take eye-catching footage of your successful event or installation where HYPERVSN was used, and create an unforgettable case study to share.
Looking to upgrade your Marketing Mix with holographic visuals in 2020? Learn more about the product now.
Join our mailing list to keep up with the latest HYPERVSN news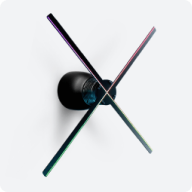 HYPERVSN 3D Catalog
USD 1,200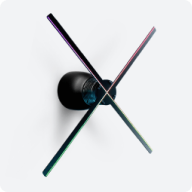 HYPERVSN 3D Catalog
USD 1,200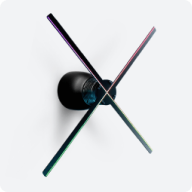 HYPERVSN 3D Catalog
USD 1,200