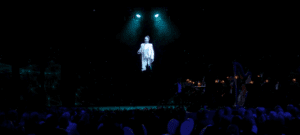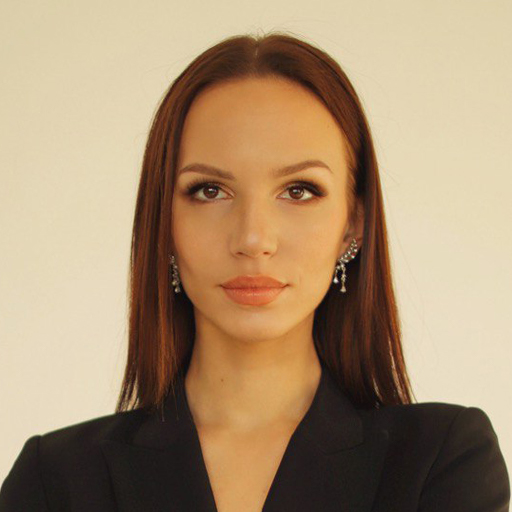 Maryia Malchun
Marketing Manager
Create the Ultimate Event with Immersive Holographics
19 October 2023 • 10 min read
The trend of 3D immersive experiences has been on the rise in recent years, with event organisers and creators seeking innovative ways to captivate audiences and provide unforgettable encounters.
These experiences go beyond the realm of traditional passive observation, actively engaging the senses and emotions of attendees drawing them into an imaginative or enhanced reality. It can be achieved with a variety of means and technologies like AR, VR, MR and more. But what's important, when it comes to holographics, is that no extra equipment is required to witness the magic — it's all experienced through our own eyes.
Contents
Holograms Work Perfectly for Events
The use of holograms for events is amazingly extensive (some of which you wouldn't even expect), ranging from stage design, developing musical artists 'digital twins' and more.
Navigating you through the common trends and best creative uses of HYPERVSN, there's just one more thing we wanted to highlight. Along with a significant emotional boost, today's holographic applications represent a very practical instrument to address earth-bound problems when organising events. From blending the physical boundaries to optimising resources, events can be run in a more sustainable way. And this is all amped up with an unrivalled visual experience.
Use Case Review: Hologram Spectacle for Siemens' Anniversary
Featured HYPERVSN solution

HYPERVSN SmartV Wall 6 (L) – check it out here.
For the 120th anniversary, Siemens Slovakia made a truly immersive event as holograms took centre stage in their show. For the opening speech, the team has revived the spirit of Werner von Siemens, a prominent engineer and inventor. He appeared in holographic form, with the human avatar made to seemingly 'hang' in mid-air. Other applications included holographic choreography of the artists coming down on to the stage during a Prometheus act as well as recreating the props like fire with holographic visuals, allowing artists to interact with them as if they were real.
This is how the physical & digital worlds merge – isn't this the show of the future?
Shortly before OPTIO (the HYPERVSN partner in Slovakia that has been successfully incorporating holograms into live shows for a while now) implemented this project, their CEO Matej Šulgan highlighted some important things about HYPERVSN as a hologram supplier for this realm.
He said: '[In addition to impressive visual effects], the way HYPERVSN works makes holograms easier to handle when it comes to events. [From a technical perspective, for instance], we can easily synchronise a HYPERVSN Wall with a LED wall, lights [and other appliances], and have everything controlled through the media server to put on a great show.'
Compatibility matters for technically complex things. When HYPERVSN moved to the new system (branded as HYPERVSN SmartV), it became much easier to get it all connected, including HDMI. For reader's sanity, 'system' describes our solutions as they operate at the nexus of hardware and software, converging to produce the intended effect from 'one place'; all while focusing on user experience.
Bringing 3D Holograms to the Stage
While concerts of deceased celebrities remain an ethical issue, today's musicians and artists can incorporate holograms of themselves or other virtual elements into their live shows, delivering unprecedented and mind-blowing performances.
I remember the time, when every ten (or so) reels I was shown on social media was a huge 3D alien creature, making sweeping moves during a DJ set at some show in Brazil. Over time, the virality of visuals like this has become a regular occurence. The fact that these 3D visual concepts go viral means people are curious about living this experience for themselves, and are keen to explore.
With the WOW factor at the heart of such events, HYPERVSN's response lies in the idea of combining single holographic units (one unit allows you to display an image of up to 75cm in diameter and represents a separate solution called HYPERVSN SmartV Solo) into 'walls'. It allows us to deliver holographic imagery of amazingly impressive sizes. The 16ft tall Mark Cuban visual made of 32 units was the biggest of all the human holograms around, with the record wall size of 128 units, which is around 3.5x6m in actual size, depending on the layout.
In terms of construction, we can place installations under 45 degrees for even more of an immersive effect, have in stage construction elements or just leave it standing on stage which makes it flexible for multiple scenarios.
Stage and venue design within live events offers a vast canvas for unleashing creativity and maximising the potential of hologram applications. During our time, we've seen clients experiment with many things, from a few solo units for a DJ gig to much more impressive installations.
Use Case Review: MAYDAY Perform Live with G.E.M.'s Hologram
Featured HYPERVSN solution

HYPERVSN SmartV Holographic Human (Portable) – check it out here.
However, turning to holograms goes beyond making people's jaws drop, as they can also deliver practicality. It includes occasions when an artist can't be physically present at an event; for instance, their realistic avatar may appear onstage and deliver a live performance, even partake in a duet with a physical artist. Our partner Beyond Space Technology did just that for MAYDAY's concert when the B'in Live team was working on reuniting the band and the singer G.E.M. on stage in the city of Taoyuan – just the latter was presented as a hologram.
The activation reasonably exploded into the media space; the live recording is the most viewed recent video (8,1M) on G.E.M.'s YouTube channel so far. Ultimately, the team hit several goals simultaneously; they found a solution when they weren't able to bring the artist to the city, along with a massive image upgrade, as this 'statement' about being able to deliver such a performance seems to have resonated with their audience.
Trade Shows, Exhibitions & Conferences
Working with HYPERVSN, companies and brands opt for holographic visuals to display their products and create a distinct presence, effectively blending product presentations and emotions. When attending trade shows, companies aim to capture attention, and nothing rivals the visibility of vibrant holographic visuals. With various options available, customers can ensure their booth stands out and draws in crowds. Examples may include showcasing products or custom brand visuals, or projecting company representatives/brand ambassadors as 3D holograms.
This direction takes 2nd place among the most popular inquiries at HYPERVSN (Retail tops the list), and the inquiries don't stop rolling in. Deploying HYPERVSN Walls or unleashing interactive solutions like HYPERVSN Slots, brands enjoy the HYPERVSN effect.
Interactivity Is Key
It's a much more poignant experience when someone can interact and engage with the subject they're learning about or a new brand they're experiencing. By incorporating the entertainment factor, we emphasise interactivity as one of the key features, which we believe creates distinct and powerful impressions on the audience. The formats may vary, and with HYPERVSN solutions the possibilities are endless, but they all result in a positive representation of the brand and beautifully shareable moments for the audience.
Syncing LED and Holographic Walls = a Double Effect
Witnessing a remarkable surge in customer interest, the synchronisation of LED panels and holographic walls is now a huge subject of interest among HYPERVSN customers. By strategically positioning it around the booth or venue, this innovative approach gives rise to a captivating and boundary-defying display that leaves audiences spellbound. The vibrant visuals on the LED panels harmonise flawlessly with the holographic projections, delivering an immersive spectacle that captivates all the senses.
The bigger an installation is, the more fascinating the effect. Contact the HYPERVSN team if you want to see examples of this.
Corporate & Public Gatherings
Public and corporate meetings benefit greatly from holographic solutions, which offer engaging presentations and unique opportunities for connectivity. HYPERVSN knows from their clients that it's becoming increasingly popular to use holographic twins for c-level executives and managers, including public figures like politicians.
Bank of America's Candace Browning and the EU Commissioner Thierry Breton were among those to try on the benefits of this opportunity. The former used her pre-recorded holographic human to appear at a corporate business event; the latter did the same to appear at a major tech conference in Italy last year. Some make this a permanent installation in an office, so that employees and customers feel connected and stay inspired by the innovative corporate spirit.
To save busy people from disrupting their business schedules and to help them save time and resources, we went even further and are actively providing holographic full body live-stream sessions around the world. So, it is now a reality like never before to attend events and business occasions as a 3D hologram (and many already have), with the ability to interact with audiences in real-time.
Retail Activations & Product Launches
In applications like these, holograms serve as attention-grabbing focal points, drawing in crowds and enhancing brand engagement. Be it a one-time activation or a long-running campaign, utilising futuristic methods like holographics, brands can make sure that their product will be remembered. It will likely (from HYPERVSN's experience, always) positively affect brand awareness as well as important retail metrics like boosting foot traffic and ramping up sales, setting new standards for customer experiences in the retail world.
Use Case Review: Coca-Cola Did it Right
Featured HYPERVSN solution

HYPERVSN Slots – check it out here.
For the #bestcokeever campaign, a 2-week promotional activation for Coca-Cola Zero Sugar in Switzerland, HYPERVSN Solo L and HYPERVSN Slots were installed at Zurich Main Station and across 5 malls throughout the country.
When passersby played the holographic slot machine, they had a chance to win various Coca-Cola products. Ultimately, the solution boosted customer engagement massively and engaged them with over 17,500 slot machine plays.
Private Events
Even though most of these events and occasions, from birthdays to weddings and anniversaries, have a long history of celebration, holograms have injected a touch of wonder into them. Can't have an important guest at your event? – let them propose a toast as a hologram! Holographic decorations are often now used to adorn tables and replace cakes, conjuring a magical atmosphere around the venue. At weddings, we saw couples recreating holographic photo zones, allowing attendees to interact with lifelike visuals of the newlyweds.
Holograms revolutionise events with their innovation and versatility and captivate audiences effortlessly, offering boundless potential for enhanced experiences. Check out our latest showreel for more inspiration for your next project.
Join our mailing list to keep up with the latest HYPERVSN news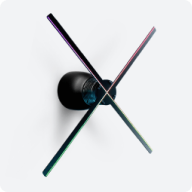 HYPERVSN 3D Catalog
USD 1,200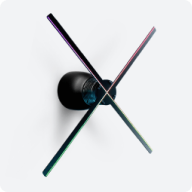 HYPERVSN 3D Catalog
USD 1,200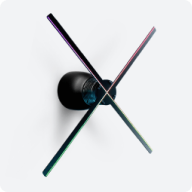 HYPERVSN 3D Catalog
USD 1,200