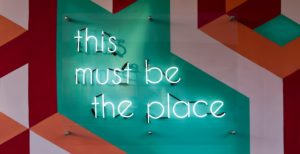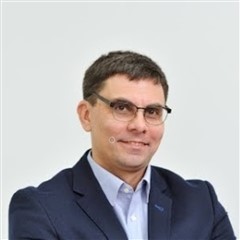 Dmitry Shatkov
Content Manager
Brand activation in modern marketing
21 December 2021 • 8 min read
The main goal of any marketing campaign is to make people remember your brand, and remember it positively. The latest trends in fighting the clutter are experiential marketing and brand activation. Often mentioned together, both these methods focus on the "experience" provided to customers but from slightly different angles.
What is brand activation?
Brand activation is purely about the customers and their experience with the brand. Each time people try, taste, feel or put something on, they're directly interacting with products. It is the best way to present products to customers and generate a positive perception of the brand.
This way, customers "activate" the product and understand its core values through their own experience.
What is experiential marketing?
Experiential marketing goes beyond the personal product experience, embracing the whole range of customer-brand related activities. Instead of explaining the values of products, it establishes a connection between brands and customers resulting from different "co-activities".
Most experiential marketing campaigns use the elements of brand activation, but also promote intangible brand values. The established connection is vital for Millenials and Gen Z, who often appreciate it even more than particular product features.
Brand activation benefits
Brand activation has been in marketing for quite a time, but today it's even more in demand. Marketers use brand activations during new product launches or for product updates.
The idea to present a product to customers in direct contact is highly effective.
Creates and increases brand awareness
Brand activation goes beyond simple brand recognition; It creates an emotional connection and generates a lot of consumer interest. This interest drives people to know more about their favourite brands and products.
Grows a positive brand image
Brand activation gives you the perfect way to create a positive image of your brand. Customers visiting events and presentations are ready to give testimonials on your products, just don't be too intrusive!
Drives word-of-mouth effect
As a result of emotional uplift, people tend to share their positive impressions. This content is most valuable since customers trust it almost 100%, unlike advertising or brand-generated information. Advocacy is powerful.
Boosts brand loyalty
Building brand loyalty is difficult and slow. Brand activation can boost it and convert spontaneous shoppers into regular customers.
Gets valuable feedback
Just like any activity, product promotions require detailed feedback so that marketers can keep on track and constantly improve their campaigns. Live events are the best opportunity to receive that kind of response. At such events, people willingly share their feelings and expectations, in this way shaping future features of their favourite products.
Types of brand activation methods
Trade shows and industry events
Trade shows and industry events are great to present your products, and explain the details that distinguish them from the competition. Attentive and mindful audiences willingly try new products and are always happy with small presents or giveaways.
On-site and in-store activations
One of the most natural and mandatory ways to present your products is on-site brand activations. Bricks-and-mortar stores or company offices are the best places to host free trials or holiday giveaways. A relaxed atmosphere and communications with other participants establish close emotional ties between customers and the brand.
Free trial campaigns and sampling
Free trials are great, especially for new products. In this case people are not only interested in freebies, but are also seeking a brand-new experience.
Experiential marketing
We already mentioned that experiential marketing is a full-range marketing strategy, and often, together with other tools, it takes advantage of brand activations. It's hard to imagine a promotional campaign without the opportunity to try products this way or another. Although, we should also remember that campaigns based on augmented reality are becoming more and more common nowadays.
HYPERVSN and brand activation campaigns
Like no other technology, HYPERVSN is perfectly suitable for any brand activation activities. Either at trade shows or product launches, HYPERVSN grabs attention and makes people talk.
Below we highlight some brand activation and promotion initiatives boosted by HYPERVSN as vivid examples of the technology application.
Trade shows
Trade shows are a great way to present products to a new audience. Our portfolio includes many cases from trade shows all around the globe where HYPERVSN proved itself as a great centre of attraction.
HYPERVSN and Volkswagen at the biggest ever auto show in Vietnam
HYPERVSN holography at CineEurope 2019
On-site and In-store
HYPERVSN single display units, HYPERVSN Walls or dedicated solutions like Holographic Humans also work great in stores and offices.
Holographic Humans at the IKEA Store Opening
Alessandra Camilla Milano Promotes Jewelry With 3D Visuals
HYPERVSN promotional campaign with UNICEF
New product launch
Launching a new product is a great marketing opportunity but also a big challenge. To make it successful you need some extra hype, and HYPERVSN is at your service.
New Danone product to the Ukrainian market – Activia with chia seeds
HYPERVSN launches the Adidas Ultraboost sneaker
Experiential marketing
In some scenarios, HYPERVSN can be a central element of a promotional campaign, but sometimes it can also strengthen other event activities. In all these cases, it fits perfectly into the concept of experiential marketing with its engaging and astonishing 3D holographic visuals.
Vinhomes opening ceremony in Vietnam
Holographic Wall for Porsche Taycan Launch
Benefit from innovative brand activations
Innovations are the quickest way to make your brand activations recognisable and memorable. Adding interactivity to such innovative ideas makes them even more effective.
Our SDK provides the opportunity to make your HYPERVSN 3D visuals interactive. Interactive product catalogues, holographic photo booths, 3D slot machines, or any other game-based entertaining activities can make your event totally unforgettable.
The ultimate Brand Activation Solution
If you are looking to transform your brand image by using an activation or want to add innovation to a product launch, HYPERVSN might be the perfect solution for you. Get in touch to find out more about purchasing or renting the ultimate brand activation solution.
Join our mailing list to keep up with the latest HYPERVSN news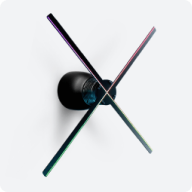 HYPERVSN 3D Catalog
USD 1,200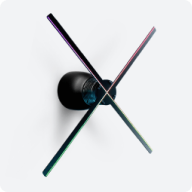 HYPERVSN 3D Catalog
USD 1,200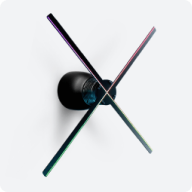 HYPERVSN 3D Catalog
USD 1,200