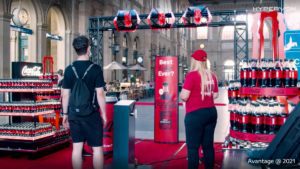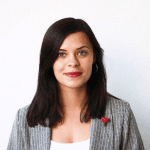 Darya Krakovyak
Communications & Events
Coca-Cola Schweiz nutzt holografische Spielautomaten von HYPERVSN für #bestcokeever Kampagne
07 December 2021 • 2 min read
[Download Pressetext] [Pressemappe]
Zürich, Schweiz – Coca-Cola HBC Schweiz hat erfolgreich die holografischen 3D-Displays von HYPERVSN eingesetzt, um die Vermarktung Ihres Produktes Coca-Cola Zero Zucker im Zuge der #bestcokeever Kampagne zu fördern.
Coca-Cola ist die Marke mit dem weltweit höchsten Wiedererkennungswert. Im Laufe der Jahre hat das Unternehmen die Marke und ihre Produkte mit den unterschiedlichsten Kampagnen beworben. Von Juli bis August 2021 hat Coca-Cola dann etwas völlig Neues ausprobiert.
Für die Markteinführung der neuen Coca-Cola Zero Zucker in der Schweiz haben Coca-Cola HBC Schweiz und die Züricher Retailagentur TMI Agency die holografischen Spielautomaten HYPERVSN Slots und die 3D-Displays HYPERVSN Solo L als Teil der #bestcokeever Kampagne eingesetzt. Der autorisierte HYPERVSN Händler Avantage installierte die Displays am Züricher Hauptbahnhof. Beim Spielen mit dem holografischen Spielautomaten konnten Passanten und Reisende verschiedene Preise, einschließlich einer Flasche der neuen Coke, gewinnen.
Die Kampagne dauerte zwei Wochen und erstreckte sich über fünf Einkaufszentren, 45 Sampling-Locations und 150 In-Store-Aktionen. Insgesamt haben über 18.000 Menschen mit den HYPERVSN Spielautomaten am Züricher Hauptbahnhof und den anderen Stationen gespielt. Dabei wurden rund 150.000 Produktproben wurden verteilt.
"HYPERVSN war ein absoluter Eye-Catcher und Kundenmagnet, der dabei geholfen hat, das Kundenengagement und die Markenbekanntheit von Coca-Cola zu fördern. Wir waren so zufrieden mit dem Ergebnis der Kampagne, dass wir bereits eine zusätzliche Weihnachtskampagne vorbereiten – in Kürze können Sie mehr darüber zu erfahren – Nicolas Schibler, Managing Partner TMI.
Coca-Cola x HYPERVSN x Avantage – Zürich, Schweiz
"Die Kampagnenergebnisse sind tatsächlich beeindruckend. Es war ein echter Teamerfolg und wir haben die Zusammenarbeit mit den professionellen Teams von Coca-Cola, TMI Agency and Avantage sehr genossen. Wir freuen uns auf weitere gemeinsame Projekte" – Rainer Link, HYPERVSN Vertriebsleiter für Süddeutschland und die Schweiz.
Die Weihnachtskampagne von HYPERVSN und Coca-Cola HBC Schweiz wird im Dezember in Genf, Bux, La Chaux-de-Fonds, Zug und Raperswil Halt machen und die Konsumenten in der ganzen Schweiz begeistern.
Sie möchten mehr erfahren über die holografische Technologie von HYPERVSN und wie Ihr Unternehmen davon profitieren kann? Dann besuchen Sie www.hypervsn.com oder schreiben Sie uns unter [email protected] eine E-Mail.
Über HYPERVSN: Das prämierte britische Unternehmen HYPERVSN ist der Entwickler des disruptiven und integrierten holografischen 3D-Display-Systems. Dieses System bietet Betrachtern eine immersive, magische Erfahrung.
Seit seiner offiziellen Markteinführung 2017 wurde das HYPERVSN System von Yahoo! , USA Today und dem Inc. Magazine zu den Top-10-Technologien gezählt. Unterstützt von Mark Cuban und Richard Branson wurde die Technologie von über 25 % der Fortune-500 Unternehmen in über 900 Ländern erfolgreich eingesetzt.
Die proprietäre HYPERVSN Hardware bietet mit ihrem Software-/Content-Ökosystem für Kunden eine vollintegrierte Geschäftslösung. Die holografischen Displays von HYPERVSN sind ideal für Digital-Signage-Kampagnen, holografische Anzeigetafeln, digitale Out-of-Home-Medien, Promotion-Aktionen, Empfangsbereiche in Unternehmen und 3D-Point-of-Sale-Displays.
HYPERVSN PR & Marketing Kontakt:
Darya Krakovyak
Join our mailing list to keep up with the latest HYPERVSN news
Download cheat sheet call to action here
Vel maecenas venenatis pulvinar ipsum vitae.
4 Item in cart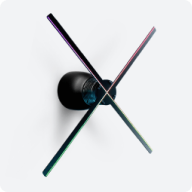 HYPERVSN 3D Catalog
USD 1,200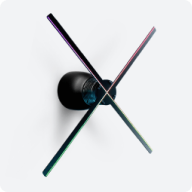 HYPERVSN 3D Catalog
USD 1,200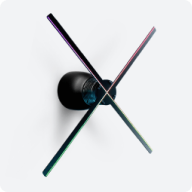 HYPERVSN 3D Catalog
USD 1,200