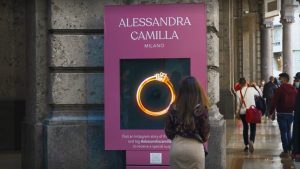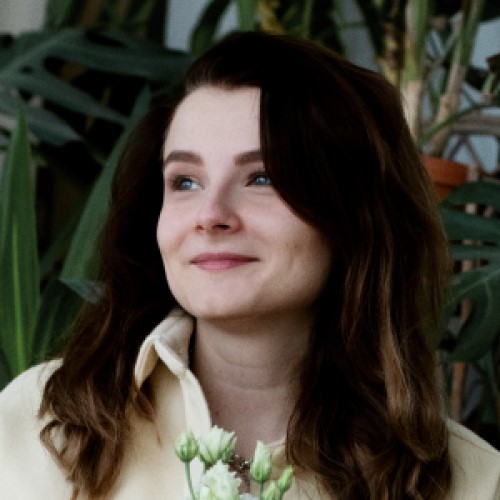 Viktoryia Vlasava
Marketing Manager
DOOH Agencies Take HYPERVSN to the Streets
06 August 2021 • 4 min read
Explore how Hologram Communications, our HYPERVSN partner in Italy, was approached by Clear Channel Italy, the world's largest outdoor advertising company. Learn more about how HYPERVSN 3D technology can showcase your content and products with incredibly detailed, high-quality visuals and win the heart of the world's largest DOOH agency.
Back in 2021, when Italy finally started to recover from the challenges the pandemics had brought, businesses started to think of new ways to impress their potential customers. What our ingenious HYPERVSN partner in Italy soon discovered is that partnering with complementary brands is the best way to get new clients and win new markets, and how better to explain the benefits of partnering with the largest DOOH advertising company, than sharing a real success story? Co-founder of Hologram Communications, Alessandro Di Giovanni, shared with us his insights on partnering with Clear Channel Italy, and their future plans together.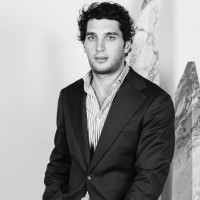 Hologram Communication has always been focused primarily on advertising, and making strategic partnerships with complementary brands to introduce holographic advertising with the help of HYPERVSN technology is the best solution for future success.
How were you approached by Clear Channel Italy?
We were contacted directly by Clear Channel Italy, as they're already familiar with both our work and the capabilities of HYPERVSN technology to display high-quality 3D visuals. Clear Channel wanted to introduce holographic displays among its creative solutions, so we have decided to work together to create special installations for their customers. We also identified 15 strategic locations across Milan to place HYPERVSN Solo L devices.
Tell us more about your first project with Clear Channel
It was the first holographic advertising campaign for the client, Alessandra Camilla Milano, a luxury jewelry brand based in Milan. They wanted to promote their Diamond Bar, an innovative and personalized service approach to creating and buying engagement rings. Their goal is to simplify the process of choosing engagement rings, by creating exclusive ones for their customers. Customers can choose the cut, shape of the central diamond, color and calibre of the diamond to build their ideal product.
In order to emphasize all the Diamond Bar's features, we designed a holographic creative solution that would allow us to play with the diamond's details and different engagement ring types.
Thanks to HYPERVSN technology, we reproduced and highlighted the design and the main design elements of the rings (their shape, their diamond shape, type, color, etc.).
As HYPERVSN 3D visuals generate such a strong visual impact and customer immersive experiences, the results revealed important positive feedback from the public who were very impressed by this new form of advertising.
What are your future plans?
Clear Channel's feedback is very positive, and they are proposing this solution to other customers for their DOOH campaigns. They are also evaluating the use of special accessories to ensure maximum protection for our devices (water and temperature protection).
We are also working with Clear Channel for the extension of holographic indoor and outdoor advertising campaigns in the airports of Venice, Bologna, Treviso and in the cities of Padua and Bologna. So stay tuned for more successful user cases!
If you missed one more case of partnering with the world's largest DOOH agency in our portfolio, please explore how KNM EESTI, HYPERVSN Partner in Estonia, partnered with Clear Channel Estonia. If you have your own HYPERVSN success story, don't hesitate to get in touch with us so we can showcase your work!
Join our mailing list to keep up with the latest HYPERVSN news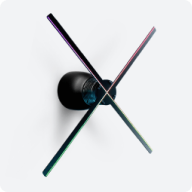 HYPERVSN 3D Catalog
USD 1,200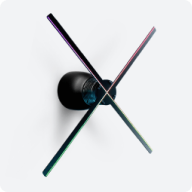 HYPERVSN 3D Catalog
USD 1,200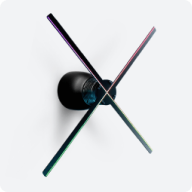 HYPERVSN 3D Catalog
USD 1,200