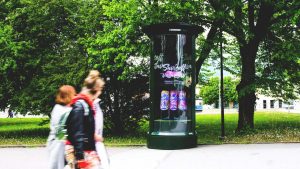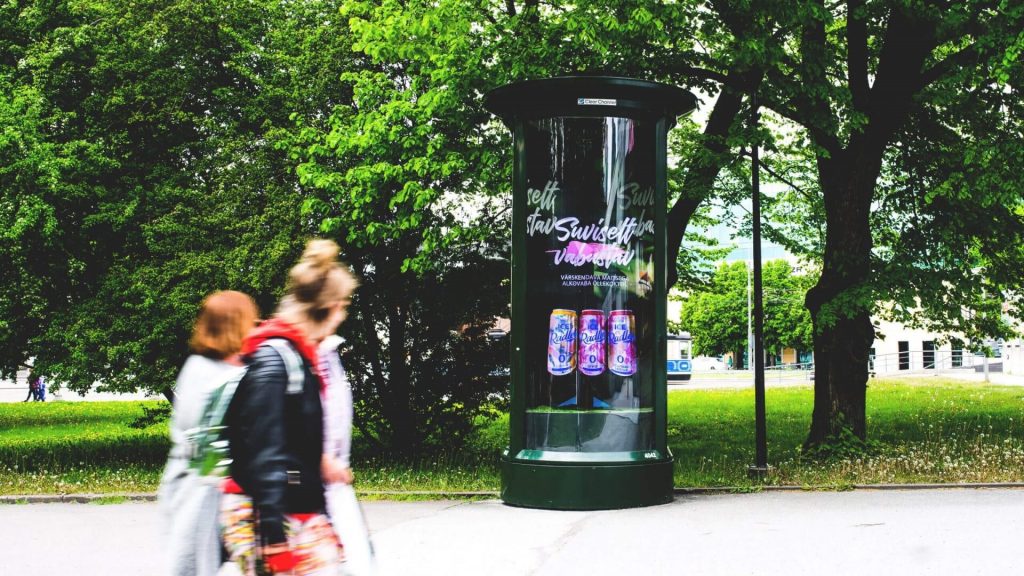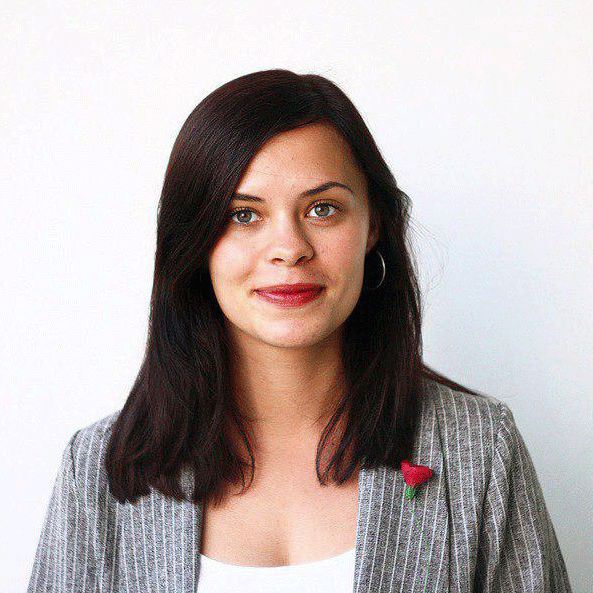 Darya Krakaviak
PR and Event Manager
HYPERVSN DOOH Agencies: Tips for a Successful Partnership
Explore how KNM EESTI, HYPERVSN Partner in Estonia, got HYPERVSN devices into the portfolio of the world's largest outdoor advertising company – Clear Channel Estonia. Learn which solutions could help win the heart of a DOOH agency, and how you could effectively work with them in the future.
Back in May 2020, there was a new world unfolding where pretty much everything was closed for business. That is except Retail….
What HYPERVSN and its partners soon learned was that in order to survive, partnering with complementary brands was of the utmost importance to stay afloat, and none handled it better than KNM ESSTI. The CEO, Jan Skurinski talks us through how their partnership with Clear Channel was established, and the opportunities it brought for their business.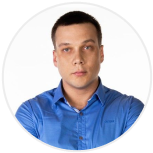 Jan Škurinski
Exclusive Distributor in Estonia
Founder & CEO at KNM EESTI OU
Who are Clear Channel?
Clear Channel (CC) is the world's largest outdoor advertising company. With a diverse portfolio of 450,000 print and digital displays in 31 countries across Asia, Europe, Latin America and North America – they reach millions of people monthly.
"To have HYPERVSN considered for big projects at the local DOOH market, we decided to partner up with the best, which Clear Channel are. Being associated with such a brand provides a meaningful reputation boost," – Jan Škurinski, KNM EESTI.
How KNM EESTI approached them
On the CC Estonia's website it is said that the company is forward thinking and "The appetite for news about what's next, and its value to clients, is constant. We don't just talk about what's next; we want to be what's next."
"This is how we knew HYPERVSN would be just the solution they need and started framing the pitch accordingly," – Jan says.
The negotiation on the partnership started one year ago, the major goal was to prove the HYPERVSN product really worked and could enhance the metrics of the customers' choice.
KNM EESTI did a live demo and demonstrated various use cases including both international and local ones. CC were amazed with the technology right away. They called it a door opener, the main driver to win new customers and expand the current network.
Also, when pitching KNM EESTI did not set out to compete with LED displays to avoid complicating the decision for them and creating unnecessary competition – CC possess a huge network of those.
Instead, they positioned the HYPERVSN technology as an extension of their marketing efforts. The two media can work symbiotically: whatever is shown on an LED display will be projected on HYPERVSN devices. Also, HYPERVSN can be placed wherever an LED display can not fit.
To get the ball rolling, KNM EESTI did pilot projects with them and advised that the other HYPERVSN partners try doing the same. Such tests enabled them to explore what areas of CC's business they could improve and mitigate the installation risks for further projects.
Project examples
HYPERVSN x KNM EESTI x Clear Channel – pillar project
The first pilot project between KNM EESTI and Clear Channel was the placement of HYPERVSN Wall 8 inside the outdoor round pillar; 900 RPM was on and the 3D content was of max brightness to stand out in the daylight. Devices ran on batteries at daytime and switched to grid power at night for the batteries to charge.
The goal was to create a fully automated system without any margin of error, therefore the battery system was also fitted with 4G remote control: it allowed for monitoring the battery life, temperature and setting a specific time for the wall to turn on and off. In case of trouble, the system sent an instant notification.
"The pillar project was part of a bigger campaign that ran on the radio, TV, etc. The goal was to prove that 3D holographic visuals can be used effectively as an outdoor solution. We got amazing feedback from different agencies and the next step is to furthermore improve the concept and place pillars in 5 more locations," – Jan.
Also, as a test, KNM EESTI installed HYPERVSN at Rimi, one of the CC's supermarket networks.
HYPERVSN x KNM EESTI x Clear Channel x Rimi x Radler
It was more of an experiment installation to finalise the box size and figure out what the best in-store placement spot was. They reinstalled the holographic devices there three times to achieve the best result relying on the data collected with the glasses with cameras capturing where store visitors looked. That was done in collaboration with the University of Tartu.
Current status & plans
Jan continues; "As mentioned, we have been in communication with CC for a year and after lengthy planning and pilot projects we decided to partner up. Today they are the official advertising partner for KNM EESTI and HYPERVSN is now in their portfolio as 3D DIGITAL HOLOGRAMS. They are operators of all our networks which consist of 3 hypermarket chains, malls, bus stations etc. – 115 locations in total."
The next project will include HYPERVSN Wall 24, installed outdoors for 7 continuous months – more details are coming.
Here are 3 reasons why seeking such a partnership with CC or a similar agency might be of strategic importance to the international network of HYPERVSN Resellers:
1 – Resources & Expertise
Clear Channel has years of expertise on where and which digital signage solution works best.
They have a wide network of existing clients for whom they are the ultimate go-to points when looking for digital signage solutions.
CC also are huge fans of informed decisions, therefore, proactively implement data collection into their projects.
2 – Business expansion
"Partnering up with CC was about scaling effectively for our Estonian Reseller KNM EESTI. The pillar project provided them with the important expertise of how to get HYPERVSN holographic devices outdoors safely. It not only helped to win CC as such and got the devices into a wide display network established already, but also expanded the scope of projects they can now handle overall," – Ales Jurabayev, Regional Director for Estonia.
For CC, in return, getting HYPERVSN holographic technology into their portfolio enabled them to attract more clients who are looking for something innovative and new, especially in the cases where other solutions from their portfolio could simply not fit.
3 – Cross-promotion
Once the partnership was established, CC added the HYPERVSN holographic displays and the local use case examples to their product portfolio on the website. Their PR team also published the press release, which ensured there was additional local interest to the HYPERVSN 3D holographic technology.
There is clear interest from CC for interactive features: leap motion, personalised advertising (the kind of functionality Brimit tested here), face recognition etc., which will easily open the doors for more cooperation opportunities for both companies in the future.
Join our mailing list to keep up with the latest HYPERVSN news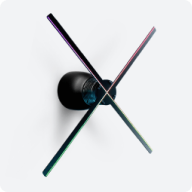 HYPERVSN 3D Catalog
USD 1,200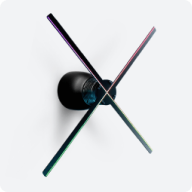 HYPERVSN 3D Catalog
USD 1,200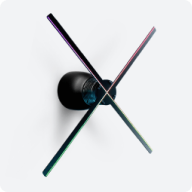 HYPERVSN 3D Catalog
USD 1,200