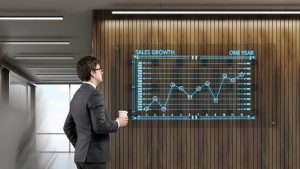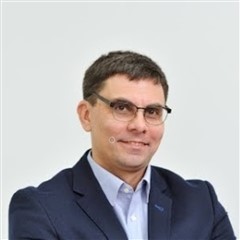 Dmitry Shatkov
Content Manager
HYPERVSN Holographic Industry Solutions – FAQ
16 July 2020 • 4 min read
Got a question about our holographic solutions? We're here to answer – in this blog post we will cover all the main questions, from customization to demo requests. If you don't see your question here, just drop us a line here.
Contents
What are HYPERVSN Solutions?
These are our products and services put together to solve a specific business problem and bring maximum profit (or save maximum resources). It is a fully integrated digital solution, complete with hardware, software, and 3D content, and it is already customized to suit the needs of your industry.
What industries do your solutions cover?
On our website we now cover the following solutions:
HYPERVSN holographic solution can be applied in any industry, so if you want to communicate with your audience effectively using our displays and don't see your industry on the list, just contact us here.
Can the solutions be customized?
Yes! A personalized approach is among our core values – so you can customize almost everything, from hardware to SDK integrations:
Hardware – You can pick HYPERVSN Solo in one of two sizes or HYPERVSN Wall of any number of devices for a larger visual.
Software – basic CMS or Cloud Pro for full control.
Content – here the opportunities are truly endless, from your product or logo to the complex story.
SDK integrations & interactivity options – we can offer you a solution with an integrated camera, gesture control, face recognition if needed.
Accessories – you can choose mounting and protective accessories from our range to complement your needs.
Most importantly – we will advise on the best package for you depending on the needs, goals, and budget of your business.
Are your solutions to buy only?
No, most of our solutions are also available for rent – both short term and long term.
How can I create content for the device?
You can create content yourself using our user-friendly 3D Studio tool, pick up from pre-made animations in our Media Library, or order an animation of any complexity from our in-house Design Lab team. Learn more about content creation here.
Where can I check out your cases & client stories?
Here are some of our favorite cases with brands like Nike, CocaCola, Audi, Louis Vuitton, Nestle, and many others. If you want to get real-life cases of a particular application or industry, just drop us a line here – we will be glad to share more.
What are the benefits of HYPERVSN technology?
Increased chances of a message being seen​: 2x likely than 2D video or messages​ and 4.5x likely than printed ads​.
Higher emotional engagement​: 40% longer viewing and engagement time than 2D digital ads​ and 60% longer viewing and engagement time that printed ads​.
Improved information perception: +19% of information perception based on multiple case studies
Sales increase: up to 45% based on multiple case studies
Can I schedule a demo?
Yes, we will be happy to schedule a demo call with you to tell you more, answer all your questions and find you a perfect solution based on your unique needs. To schedule a call, please fill in this form – talk to you soon 🙂
Join our mailing list to keep up with the latest HYPERVSN news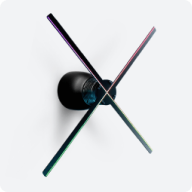 HYPERVSN 3D Catalog
USD 1,200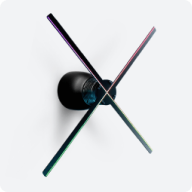 HYPERVSN 3D Catalog
USD 1,200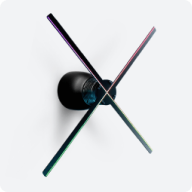 HYPERVSN 3D Catalog
USD 1,200