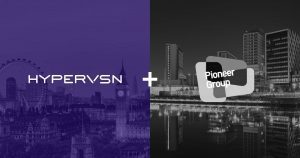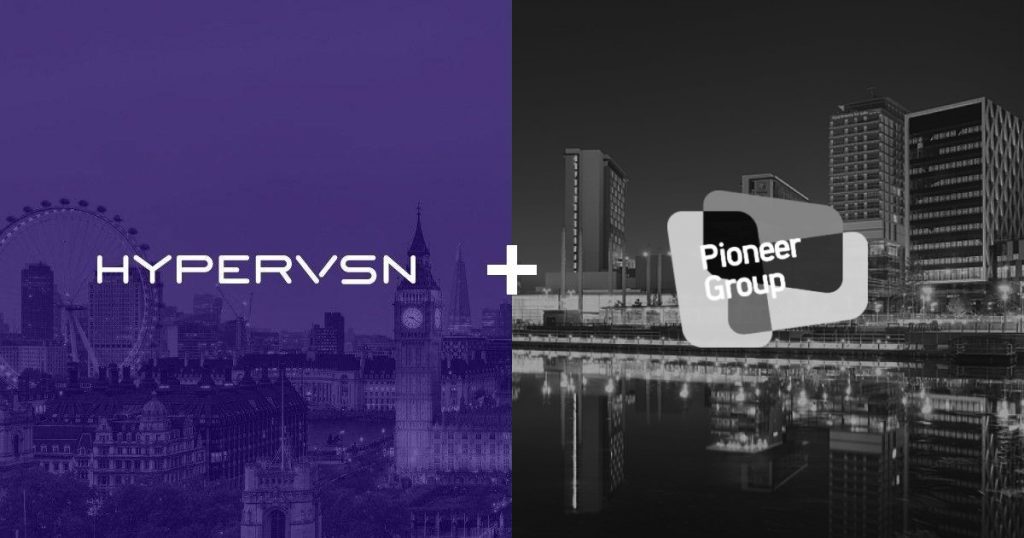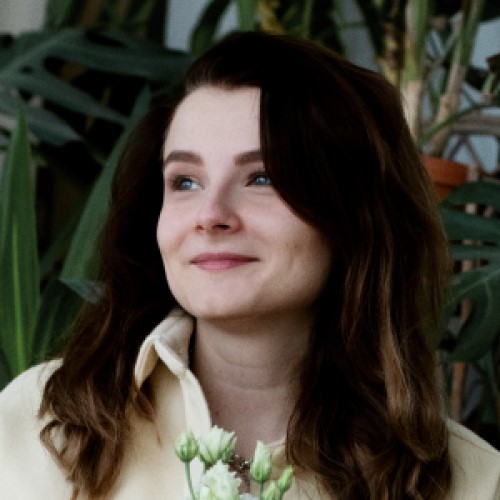 Viktoryia Vlasava
Marketing Manager
Pioneer Group Adds the Visual Impact of HYPERVSN's High-definition 3D Holographic Displays to its Portfolio of Solutions
08 September 2021 • 4 min read
Reading, UK – Pioneer Group announced their new partnership with HYPERVSN.
Pioneer Group, a leading supplier of Audiovisual equipment into retail, corporate, hospitality, stadia and venue market, have signed a partnership with HYPERVSN.
HYPERVSN is an LED-based technology that utilises fan-like structures to project 3D holographic imagery. HYPERVSN units create the impression that the content is floating in mid-air, achieving a high-definition holographic effect. Because they rely on LED technology, HYPERVSN is visually compelling and lightweight, energy-efficient, and flexible.
HYPERVSN's futuristic hologram effect captures people's attention, making it the perfect tool for retailers to attract customers. Brands like Nike and Adidas have already incorporated 3D visuals into their marketing campaigns thanks to the high-definition quality of the devices that allows for highly detailed recreations of products, making HYPERVSN especially useful for product launches and capturing audience's attention.
"HYPERVSN is an exciting addition to the world of AV technology". Commented Mark Childerhouse, Sales Director of Pioneer Group.
"Pioneer Group are an ideal strategic partner for HYPERVSN; they are experts in retail installations and have an established client base thanks to their knowledge and offering that HYPERVSN can tap into. We are chuffed to have them on board and look forward to watching this partnership grow". Stated Chris Smith, UK Sales Director HYPERVSN.
About Pioneer Group: Experts in digital transformation since 2011, we've been taking a connected approach to AV solutions, electrical contracting and network infrastructure across stadia, hospitality, retail, public sector and corporate settings for nine years.
Grown out of a drive for innovation and a determination to defeat obstacles, group Directors Paul Childerhouse and Chris Appleyard joined forces to deliver the seamless integration of digital, electrical and IT solutions to transform locations worldwide.
Our client list is vast and includes household names and blue-chip enterprises, and public sector organisations, including the MOD. We are proud to work with world-famous sports clubs, installing and managing solutions for some of the UK's largest stadiums, as well as internationally renowned restaurant chains and stores. Our specialism in corporate communications and meeting room design has led to our accreditation as Google Partner and official re-seller of their Hangouts-Meet video collaboration hardware.
With offices in both Reading and Stockport, we extend our services to every corner of the globe. For more information, visit Pioneer Group at www.pioneergroup.co.uk, follow them on Twitter (@pioneergroup_AV).
About HYPERVSN: HYPERVSN is the award-winning British company responsible for developing the disruptive Integrated 3D Holographic Display System that provides an immersive experience for viewers.
Since its official release in 2017, HYPERVSN has been named among 10 best technologies by Yahoo!, USA Today & Inc Magazine. Backed by Mark Cuban and Richard Branson, it has been used by over 25% of Fortune 500 companies in 90+ countries.
The proprietary HYPERVSN hardware works in conjunction with their software / content ecosystem to provide customers with an integrated business solution. HYPERVSN holographic displays are perfect for digital signage campaigns, holographic display billboards, digital out-of-home media, activation events, corporate receptions areas and 3D point of sale displays.
HYPERVSN PR & Marketing Contact:
Darya Krakovyak
[email protected]
Pioneer Group PR & Marketing Contact:
Vicki Goodlock
[email protected]
Join our mailing list to keep up with the latest HYPERVSN news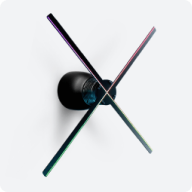 HYPERVSN 3D Catalog
USD 1,200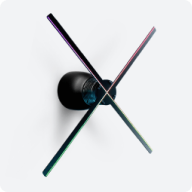 HYPERVSN 3D Catalog
USD 1,200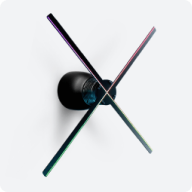 HYPERVSN 3D Catalog
USD 1,200