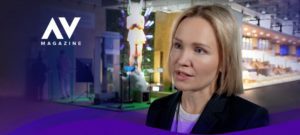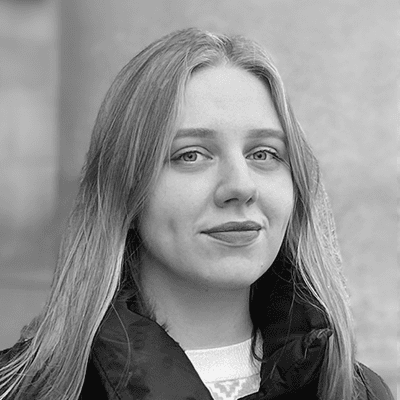 Anastasia Ankudinova
Junior Marketing Specialist
HYPERVSN's Ala Dziamidava Discusses Reviving Retail with Interactive Digital Customer Experiences
01 March 2023 • 5 min read
The world's largest AV and System Integration exhibition Integrated Systems Europe (ISE) 2023, was covered by renowned AV Magazine professionals and the HYPERVSN booth did not go unnoticed. In an interview for a major industry outlet, HYPERVSN COO Ala Dziamidava shared her perspective on the evolving retail customer's desires and the positioning of HYPERVSN in today's world of all-things-immersive-and-metaverse.
Outlining interactivity as one of the key means to create unforgettable personalised shopping experiences, Ms Dziamidava shared: "[Based on the community feedback and market research,] what we figured out, [is that] people [don't just] love seeing objects in 3D, but also interacting with them. This is how we define ourselves as 'Digital Signage 2.0'," she said, pointing out that consumers' retail habits have parcelled between the online and offline spaces over the past few years. "[As Gen Z comes on stream, new forms of retail experiences have emerged.] Phygital is the technology that bridges these two worlds, the online and offline, giving that unique experience to customers where they have blended journeys throughout the brand story."
The past few years have actually seen a significant shift in how customers engage with brands. Apparently, the retail industry has seen a major transformation in the way consumers behave, shop, and interact with products. To keep pace with these changes, phygital technology allows companies to get the best of both online and offline experiences to better satisfy their customers. HYPERVSN SmartV solutions help brands connect the two worlds by using the power of interactivity to effectively address their business needs in today's fiercely competitive environments. Check out HYPERVSN's Phygital solutions here.
Built with a full deck of multiple external triggers including Voice, Camera and gesture controls, HYPERVSN SmartV platform fits into more than 42 verticals and industries, said Ms Dziamidava. From Retail, Education, Banking to Entertainment and more, HYPERVSN excels at tailoring holographic technology to a host of unique applications. Used as innovative window display, 3D real-time product configurator, or even as a Holographic in-store Assistant, HYPERVSN solutions upgrade brands' offline story to bring it to the most innovative levels.
AV Magazine is the free e-magazine & pro AV market guide that features all the latest audio-visual news with a focus on AV equipment & solutions for industry professionals. Since 1972 the AV brand has been delivering authoritative content with integrity that will strategically transform businesses, and address the issues that shape this innovative industry. With more than 50 years of publishing, digital and events experience, the AV portfolio offers innovative platforms for the global AV community to connect on.
If you want to learn more about HYPERVSN holographic solutions and how they can help you win customers' attention, drop an email at [email protected].
Editing by Maryia Malchun, Marketing Manager at HYPERVSN.
Join our mailing list to keep up with the latest HYPERVSN news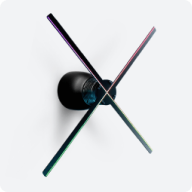 HYPERVSN 3D Catalog
USD 1,200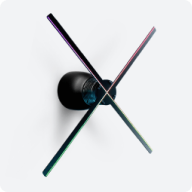 HYPERVSN 3D Catalog
USD 1,200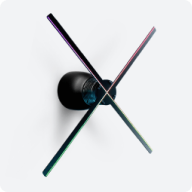 HYPERVSN 3D Catalog
USD 1,200