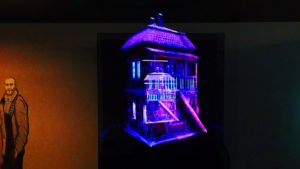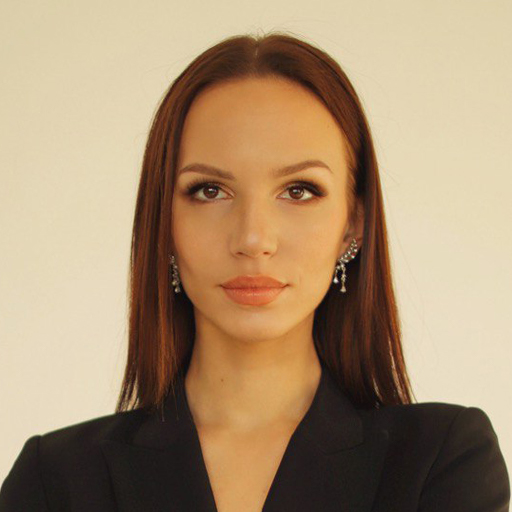 Maryia Malchun
Marketing Manager
Muzeum Śląskie Revolutionises the Visitor Experience with HYPERVSN
25 January 2023 • 7 min read
With the continual innovations technology brings to the world, it's only a matter of time before society accepts, embraces and pushes forward the use of such creative solutions. 3D holographic visuals are just such an innovation, and are slowly becoming more and more prevalent and desired by the public, allowing companies to truly flex their creativity and take their visual marketing to the next level.
Our Polish partner, F1 IT Technology, recognised this and got to thinking how they could bring this incredible 21st-century experience to their region.
Collaborating with the Muzeum Śląskie w Katowicach Poland, where the focus is on showcasing the art and culture of Silesia, from its historical mining past and influence on the region's industrial period, to showcasing modern contemporary local artists, together with F1 IT they worked together to find new ways to reinvigorate the exhibits, and encourage more visitors to the site. And the way they did this, was to utilise HYPERVSN solutions, specifically HYPERVSN Wall, to get them onboard the new wave of digitisation sweeping the globe.
With the partner having rendered their own amazing 3D photo-scans on HYPERVSN 3D Studio (which is particularly illustrative of HYPERVSN's all-in-one system being totally packed with features), they recreated missing or damaged museum artefacts including sculptures of Madonna and Child and St Dominik, amongst other famous Silesian pieces from their collection. Providing visitors with beautifully rendered 21st-century experiences with historical items, it was a huge success with a total of 9 Wall units being installed around the museum's premises.
Sergei Makhno, F1 IT Technology's project lead with the museum said 'Not only was this an incredible opportunity to bring innovation to the museum, but it was also important for us to be able to spark interest and wonder over some of our region's most prized museum artefacts. Bringing 3D technology into such a respected part of culture was a challenge, but one that we rose to and definitely succeeded with.'
Turning the museum visitor experience on its head was key in enrapturing people, encouraging them to visit from miles around thanks to the futuristic visuals and large displays dotted around the museum. A success for F1 IT, and a huge step forward for the future of the exhibits at the museum.
Digital 3D technology is incredibly powerful, merging the physical and digital worlds in truly beautiful ways. Whether it's re-imagining a contemporary art piece, or turning old archeological artefacts into interactive visuals, 3D technology's innovative nature will continue to 'stop time' for museum visitors, and give them more ways than ever to engage and interact with their own rich cultural histories, and others all over the world.
If you want to learn more about HYPERVSN holographic technology and how it can benefit your business, drop an email at [email protected].
Join our mailing list to keep up with the latest HYPERVSN news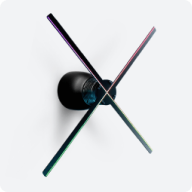 HYPERVSN 3D Catalog
USD 1,200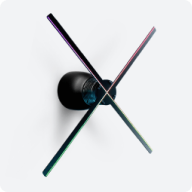 HYPERVSN 3D Catalog
USD 1,200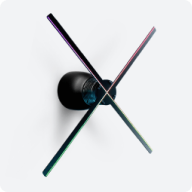 HYPERVSN 3D Catalog
USD 1,200