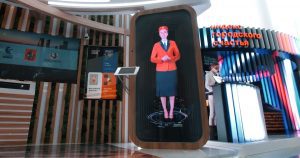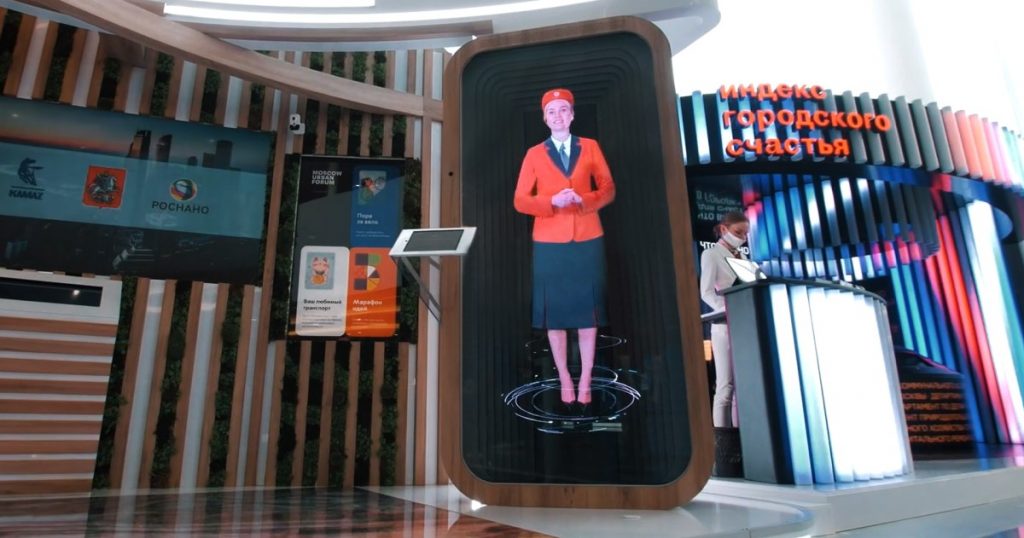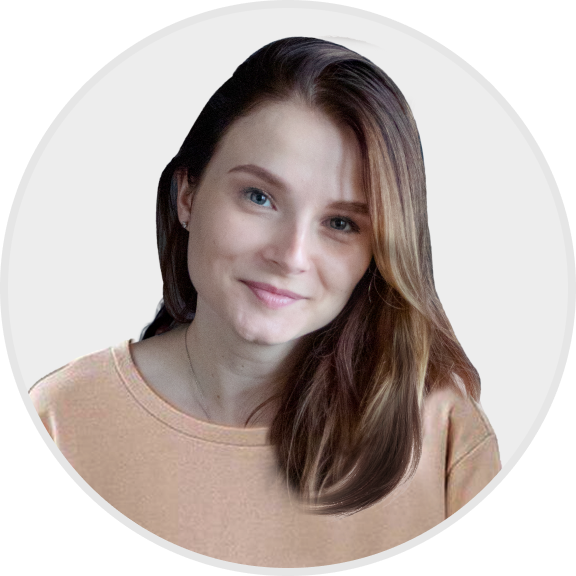 Viktoryia Vlasava
Marketing Manager
HYPERVSN x Be Atipik Bring the Holographic Assistant to the Moscow Metro
18 November 2021 • 7 min read
Every day more than 120 million people around the world commute by subway. Who thought that this commute can be fun and informative at the same time? Our partner created a special holographic assistant to interact with passengers, and inform them on how to get to the subway station they need.
With people getting used to seeing 2D adverts and being helped by virtual assistants, it's important to surprise them with innovations and deliver personalized human-like customer experiences. To prove this point, we talked with our insightful partner, Be Atipik, and asked them to share their experience creating a top-notch holographic assistant.
Be Atipik has always been focused on bringing innovation to various industries, and using HYPERVSN holographic technology is one of the key tactics they use to create a successful & innovative brand image.
Tell us more about this case
We'd been working on creating this installation for quite some time before presenting it to the world. We created a holographic person visual of a subway worker that can answer any commute-related questions, and like all virtual assistants, our holographic assistant was given a name; it's Alexandra.
In addition to HYPERVSN Holographic Human, we also installed a tablet which the passengers can use to interact with our assistant. The tablet has an easy to use menu loaded with questions, and there is also the capability for people to type in their own queries or use their voice.
The final goal was to create an autonomous holographic virtual assistant that can interact with passengers without any human intervention in a public space, considering the pandemic. By creating such a project, we wanted to not only introduce innovations to the public subway station for the passengers, but also ease the workload and effectively help the subway workers by minimizing their interactions with people, which becomes all the more important in the midst of the pandemic.
The first step of our project was to showcase this holographic assistant at the tenth Moscow Urban Forum. Moscow Urban Forum is the largest urban event in the city; it's a platform where all the major urban developments are shown and the latest international urban trends are discussed. To get there, you need to not only apply, but you must also pass through the selection process. If you are successfully approved, that's a recognition of your project's quality.
Thankfully, our installation was among the other major achievements presented at the Moscow Transport stand. As a result, visitors to the Moscow Transport stand were able to communicate with the holographic assistant Alexandra, who greeted everyone by name, and talked about the services of the Moscow transport complex.
As a camera was installed at the stand, we were able to track the visitors' emotional responses and see what their first reaction to seeing a holographic virtual assistant was. From what we've seen, people were amazed and intrigued by the opportunity to interact with such innovative technology. After they saw this tech in action and it proved it was working well, to say that they were astonished is like saying nothing at all. They were hugely interested in this installation, and were also keen to learn more about it.
What are your plans for the future?
We are planning to implement a pilot project in one of the Moscow subway stations. Once we have the results of this pilot (which we hope everyone will love!), we plan to then roll out holographic assistants across various subway stations.
And we have exciting future plans ahead of us, as we also want to distribute such projects across various commercial spaces with high customer flow like banks, post offices, etc.
One of the takeaways of this project for us was the fact that there needs to be as much pre-recorded footage as possible, and it makes sense to double and triple check that before setting it all up. As for afterwards, it might be a challenge to add more content, when some of the information may change.
So we'll see what the future holds for us, but our goal is to introduce this visual innovation to various industries. Stay tuned!
We, from our side at HYPERVSN, always strive to make our solutions as perfect as possible, that's why we are launching constant updates that make your 3D visuals look even more stunning. It's just another great reason why you should update your HYPERVSN devices regularly with the latest versions, or reach out to our Tech Support Team who will be happy to assist you at any stage of your installation.
Join our mailing list to keep up with the latest HYPERVSN news
Download cheat sheet call to action here
Vel maecenas venenatis pulvinar ipsum vitae.
4 Item in cart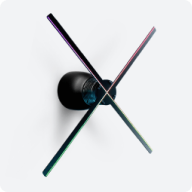 HYPERVSN 3D Catalog
USD 1,200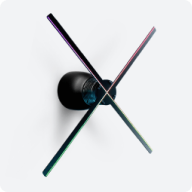 HYPERVSN 3D Catalog
USD 1,200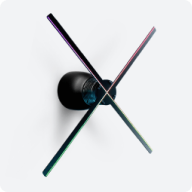 HYPERVSN 3D Catalog
USD 1,200