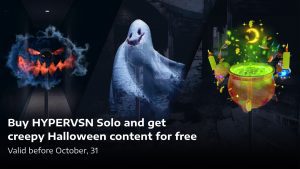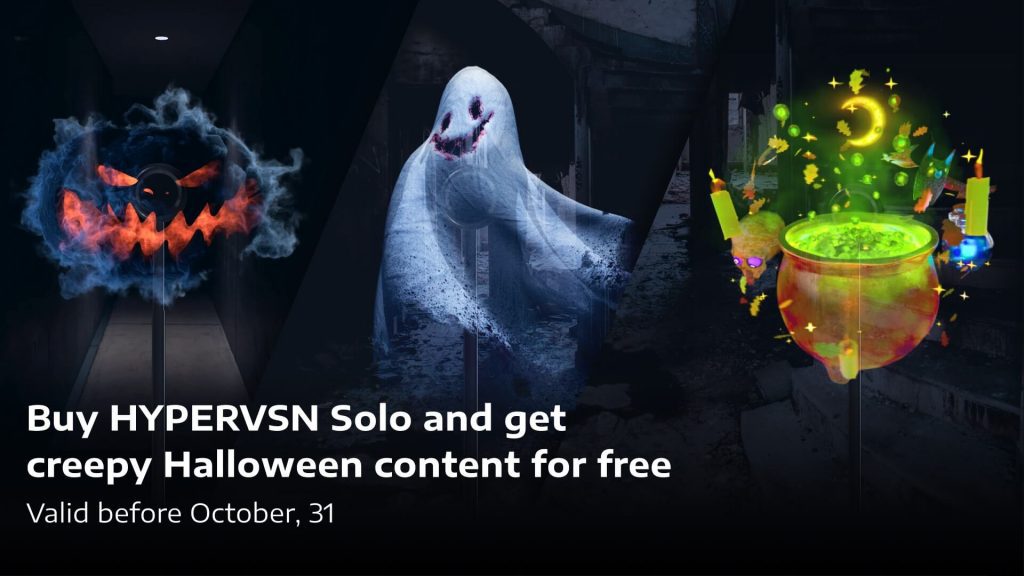 Transform your Halloween Displays with Spooktacular Holograms
30 September 2020 • 5 min read
Boo! The scariest day of the year is nearly here, which means it's time to start preparing your Halloween decorations. The Halloween holiday is celebrated across the world on the October 31st. (This year it falls on a Saturday). It's a time to dress up, carve pumpkins, hand out candy and bring your spookiest thoughts to life. But the tradition is much older than you might think.
In fact, the Halloween that we have all come to know and love actually started over 2000 years ago.
How did it all begin?
According to the Encyclopaedia Britannica, Halloween originated from the festival of Samhain, a Celtic celebration that began at sunset on October 31 in ancient Ireland. The festival marked the end of the harvest season and the beginning of Winter – the darker half of the year. It was believed that during this time, the spirits of those who had passed on could come back home. People would light bonfires to warn off unwanted spirits and wear masks so that they could not be recognized or haunted.
The bigger the boo; the bigger the business
Halloween may have begun as a spiritual event, but today Halloween is a big business. The commercialization of the holiday's festivities began in the United States in the early 20th century. The National Retail Federation now estimates that consumers will spend up to $8 billion on Halloween props, decorations and costumes in 2020 alone – making it one of the most profitable holidays on the planet.
Yes, we did say $8 billion!
The most exciting part of the whole holiday has to be the scary Halloween decorations. Traditionally, the decorations and Halloween window displays have consisted of skeletons hanging in entrances, cotton cobwebs covering houses, upside-down paper bats in every room and of course, the classic Halloween jack-o'-lantern. And while all of these Halloween displays are all-time favorites, you're going to need to go the extra mile if you want to really stop and shock your visitors this year. A pumpkin sitting on a shelf with "Happy Halloween" carved into it is simply not good enough anymore.
People want to see the unexpected. (What could be more unexpected than Halloween decorations floating in the air?) They want to feel the fright and remember the fun. They want to be able to tell their friends about what they have encountered and share their scares with the world. So, what will you be doing to get heart racing with your creepy Halloween decorations this holiday?
Say goodbye to witch hats and hello haunted holograms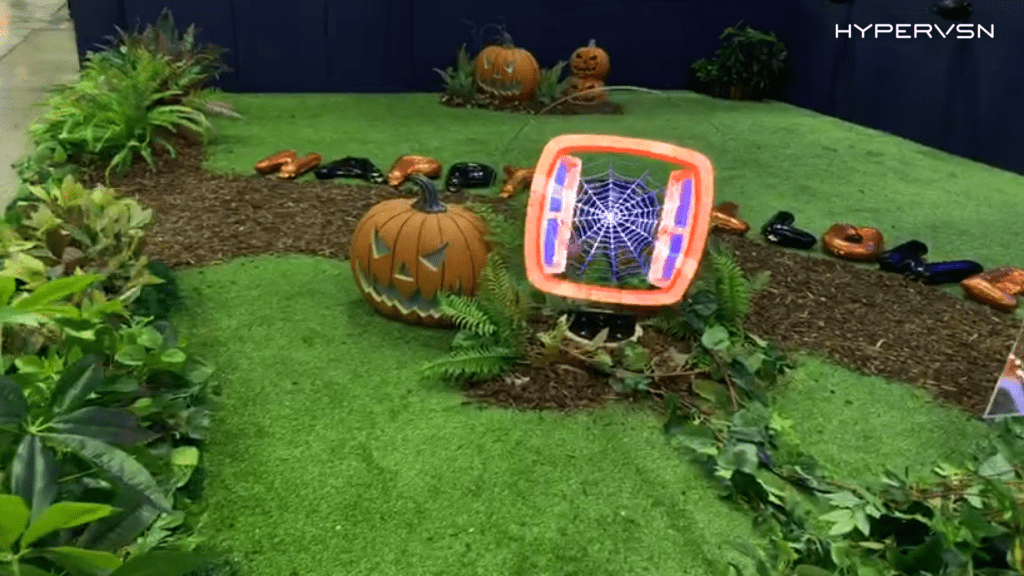 Spook up your space in 3D
The holidays are a great chance to connect with customers on more personal level. And Halloween is one of those holidays that bring out the best in marketing. It's an opportunity for you attract more visitors and get additional shoppers through your doors. But if you're worried about trying to stand out against some of the biggest displays on the block, or compete against businesses that spend thousands on their indoor Halloween decorations, then think again. We have the perfect solution for you. Introducing the HYPERVSN Halloween Special.
HYPERVSN is a world-class holographic device that allows you to display 3D images that appear to be floating in mid-air. In the true spooky spirit of Halloween, we have created wicked eye-catching content that will leave your audiences talking about your display long after the Halloween season has ended:
Halloween Cauldron
Every child, and even an adult, although he or she does not admit it, would like to pay a short visit to a real witch and become an eyewitness of how a magic potion is created. HYPERVSN helps you to nearly believe that you can smell that hardly perceptible, but no less disgusting smell of witch's brew.
Scary jack-o'-lantern
Put a new spin on a Halloween classic with our scary jack-o'-lantern animation. Now you can bring the heat to Halloween by showing audiences a fiery animated Halloween prop they have never seen before. See the content here:
Spooky Halloween ghost
Do you believe in ghosts? Maybe we should ask you again after you've seen our brand-new ghost decoration animation, because seeing really is believing:
Dare to scare with HYPERVSN
How do holograms give you the edge?
Life-like visuals not only scare your visitors, but completely mesmerize them.
Cutting-edge holographic technology keeps audiences coming back to see more.
Classy Halloween decorations in 3D bring a modern element to the usual festivities.
Breathtaking content allow your audiences imaginations to run wild.
Hair-raising displays hovering in mid-air boost the spooky atmosphere – increasing audience engagement.
Holograms show creativity, innovation and a pioneering approach for your brand.
Halloween is not just a holiday for people to dress up in costumes, buy Halloween house decorations and go trick-or-treating. It's a fantastic opportunity for businesses to engage with their audiences, boost their sales and increase their brand loyalty. Some of the biggest names in the business including McDonalds, M&Ms, Uber, LG and Burger King have been leveraging the Halloween holiday for years, keeping their brands top-of-mind just before the Christmas break. Now, thanks to HYPERVSN, you don't need to spend a fortune to do the same and get everyone in the spooky spirit.
It's time to get creepy. Learn more about the offer here.
Happy haunting!
Join our mailing list to keep up with the latest HYPERVSN news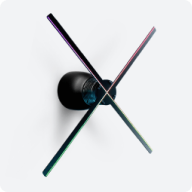 HYPERVSN 3D Catalog
USD 1,200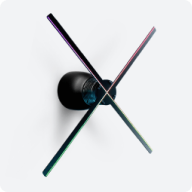 HYPERVSN 3D Catalog
USD 1,200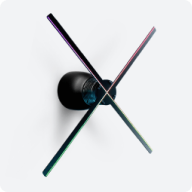 HYPERVSN 3D Catalog
USD 1,200