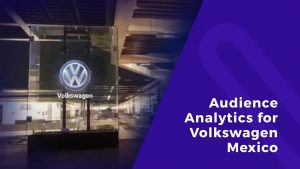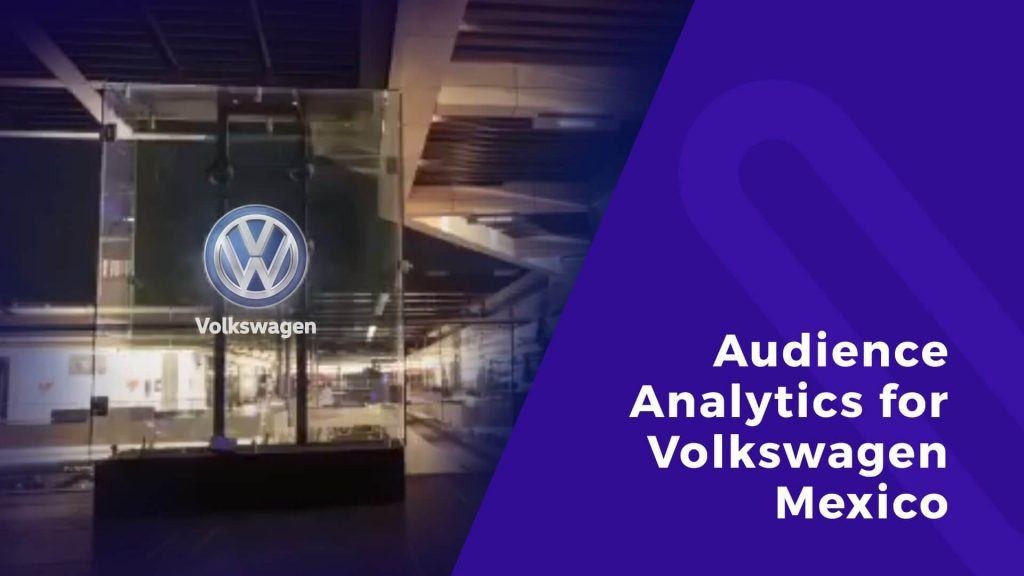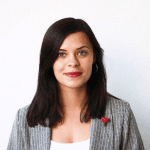 Darya Krakovyak
Communications & Events
The Importance of Audience Analytics for Offline Businesses
15 December 2020 • 6 min read
'Data-driven' has become an industry buzz-word in the past few years. Companies want to have all things data-driven: approach, decision-making, marketing, etc. However laborious and time-consuming, it does make sense though, as it allows for better professional decision-making and higher profits.
We at HYPERVSN love data too, and aim to provide our clients with usable and informative data to demonstrate the effectiveness of HYPERVSN holographic technology, whenever client NDAs allow. We also encourage our partners to do the same.
In this article, we will look specifically at audience analytics. For this we've talked with Miguel Angel from Smart Deets, who managed the audience analytics during the promotional campaign our partner Parko did for Volkswagen Mexico.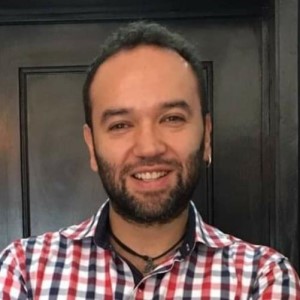 Miguel Angel
​​AI Facial Detection tech and platform
Co-founder & CEO at Smart Deets
Tell us briefly about your company
We are a Mexican startup, specialising in market research analysis and audience analytics, with real time AI Facial Detection tech and platform.
Our technology detects people in the physical world, and with our algorithms, transforms them into data rendering the individual completely anonymous, and then stores the data in our secure platform.
Our platform offers users a deep and easy data mining tool, so clients can visualize data directly on our platform. Clients may also export CSV files and PDFs if they need to.
We use facial detection, NOT recognition; consumer privacy is something we take incredibly seriously.
When did you discover HYPERVSN for the first time?
That was during the campaign our customer Parko did for Volkswagen Mexico at their local shopping mall. They installed the HYPERVSN Wall for one month there to celebrate the 50-year brand anniversary of Volkswagen and Jetta GLI. The goal of using HYPERVSN technology was to help increase the customer engagement, attract local media attention and track the audience reactions and demographics.
What was your first impression of HYPERVSN?
We absolutely loved your devices and tech; we saw HYPERVSN as a new proposal in the Advertising & Digital Signage industries. We have been waiting for so long to see industry tech like this, we are happy the moment has finally come and the technology is available in Mexico!
What was the experience of working with the devices? Were there any execution / installation challenges you encountered?
Not really, both technologies are really easy to use. We would love to develop something together; one of our goals is to automate 3D content we display on the HYPERVSN devices with the audience we are detecting in real time, so we may have several 3D visuals lined up, just waiting for the correct audience to trigger the message.
What types of data can you measure?
Let me provide you with the examples we gathered during the Volkswagen Mexico mall installation:
Number of people : 10,000 people in several malls in Mexico City.
Time people spend looking at the solution : the duration was 13.9 seconds on average for HYPERVSN devices.
Age of the audience : 80% of the audience were between 31 and 60 years old.
Gender of the audience : 59% – men, 41% – women.
Emotions (happy, angry, fear, sad, neutral, surprise, disgust) : 90% of viewers expressed happiness.
I should also highlight that we can detect whether people wear a mask or not.
All the data collected is more than 92% accurate.
Smart Deets' audience analytics for HYPERVSN x Volkswagen Mexico
How exactly is the data gathered?
We have little devices (about the size of a standard smartphone) that connect to a Wi-Fi or 3G mobile network that do all the work. We can also connect them remotely to security cameras (IP devices).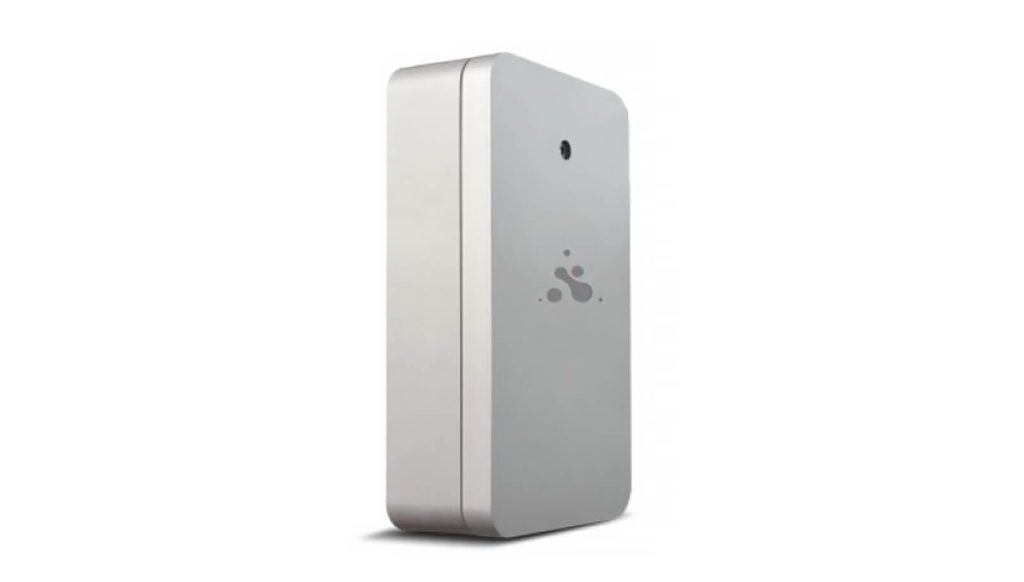 The device Smart Deets use for audience analytics
Tell us more about your CMS platform and what types of analytics users could get there.
In our platform, you can find various combinations of the data mentioned above, as we are able to detect a lot of data in real time. We can make various combinations, hourly, daily, weekly, monthly or yearly. Believe me, this is really valuable, like marketing Gold.
Our platform is divided into 3 main sections:
1. Initial Dashboard
The below example has been 100% customized to HYPERVSN needs.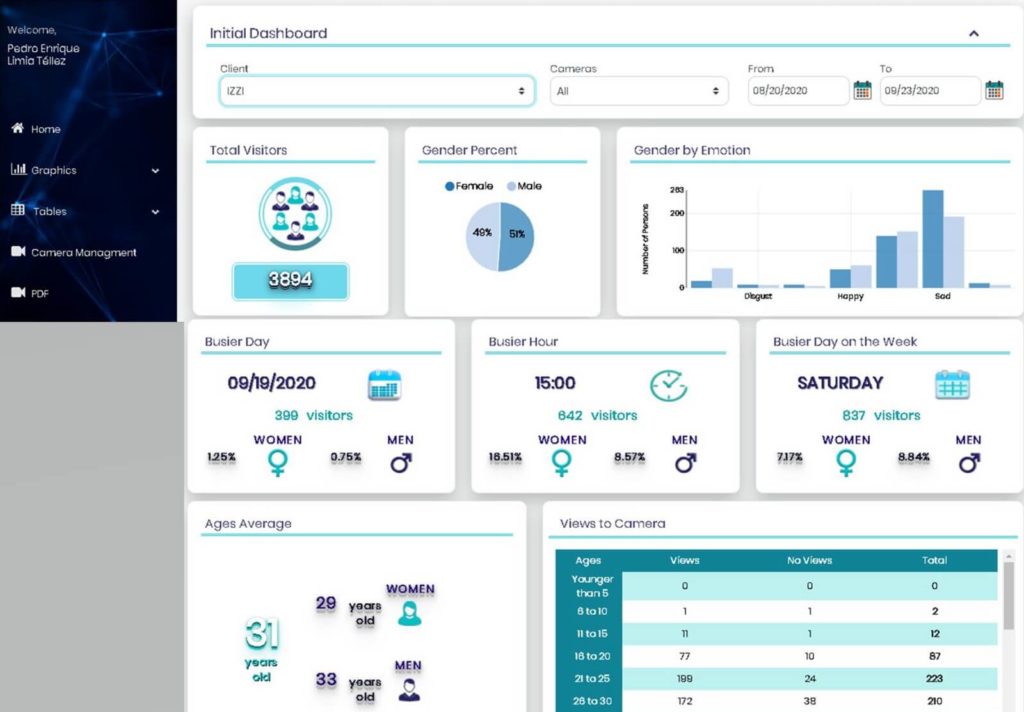 Smart Deets' CMS Platform
2. Charts & Graphics
This section combines more than 60 charts and data visualization options to understand the general user behaviour, emotions, views, genders, dates, ages, and time people spend looking at a HYPERVSN device or any other screen in a more detailed way.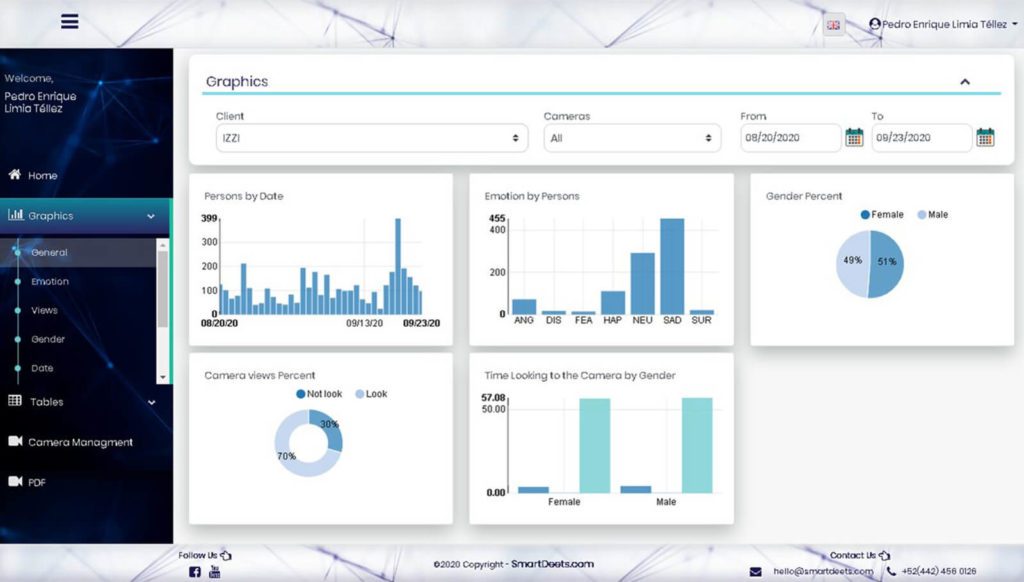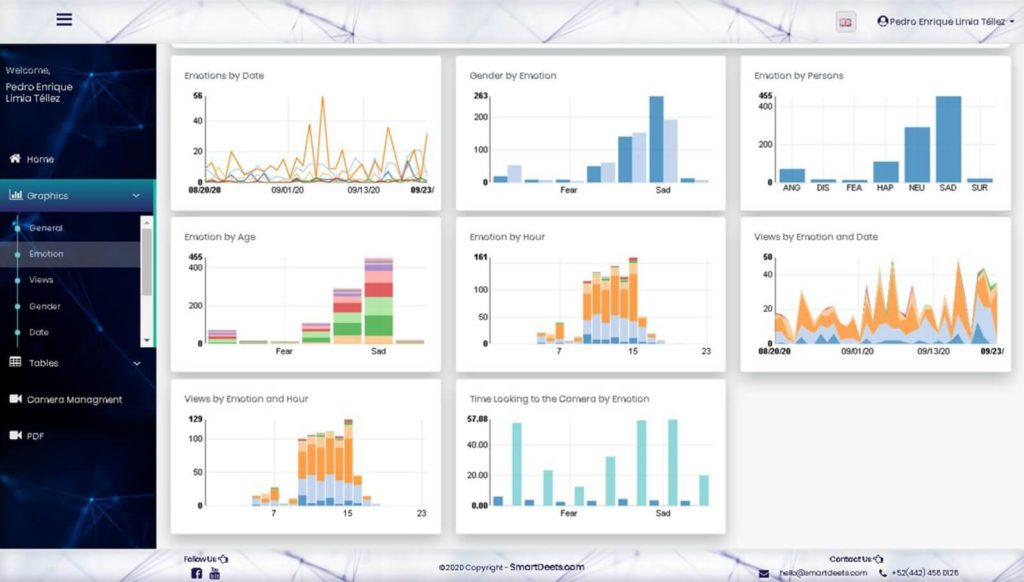 Smart Deets' CMS Platform
3. CSV & Excel tables
This section combines more than 65 CSV and Excel tables, all of which can be exported to CSV as an "Excel file" or an integrated PDF report.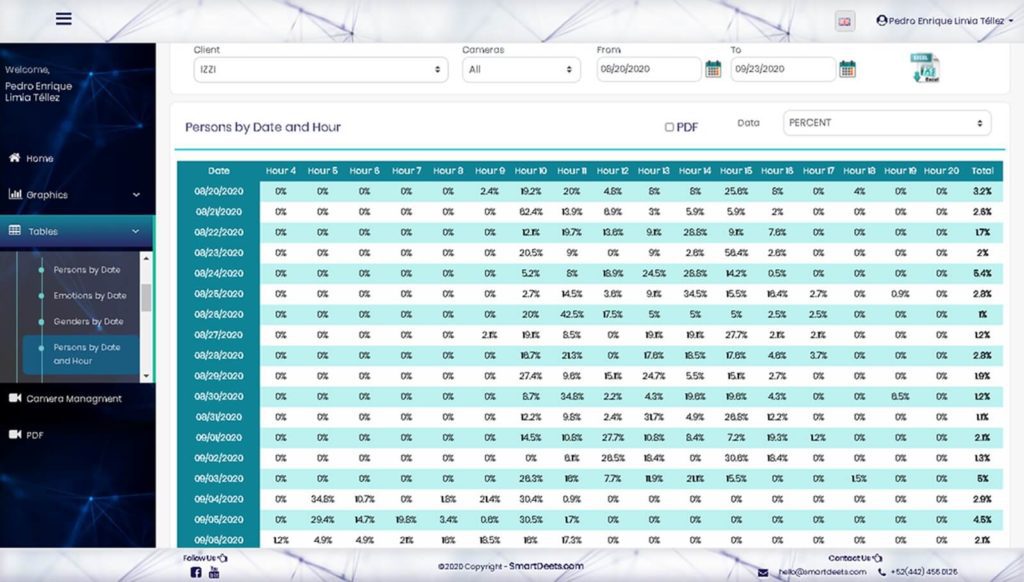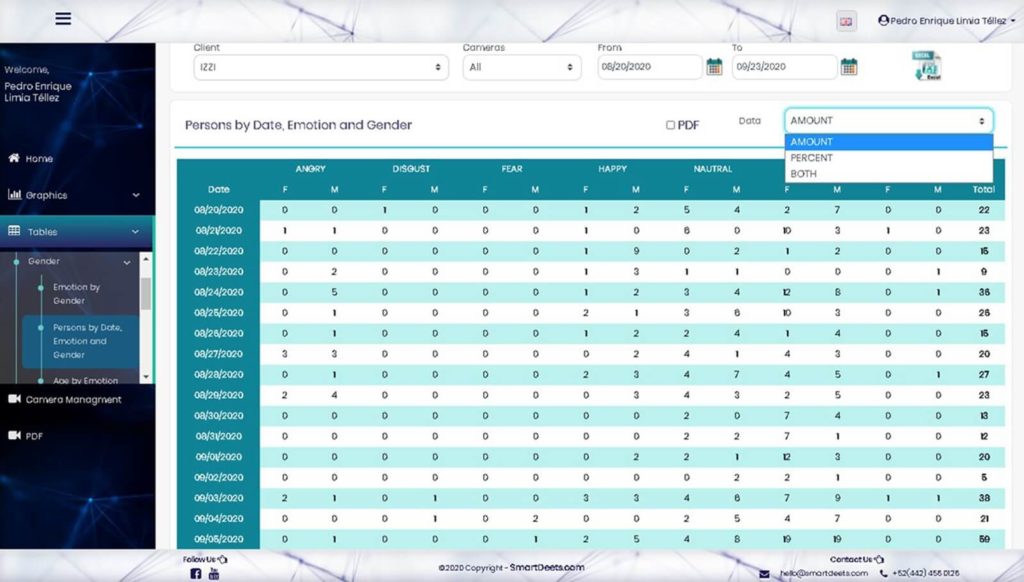 Smart Deets' CMS Platform
What types of business can benefit from the audience analytics services and how?
Every business that provides a product/service face to face, or involves people in a physical space, could benefit from our technology.
Some types of businesses that we have worked with include:
Cinemas or theaters
Retail stores
Malls
Bars & Pubs
Restaurants
With our platform and tech, businesses can understand their customers better, and more interestingly …emotions people feel over time. Smart Deets provides valuable data to achieve professional targets, audience data to align marketing & advertising strategies accordingly.There is something new we are working on; making deep analyses on historical business data to boost present sales. You can find more information and news on our website or one of our following social media pages: Facebook, Instagram and YouTube.
What are some of the biggest brands you have worked with?
Buffalo Wings, Cinépolis, Izzi Telecom, L'Oréal, Volkswagen and Rock & Ribs.
If international companies are interested in your services, do you have offices/partners anywhere other than Mexico? If so, please list them.
We have some tech partners in Europe but all the data analysis happens in México. If any HYPERVSN customers want to use our service, the process is as follows:
We can be reached via email:

[email protected]

/

[email protected]

/ or on WhatsApp: (52) 5510618657.
We can ship the devices to any country (Taxes and other import charges may apply).
Once you receive the device(s), we will provide you with user access, comprehensive installation guidelines and 24/7 online support.
Set up your device with manual or remote assistance.
Access our platform and measure your efforts over time.
HYPERVSN users and partners over the world may consider this special Offer, which is valid till Feb 28, 2021:
AI device $199 (more than 2 years of shelf life).
AI device for 3G stream data $299 (more than 2 years of shelf life).
$69 per month for our full version platform for HYPERVSN partners (Data mining tool, export CSV and PDF tool and more).
Use the following promo code for that: HYPE2021
Happy to work on further projects using these incredible holographic display technologies!
Join our mailing list to keep up with the latest HYPERVSN news
Download cheat sheet call to action here
Vel maecenas venenatis pulvinar ipsum vitae.
4 Item in cart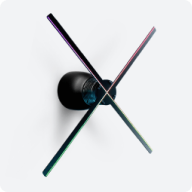 HYPERVSN 3D Catalog
USD 1,200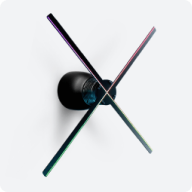 HYPERVSN 3D Catalog
USD 1,200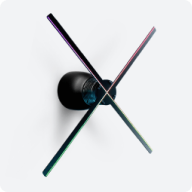 HYPERVSN 3D Catalog
USD 1,200