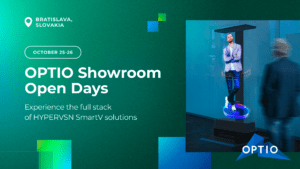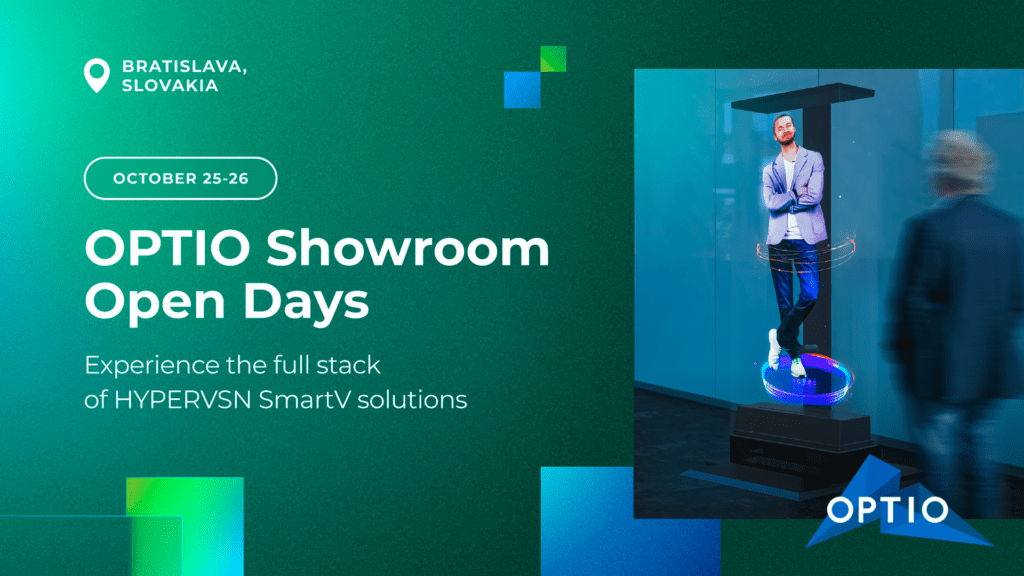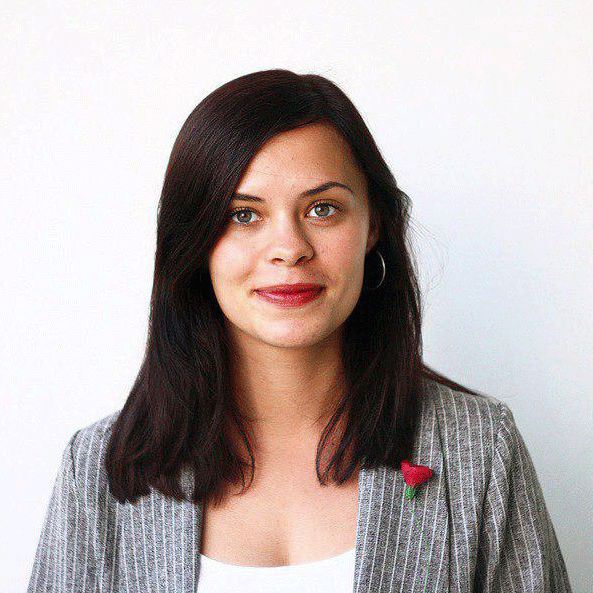 Darya Krakaviak
PR and Event Manager
Slovakian Partner OPTIO, to Host Open Days Featuring HYPERVSN SmartV
19 October 2022 • 5 min read
London, UK – Slovakian partner, OPTIO, is opening up their showroom to the public on the 25-26th October, focusing on innovation, style and showcasing the HYPERVSN SmartV range of solutions.
OPTIO, one of Slovakia's leading AV specialists in Live Streaming, Event Innovation, Stage Design and more, are hosting an Open Day for interested parties and potential clients to allow them to explore and experience the wonder of HYPERVSN technology – seeing is believing.
With the full stack of SmartV solutions, including Digital Avatar, SmartV Wall and even a Holographic Human of HYPERVSN CEO Kiryl Chykeyuk to greet guests, there will be an experienced team of OPTIO staff on site to answer any question you may have, and to demonstrate the emotional power of HYPERVSN.
If you want to join, please register here or send an email to Matej Sulgan at [email protected].
About Optio: One of Slovakia's leading AV specialists, OPTIO creates incredible digital experiences for their clients, across Events, Live Streaming, Video Mapping, Dynamic Projections, and much more. Focused on innovation and technological excellence, they work to show their clients the limitless potential of AV. See more at www.optio.sk.
HYPERVSN PR & Marketing contact:
Alexander Starodetko
[email protected]
Join our mailing list to keep up with the latest HYPERVSN news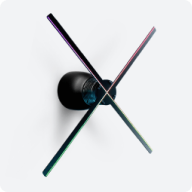 HYPERVSN 3D Catalog
USD 1,200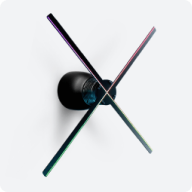 HYPERVSN 3D Catalog
USD 1,200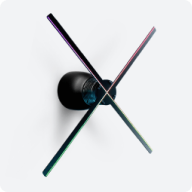 HYPERVSN 3D Catalog
USD 1,200