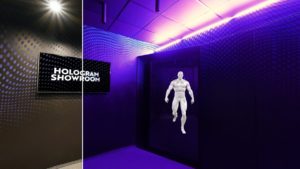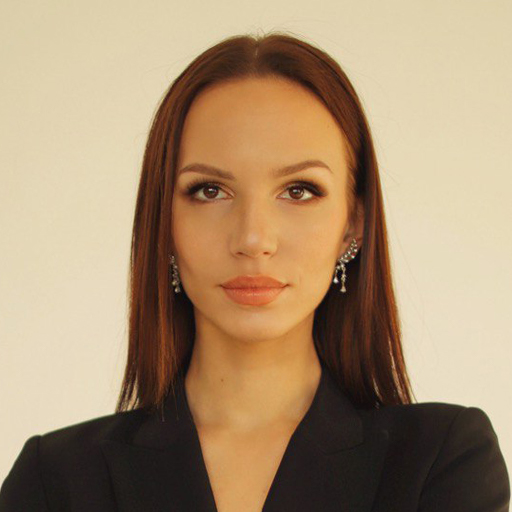 Maryia Malchun
Marketing Manager
Take a Virtual Tour around OPTIO's Holographic Showroom with HYPERVSN
15 May 2023 • 5 min read
London, UK – After the grand opening in October 2022, HYPERVSN's Slovakian partner OPTIO has turned their holographic showroom in Bratislava virtual. Thanks to the 3D web tour function, you can now preview innovative setups and "visit" the showroom from anywhere in the world. Click here to take a tour around it.

There are five HYPERVSN SmartV solutions, which are virtual exhibits, installed in the showroom including HYPERVSN SmartV Solo M & L, HYPERVSN SmartV Holographic Human, HYPERVSN SmartV 3D Modeller, and Digital Desk, which consists of three HYPERVSN SmartV Solo units. All visuals are displayed in stunning quality on OPTIO's website and are available to explore from every angle possible. A clear sign of customer service care, it provides a quick grasp of the mesmerising holographic setups.

However, HYPERVSN solutions are something worth seeing in the flesh, so don't hesitate to schedule your visit with the team if you're in the area. For any related requests, please contact OPTIO's CEO Matej Šulgan at [email protected].
Ales Jurabayev, HYPERVSN's Sales Director for Central & Eastern Europe, commented: "HYPERVSN has more than 170 partners across the globe, and OPTIO has been one of our most appreciated long-time partners, with many wonderful projects implemented together over the last 5 years. From Siemens to Dell, OPTIO has built up a string of huge brands from across the sectors with HYPERVSN solutions, and this is just one amazing result of our partnership, which I believe will continue to thrive! Make sure you explore their showroom both online and offline, and bring an amazing AV experience to your future projects."

About OPTIO: One of Slovakia's leading AV specialists, OPTIO creates incredible digital experiences for their clients, across Events, Live Streaming, Video Mapping, Dynamic Projections, and much more. Focused on innovation and technological excellence, they work to show their clients the limitless potential of AV. See more at www.optio.sk.
If you want to learn more about partnership opportunities provided by HYPERVSN, please drop an email at [email protected].
Join our mailing list to keep up with the latest HYPERVSN news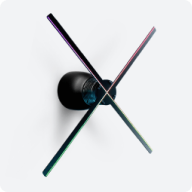 HYPERVSN 3D Catalog
USD 1,200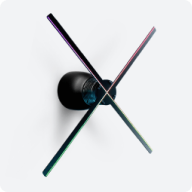 HYPERVSN 3D Catalog
USD 1,200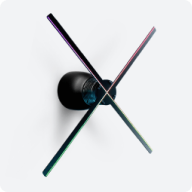 HYPERVSN 3D Catalog
USD 1,200