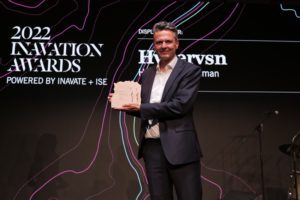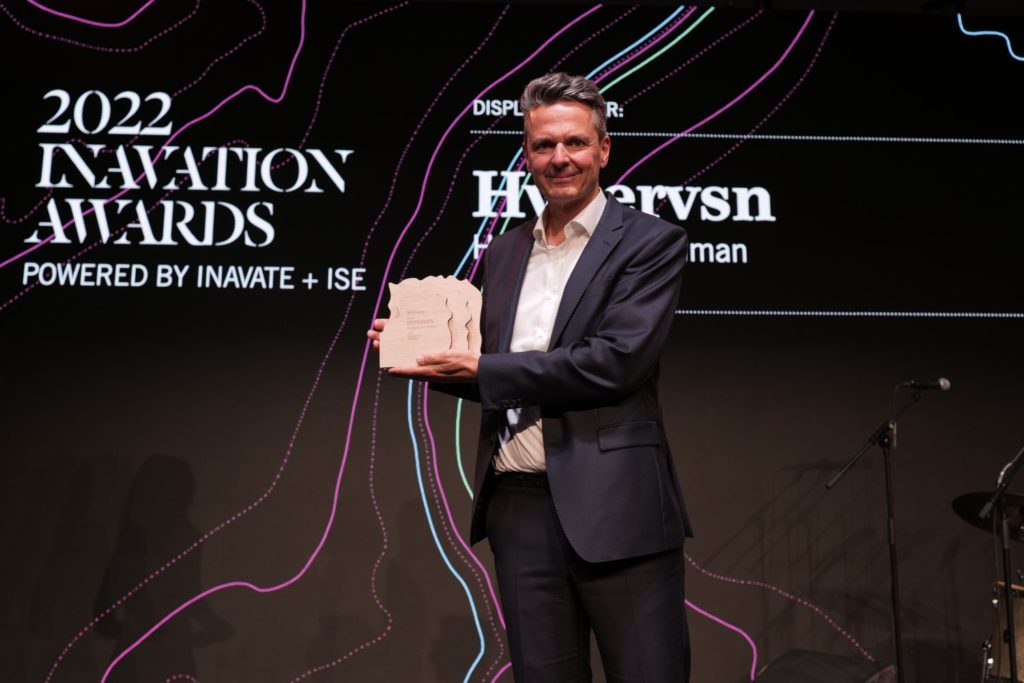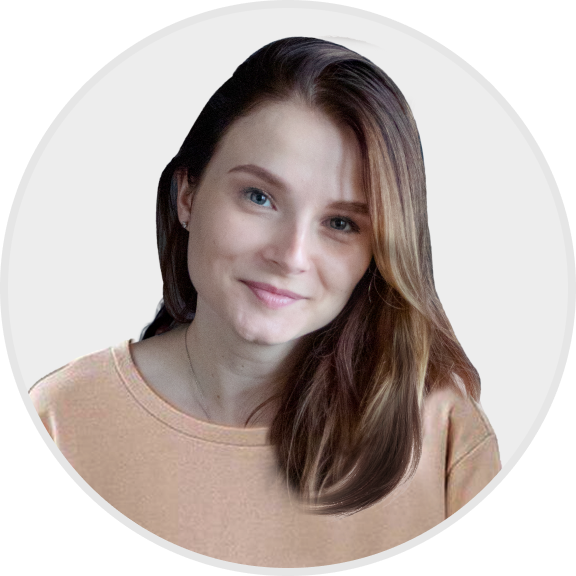 Viktoryia Vlasava
Marketing Manager
HYPERVSN Holographic Human wins the Inavation Awards 2022 'Display Technology'
18 May 2022 • 4 min read
London, UK – HYPERVSN has done it again, and won the 'Display Technology' category at the 2022 Inavation Awards in Barcelona.
Beating out top tier competition from the likes of Sharp, Barco and VOD Visual, the HYPERVSN team are beyond happy and grateful for the recognition and respect from such well-known industry colleagues.
The awards, hosted by Inavate Magazine and ISE at the Barcelona Maritime Museum, celebrates the very best of the industry, gathering professionals, end-users, manufacturers and businesses from across the world to showcase the very best of what AV has to offer.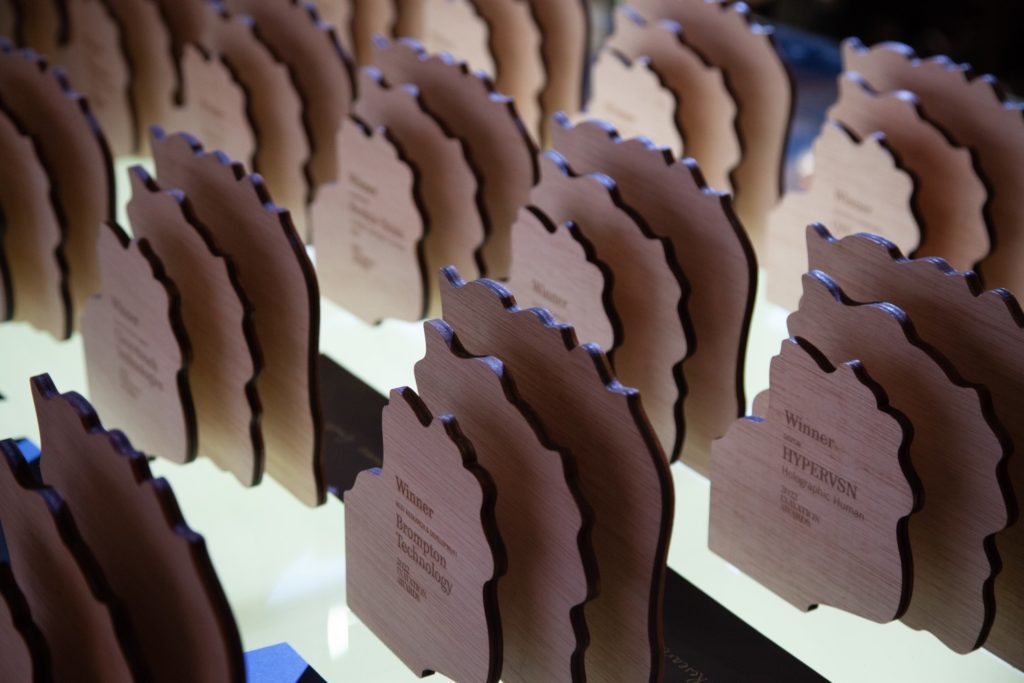 The Holographic Human solution which we entered, as incredible as it was, has now been improved. Our new-generation solution named HYPERVSN SmartV Holographic Human, has even more capabilities than before. An increased brightness of 3000 nits, to make outdoor installations possible during even daylight hours, HDMI abilities for displaying any 2D visual assets from your laptop and increased image definition makes this the next step in AV innovation, and one we are incredibly proud of.
Taking home the win for HYPERVSN was our UK Sales Director Chris Smith, and our Northern Germany & Austria Sales Director Volker Unland , who accepted the award at the ceremony.
This was the first time that HYPERVSN submitted an entry for this particular Inavate award, and winning it on our first try is truly a great honour. Our founder Kiryl Chykeyuk had some words to share about it:
HYPERVSN PR & Marketing contact:
Darya Krakovyak [email protected]
Join our mailing list to keep up with the latest HYPERVSN news
Download cheat sheet call to action here
Vel maecenas venenatis pulvinar ipsum vitae.
4 Item in cart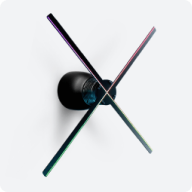 HYPERVSN 3D Catalog
USD 1,200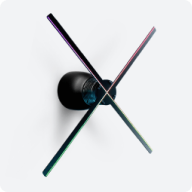 HYPERVSN 3D Catalog
USD 1,200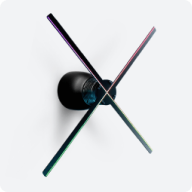 HYPERVSN 3D Catalog
USD 1,200