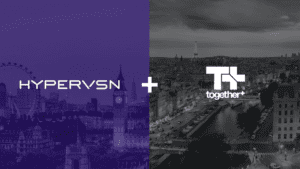 Alexander Starodetko
Communications Lead
HYPERVSN Partner, Together Plus, Installs SmartV in their Gennevilliers Showroom
25 November 2022 • 8 min read
London, UK — Our long-time French HYPERVSN Partner, Together Plus, has upgraded their Gennevilliers showroom just outside Paris, with the incredible HYPERVSN SmartV solutions. Amongst other HYPERVSN SmartV solutions like the SmartV Solo, Wall, Holographic Human and various accessories from our range, Together Plus also has many other accessories on display — the Hypercircle and Hyperhexa, giving customers more freedom when displaying their 3D visuals in quality showcases.
Their Gennevilliers showroom located at 18 Boulevard Galliéni is a must-see for anyone interested in the AV and Display industries, so make sure you head over between 9:30 to 18:00 Mon-Fri to see what the future of digital display looks like. Remember to contact Sylvie Elinck at [email protected] before you go!
About HYPERVSN: HYPERVSN is the award-winning British company responsible for developing the disruptive Integrated 3D Holographic Display Platform that provides an immersive experience for viewers.
Since its official release in 2017, HYPERVSN has been named among 10 best technologies by Yahoo!, USA Today & Inc Magazine. Backed by Mark Cuban and Richard Branson, it has been used by over 25% of Fortune 500 companies in 90+ countries.
The proprietary HYPERVSN hardware works in conjunction with the Software Suite to provide customers with an integrated business solution. HYPERVSN holographic solutions are perfect for digital signage campaigns, holographic display billboards, digital out-of-home media, activation events, corporate receptions areas and 3D point of sale displays. Learn more at www.hypervsn.com.
HYPERVSN PR & Marketing contact:
Alexander Starodetko
[email protected]
Join our mailing list to keep up with the latest HYPERVSN news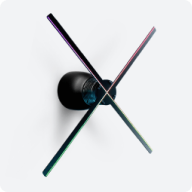 HYPERVSN 3D Catalog
USD 1,200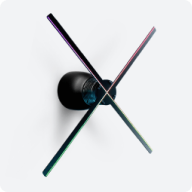 HYPERVSN 3D Catalog
USD 1,200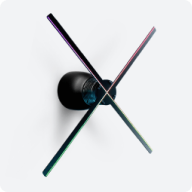 HYPERVSN 3D Catalog
USD 1,200