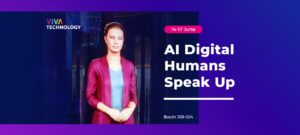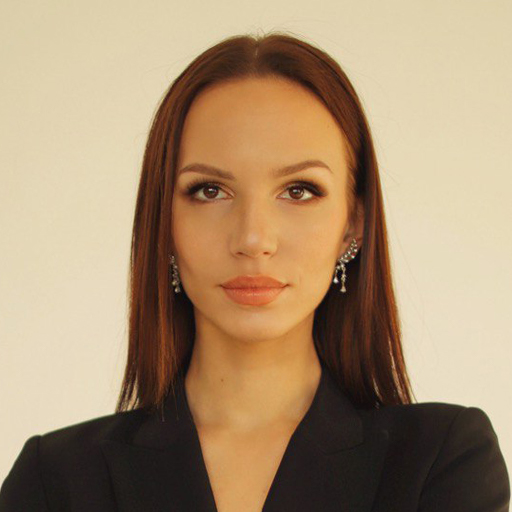 Maryia Malchun
Marketing Manager
HYPERVSN Digital Avatar gets the Experiential Spotlight at VIVA TECH 2023
12 June 2023 • 5 min read
London, UK – HYPERVSN Digital Avatar has been selected as one of GROUPE ADP's 3 tech spotlights at their VIVA TECHNOLOGY 2023 booth.
GROUPE ADP, world leaders in airport design, construction and operation, are going to be attending the expo, and their booth will be playing host to 3 technologies that they want to highlight as the future of airport innovation:
Efficiency – Outsight
Accessibility – Les Flâneuses
Experientiality – HYPERVSN
Experientiality is something HYPERVSN does brilliantly, with our solutions across Digital Avatar, Holographic Human and more delivering out-of-this-world customer experiences you'll be hard pressed to find anywhere else. GROUPE ADP's mission with the 3 highlighted technologies is to showcase the opportunity and innovation possible for improving the customer experience at airports in Paris, showing business today that the bright future they're after is possible right now.
AI is a huge theme at this year's expo, with speakers like Elon Musk and Marc Benioff taking the stage to inspire the next wave of innovators. The GROUPE ADP team first witnessed our Digital Avatar at Euroshop 2023, and after multiple discussions and demos with our partner TOGETHER PLUS, they decided to showcase our solution, as it seemed to make a sizable impact against the idea of an experiential airport. Able to work with AI and compatible with ChatGPT, these features make it easy to localize into any culture or environment with endless choices of features, outfits and spoken languages.
VIVA TECHNOLOGY 2023 is set to be an incredible show, one that you should definitely have in your diary if you want to explore the future of technological innovation in the next wave of inspiring startups. Make a beeline for the GROUPE ADP booth (J09 in Hall 1) to try out our Digital Avatar solution for yourself – our French partner TOGETHER PLUS will be on hand to answer any questions about the solution, so if you'd like to book a product demo please get in touch with Stéphane Burlon, Together Plus' Sales Director, at [email protected].
About HYPERVSN: HYPERVSN is the award-winning British company responsible for developing the disruptive Integrated 3D Holographic Display Platform that provides an immersive experience for viewers.
Since its official release in 2017, HYPERVSN has been named among 10 best technologies by Yahoo!, USA Today & Inc Magazine. Backed by Mark Cuban and Richard Branson, it has been used by over 25% of Fortune 500 companies in 90+ countries.
The proprietary HYPERVSN hardware works in conjunction with the Software Suite to provide customers with an integrated business solution. HYPERVSN holographic solutions are perfect for digital signage campaigns, holographic display billboards, digital out-of-home media, activation events, corporate receptions areas and 3D point of sale displays. Learn more at www.hypervsn.com.
Join our mailing list to keep up with the latest HYPERVSN news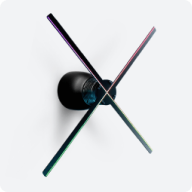 HYPERVSN 3D Catalog
USD 1,200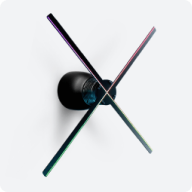 HYPERVSN 3D Catalog
USD 1,200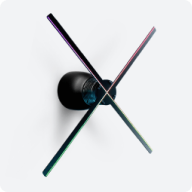 HYPERVSN 3D Catalog
USD 1,200