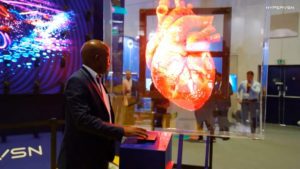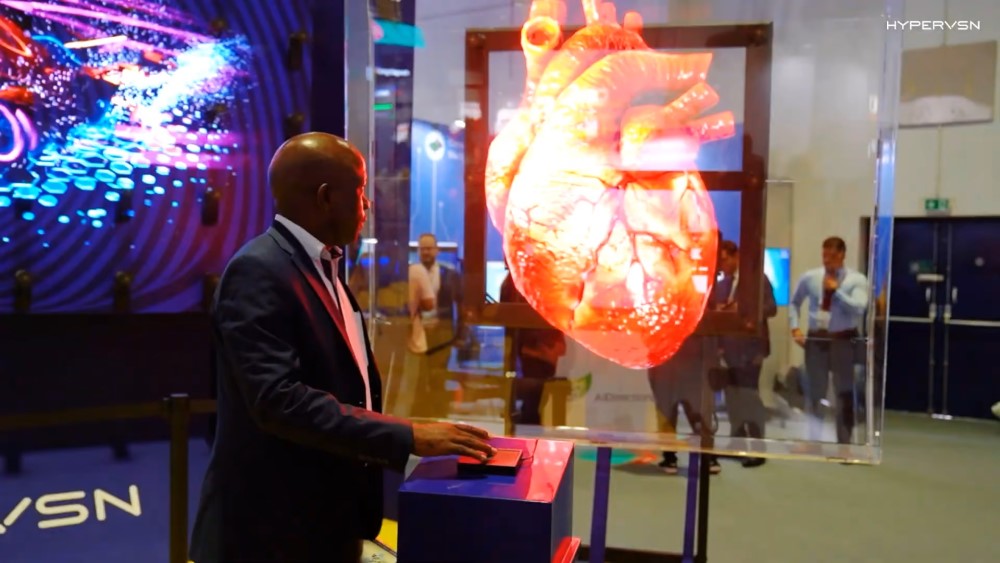 Alexander Starodetko
Communications Lead
HYPERVSN To Showcase Newest Holographic Solutions at CES and NRF
15 December 2022 • 7 min read
London, UK – 15th December 2022 – HYPERVSN, the Integrated 3D Holographic Display Platform manufacturer, is bringing its latest solutions to CES 2023 in Las Vegas and NRF Big Show 2023 in New York. Featuring the all-new HYPERVSN SmartV Digital Avatar and HYPERVSN Full Body Live-Streaming, which will completely revolutionise the phygital customer experience.
HYPERVSN Full Body Live-Streaming was featured recently with Michael Blackman, Managing Director of Integrated Systems Europe, when he was live-streamed in hologram form all the way over from Oman to the centre stage of the Talent Congress in Barcelona. This innovative solution from HYPERVSN enabled the perceived holographic visual effect of floating in mid-air and enhanced it with added special layers and visual effects.
Another new platform to be showcased is HYPERVSN SmartV Digital Avatar, a brand-new solution which allows 2-way interaction with a digitally rendered human avatar, bringing the Metaverse to the physical world. Based on the HYPERVSN Holographic Human solution, which runs on pre-recorded content, Digital Avatar takes it a step further by allowing real-time conversations with users, thanks to its interactive AI capabilities and the scalable 'human touch'.
Interactivity is the new go-to factor for increasing brand awareness. With that in mind, HYPERVSN will showcase HYPERVSN Window Display solution with interactive gesture-controlled 3D visuals. With higher demand among retail customers for attention-grabbing technology, this industry-specific solution is set to increase brand awareness exponentially and make brands stand out in crowded phygital spaces.
Apart from solutions featuring people, Metaverse objects and interactive elements, HYPERVSN will be ready to impress the audiences with a full display of other HYPERVSN SmartV solutions including:
A gigantic Holographic Human 5 meters (16 feet) tall
An immense 40-unit HYPERVSN SmartV Wal
HYPERVSN SmartV 3D Modeller
HYPERVSN SmartV Solo M & L
HYPERVSN SmartV Glass Box
Explore the brand-new solutions from HYPERVSN yourself at CES 2023, Booth 15267, and NRF Big Show 2023, Booth 1645.
HYPERVSN PR & Marketing contact:
Alexander Starodetko
[email protected]
Join our mailing list to keep up with the latest HYPERVSN news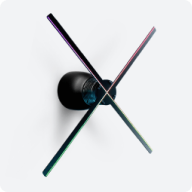 HYPERVSN 3D Catalog
USD 1,200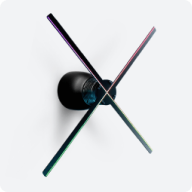 HYPERVSN 3D Catalog
USD 1,200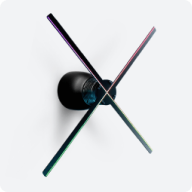 HYPERVSN 3D Catalog
USD 1,200