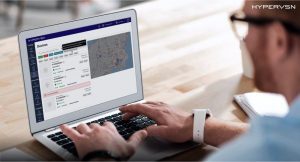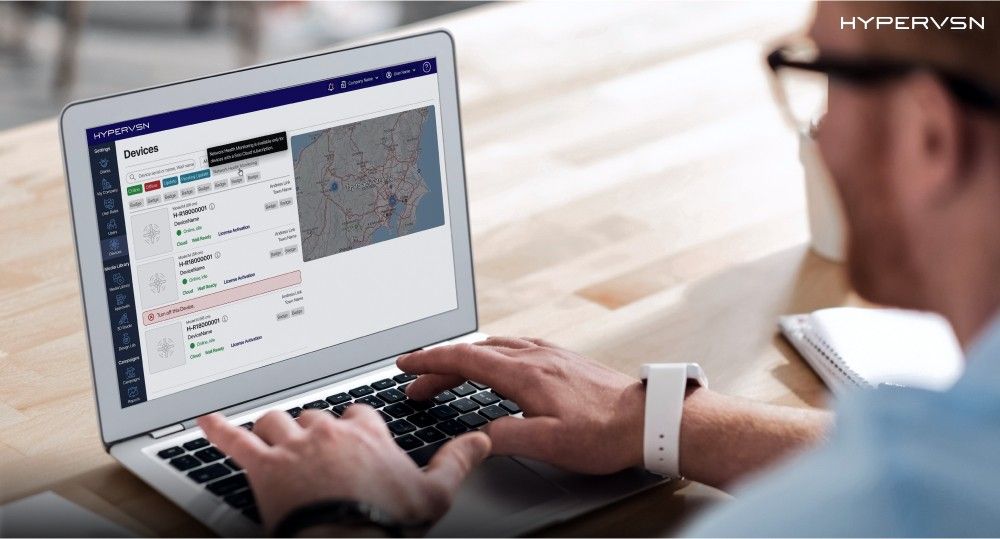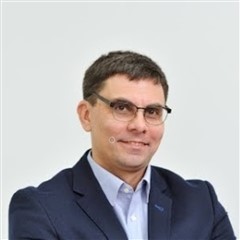 Dmitry Shatkov
Content Manager
Network Health Monitoring just launched
28 November 2019 • 5 min read
HYPERVSN is not only an eye-catching holographic device, but an entire 3D display solution. This cutting-edge solution comprises of a wide range of software applications that allow you to remotely manage campaigns on multiple devices, easily create and display professional 3D content, and even integrate your own HYPERVSN solution with other API tools – making it interactive and creating next-level 3D entertainment.
Even with all of this rich functionality, we are still constantly working on innovative ways to improve our product with new features. That being said, the safety of our devices remains our main concern and our primary focus.
Today, we have some exciting news. We are introducing a new feature on the Cloud Portal that allows you to monitor the health of your device(s), identify their hardware issues and proactively prevent possible malfunctions.
Network Health Monitoring provides users with the Cloud Pro access to a set of hardware status updates and warning messages. The launch of this new functionality brings two much anticipated features: hardware overheating monitoring and device display issue monitoring.
Hardware temperature monitoring
This feature makes it possible to remotely track if any connected devices are overheating and take the necessary precautions to avoid any serious damage to them. There are two ways to find out if a problem exists.
Firstly, you can monitor hardware warnings on Cloud Portal in "My Devices" using the Network Health Monitoring filter. If you missed the issue on the Portal, you'll also receive an email warning.
Device display monitoring
The second feature of the Network Health Monitoring filter is: hardware display issue. With this functionality, warning notifications will appear if the device in operation displays the incorrect content.
In this case, email notifications are sent out to warn users about hardware display issues.
Business Benefits
Although hardware issues do not happen often, you have invested in your devices and naturally want to ensure that your business assets are secure.
Benefits of Network Health Monitoring:
Minimizes the risk of devices overheating (avoiding possible damage)
Detects content display issues
Remotely monitors the health of a large network of devices
Keeps devices operating optimally 100% of the time
Proactively monitors device health and effectiveness
As mentioned above, this new feature is available for our customers with Cloud Pro. If you would like to learn more or are interested in purchasing the Cloud Pro on subscription visit our store now. Cloud Pro not only offers you the Network Health Monitoring functionality, but also provides you with a vast number of new opportunities, including remote device management, campaign scheduling and planning, device status monitoring, and many more.
Make sure you check out our store and the Cloud Portal.
The future of 3D technology awaits.
Join our mailing list to keep up with the latest HYPERVSN news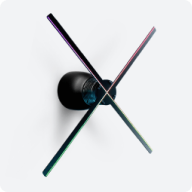 HYPERVSN 3D Catalog
USD 1,200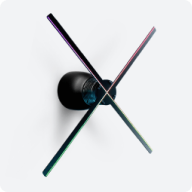 HYPERVSN 3D Catalog
USD 1,200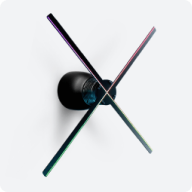 HYPERVSN 3D Catalog
USD 1,200