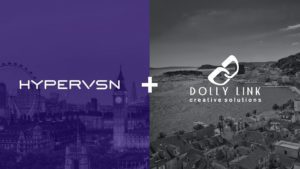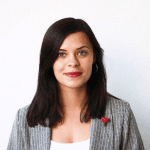 Darya Krakovyak
Communications & Events
Dolly Link Creative Solutions Strengthens Partnership with HYPERVSN to Innovate Croatia
22 March 2022 • 7 min read
London, UK – Dolly Link Creative Solutions announces Croatia Reseller Partnership with tech innovator HYPERVSN – creators of the world's first Integrated 3D Holographic Display System.
Dolly Link has signed a Croatia reseller agreement with London based HYPERVSN. Dolly Link is an innovative creative agency, offering its customers unique & striking designs and materials to create greater opportunities for their clients. They utilise the highly disruptive and engaging HYPERVSN holographic solutions to bring the future directly to their client's marketing materials.
The revolutionary HYPERVSN technology produces visuals and videos that appear to be floating in mid-air, and are perceived by viewers as hi-resolution holograms without any wearables – take the latest HYPERVSN SmartV solutions, which bring 3D interactivity to the forefront of the user experience, and is sure to excite audiences across the world! The HYPERVSN system is made up of the individual display(s), a proprietary Software Suite that allows management of all devices remotely from a single location, plus the powerful HYPERVSN 3D Studio to easily turn 2D images into eye-catching 3D visuals.
HYPERVSN units can be installed individually or multiple units can be synchronized to create one larger image for an even more powerful HYPERVSN Wall installation.
"The HYPERVSN system presents new disruptive opportunities to capture and convert audiences by engaging in meaningful conversation with all customer demographics. It is definitely a unique coup for brands wishing to reach high brand exposure and effectively set themselves apart from competitors"
– Ales Jurabayev, HYPERVSN Sales Director Central and Eastern Europe.
About Dolly Link Creative Solutions
Dolly Link Creative Solutions is an innovative marketing agency, specialising in graphic design, web design, video animation design and 3D model design.
Their clients include the Croatian Department of Agriculture, Maxbet Casinos, Ledo Ice Cream, Oktal Pharma, City of Zadar Tourism Board, Croatian National Bank and many more, including the renowned Croatian Tire store, Vulkal where they've already implemented the holographic technology and Links – Croatian chain store of electronics.
In the Dolly Link Creative Solutions showroom in Croatia, their clients have the opportunity to see the HYPERVSN Solo M and HYPERVSN Solo L, and also a 6-unit HYPERVSN Wall.
Already the go-to agency for holographic HYPERVSN tech, they have incredible plans and collaborations for 2022, and they're not stopping there.
About HYPERVSN
HYPERVSN is a technology company responsible for developing the innovative and disruptive 3D holographic system that provides an immersive experience for viewers. From our global HQ in London, HYPERVSN services 170+ partners and customers such as Walmart, Coca-Cola, Audi, Nike and Burger King across the globe.
The company, founded in 2011 and initially backed by Sir Richard Branson has recently attracted additional investment from Mark Cuban among others.
The proprietary HYPERVSN hardware works in conjunction with a platform of unique and robust software and content to provide customers with an integrated 360, high-quality business solution. Targeted business verticals include Digital Signage, Retail, Events, Education, Public Safety and many other use cases. Our Brand Line "See Extraordinary" encapsulates the approach we stand for. Seeing is believing. We create extraordinary experiences for people who view our holographic visuals with a sense of childlike awe and wonder.
More details at www.hypervsn.com
HYPERVSN Marketing Contact:
Darya Krakovyak
[email protected]
+44 (0) 208-0685-328
Dolly Link Creative Solutions PR Contact:
Dolores Malivuk
[email protected]
Join our mailing list to keep up with the latest HYPERVSN news
Download cheat sheet call to action here
Vel maecenas venenatis pulvinar ipsum vitae.
4 Item in cart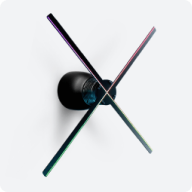 HYPERVSN 3D Catalog
USD 1,200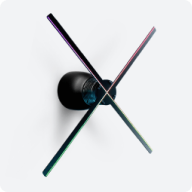 HYPERVSN 3D Catalog
USD 1,200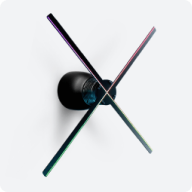 HYPERVSN 3D Catalog
USD 1,200