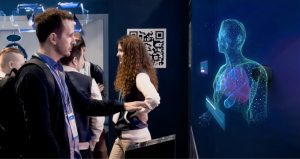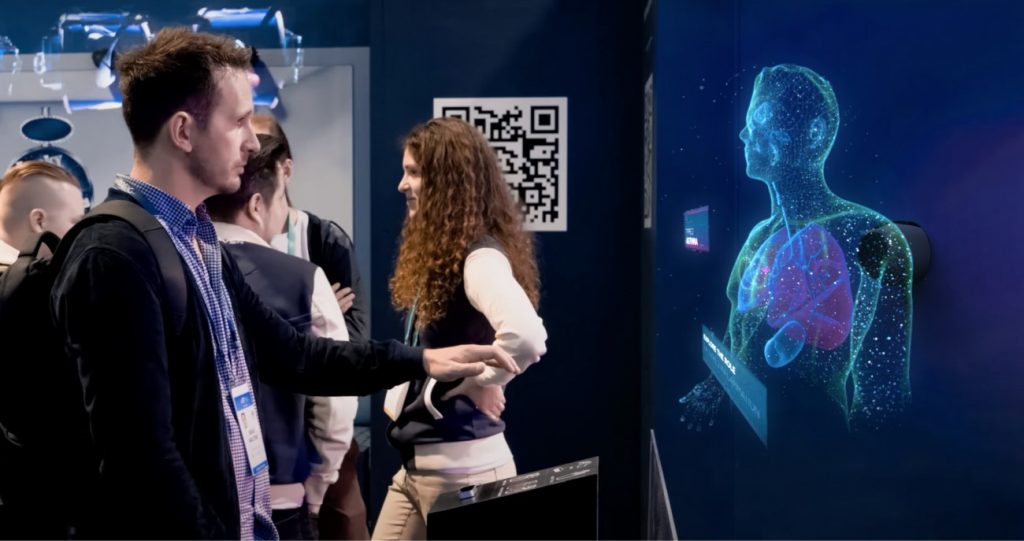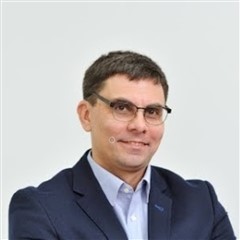 Dmitry Shatkov
Content Manager
HYPERVSN 3D Catalog: Amaze your Customers with Interactive Visuals
08 January 2021 • 4 min read
The pandemic has brought touchless technology to the forefront of our lives. Therefore, we are happy to introduce HYPERVSN 3D Catalog, a ready-made interactive solution that gives audiences the ability to virtually manipulate holographic images with a no-touch Leap Motion Controller. Read on to discover what benefits it can bring to your business.
Any profit-driven company is constantly striving for increased audience engagement, enhanced customer experience, cheaper leads and higher conversion rates. Now however, it's more difficult than ever for retailers to get this kind of audience attention, we are under no false illusions! We all know that this new digital age of shopping is our new reality and, most likely, the new future of retail.
Breaking through the noise of hundreds of offers and ads is still the main goal for smart marketers and brands, but such a wide choice of options is not only difficult for companies to sell, but confusing for customers to choose from too. Customer satisfaction is still the most successful way to ensure repeat purchases, and customer loyalty.
Introducing the HYPERVSN 3D Catalog
Amazing, engaging and satisfying your customers is the central idea that stands behind our brand new solution; The HYPERVSN 3D Catalog is an interactive technological solution that is 100% hands-free, magical to use and incredible to watch for all your users.
Used in conjunction with the HYPERVSN Solo or Wall, it allows visitors to browse your product catalogs with simple hand gestures. While using it, customers can view your products , and make their purchasing decisions with confidence.
HYPERVSN booth at CES 2019
HYPERVSN 3D Catalog components
The 3D Catalog with Leap Motion Controller consists of the following components:
HYPERVSN Solo or Wall
Leap Motion Controller*
3D Catalog Subscription
Masterbox, Router, Wall builder**
*Leap motion sold separately
**Only required for 3D Catalog for Solo with Leap Motion Controller
If required, we can also additionally offer you some accessories, display management or content add-ons, etc.
In the above configuration, the HYPERVSN Solo or Wall device is responsible for displaying the 3D holographic content, the Leap Motion Controller is the hand movement tracking controller, and the Subscription binds together the holographic display and controller into a single 3D Catalog solution. Easy!
The HYPERVSN 3D Catalog is a ready-made solution, which means that we configure all its components to meet your marketing and business needs. It can work they way you need it to, meaning you don't have to compromise on your vision to make the magic happen.
HYPERVSN 3D Catalog with Tablet Controller
As the 3D Catalog has been such success, especially in the retail market, we decided we needed to create a version of this product that is more accessible to everyone. For this reason, we now bring you HYPERVSN 3D Catalog with Tablet Controller. You can now use the amazing 3D holographic slider solution with a simple tablet for easy installation. It comes with an easy-to use App that the viewer can use to flip through content, plus the solution comes with the simple components listed below:
HYPERVSN Solo or Wall
Tablet Controller*
3D Catalog Subscription
* Tablet sold separately.
HYPERVSN 3D Catalog: the benefits
Although we are offering the 3D Catalog to our end customers for the first time, we implemented this solution at various exhibitions and trade shows in conjunction with our partners across the globe. In our on-site research, interactive holographic solutions provide a 44% increase in revenue, 35% increase in audience footfall and create 88% audience satisfaction while interacting with the catalog.
The 3D Catalog attracts large numbers of people, creates immersive experience, makes your brand incredibly memorable, and encourages customers to come back to your store, restaurant, hotel, or bank, time and time again. You can also use this holographic technology to feature your latest product arrivals, newest chef speciality dishes, attractive financial packages and even make people feel safe & protected during this COVID era.
A new era of interactive advertising
The unique appeal of our 3D Catalog is that it combines two future-driven features: 3D visuals and interactivity. Each of these features are strong enough to achieve any of your marketing goals, but together they make a hugely powerful real and lasting impact!
Just a few facts:
Interactive ads are 70% more engaging.
They generate 300% higher CTRs.
Interactive ads gain 3x times more conversions than conventional video ads, and 7x more if they are playable assets.
In this way, the HYPERVSN 3D Catalog is an invaluable technology for your business, enabling you to stand out from the crowd, build strong emotional connections with the customers and make more new and repeat sales, of course.
For more information, please visit our product page or contact us at [email protected].
Join our mailing list to keep up with the latest HYPERVSN news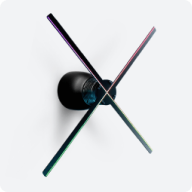 HYPERVSN 3D Catalog
USD 1,200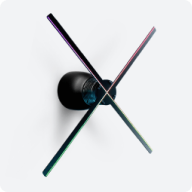 HYPERVSN 3D Catalog
USD 1,200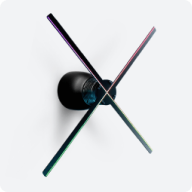 HYPERVSN 3D Catalog
USD 1,200