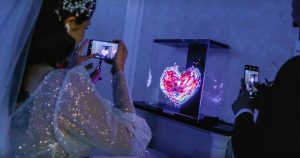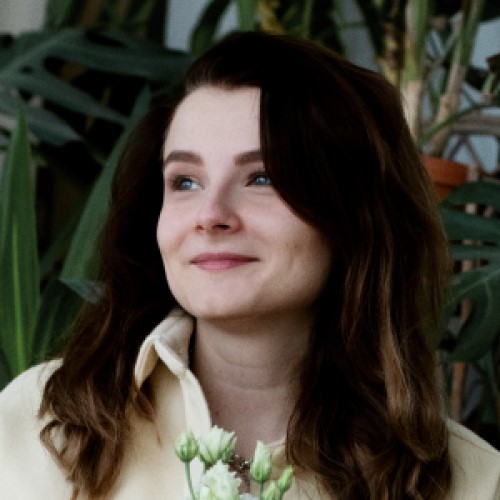 Viktoryia Vlasava
Marketing Manager
Stunning 3D Holographic Displays For Exhibitions (weddings, birthdays, etc)
01 October 2021 • 5 min read
Who said that HYPERVSN can only be used by businesses? We've got many use cases in our portfolio, and can assure you that 3D animations are also used at private parties, birthdays and even weddings! In this article, we will dispel the 'corporate only' myth, introduce you to holographic displays for exhibitions and show you how HYPERVSN solutions can be used for your personal special occasions.
3D animations are widely used in the world of retail, entertainment, and hospitality. They are utilised to recreate fantastical scenarios, making an event truly unforgettable while giving the audience a unique experience. So why not use them for personal purposes? Since Kanye West presented Kim with the greatest birthday gift, a hologram of her deceased father, people all over the world started wondering if 3D holographic technology can be used at their own special occasions. The answer is YES! Below we will share some stories and examples of how HYPERVSN tech can make your special moment even more magical.
Holographic Entertainment
The 2021 wedding season was super busy, as all the postponed ceremonies, due to COVID-19, were celebrated this year. And from our experience, brides and grooms all over the world were searching for ways to make their celebration even greater, that's why some of them decided to introduce tech innovations. We've got cases in Kuwait, Israel and Belarus, that's why we decided to ask one of the brides why they decided to introduce 3D holographic technology into their special day.
The wedding took place in Belarus, and was at the closure of the wedding season, as it happened on the 29th of August. HYPERVSN Solo M and Glass Box showed some customized content (the bride and groom's names, their special date and rings), as well as our love-themed 3D content (especially designed for Valentine's day) which was used to entertain their guests. Creativity and wonder were in the air just as much as the love was, and added that special, futuristic feel to this beautiful celebration. Let's cut to the chase and share with you what the bride herself told us!
Why Did You Decide to Use HYPERVSN at Your Wedding?
Our idea of using HYPERVSN was to unite people. You know this awkward moment when you come to the party and don't know anybody? Well, HYPERVSN helped with that! Before the wedding ceremony, when the guests were arriving, instead of scrolling through their social media feeds, they gathered in front of the device and discussed these 3D animations, step-by-step getting to know each other. So when the ceremony started, everyone was relaxed and having a great time!
What was Your Guests' First Reaction?
To say they were immediately stunned is an understatement. First of all, we are the first couple who decided to use it in Belarus for the wedding, everyone seemed to be surprised and impressed. And as I've mentioned before, our guests started getting to know each other in just a few minutes. Moreover, I know that some wedding organizers came to our wedding just to ask about the installation. So HYPERVSN created this wow-effect not only on our guests, but also on professionals who just saw it on Instagram.
So you've heard one story. Let's also discuss what other solutions can be used for your special occasions and for which purposes.
Holographic Greetings
To entertain your guests and give an innovative greeting at your party, HYPERVSN Wall can be used in combination with Wall Portable.
First of all, you can create various 3D animations commemorating your special moments, memories or just fun visuals to be displayed literally of any size.
Secondly, with Wall Portable you can move your installation during your party to any location you want. Display 6 and 9-unit HYPERVSN Walls on this stand as a single display, or connect multiple stands with the Connection Kit to create a larger portable display. It's up to you, but what we know for sure is that large holographic displays won't be missed and will be discussed for a very long time!
We have one more special solution in our pocket that is used to greet your guests and make their jaws drop – HYPERVSN Holographic Human. Just imagine what effect it will create if you appear at your party right after your 3D holographic visual welcomes your guests! Amazing, right!
Holographic Toasts
Now, in COVID-19 times, we know that not everyone can attend your party, be it your birthday celebration or your wedding. For that case, we've got our HYPERVSN Holographic Human. For special occasions, guests can create heart-warming toasts or even tributes, creating memories that, with the help of HYPERVSN, will last a lifetime.
HYPERVSN specializes in creating memorable events and creating immersive experiences – we have the perfect solution for your special occasion. With amazing rental options and a team specializing in customer excellence, we will help you create a holographic experience no one will ever forget. We have rented our devices out at weddings, exclusive VIP events and even the Queen's birthday organised by the Department of Trade.
Join our mailing list to keep up with the latest HYPERVSN news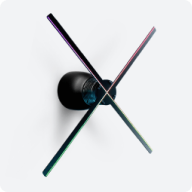 HYPERVSN 3D Catalog
USD 1,200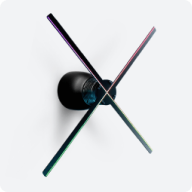 HYPERVSN 3D Catalog
USD 1,200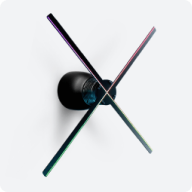 HYPERVSN 3D Catalog
USD 1,200