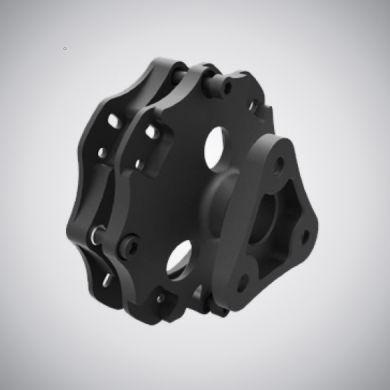 HYPERVSN Alignment Mount S
The design of HYPERVSN Alignment Mounts allow for Walls to be mounted on every type of flat, solid surface. There are 2 types of Alignment Mounts – short and long. Both are used for Wall installations (that are not accompanied by other Wall accessories).
Helps to securely mount devices.
Extremely lightweight and portable.
Can be used on irregular surfaces.
The HYPERVSN Wall Alignment Mount is a lightweight bracket used to overcome surface irregularities, allowing Walls to be mounted on almost any surface.
Device compatibility: Solo M devices
Weight: 280 g (w/o devices)
Dimensions: Diameter 126 mm / Length 66 mm
Any Questions?
We'd be happy to tell you more about our products.