HYPERVSN WALL
3D Holographic technology of epic proportions
When it comes to technology size matters. It always has. HYPERVSN Wall brings you larger-than-life 3D holographic visuals with our jaw-dropping projection technology, guaranteeing that your brand will not only be the main attraction at your next event, but will become the main event itself.
HD quality, 16M+ colors & international safety certificates
Holographic display, content management & scheduling software
HYPERVSN 3D Studio: instantly convert 2D images into 3D visuals
Alternatively, you can rent HYPERVSN Wall for an event with the following included:
Three days of onsite support (extra days available)
Detailed video tutorials on dismantling HYPERVSN Wall
Delivery to the venue at least two days before the event
Consultations on optimum placement options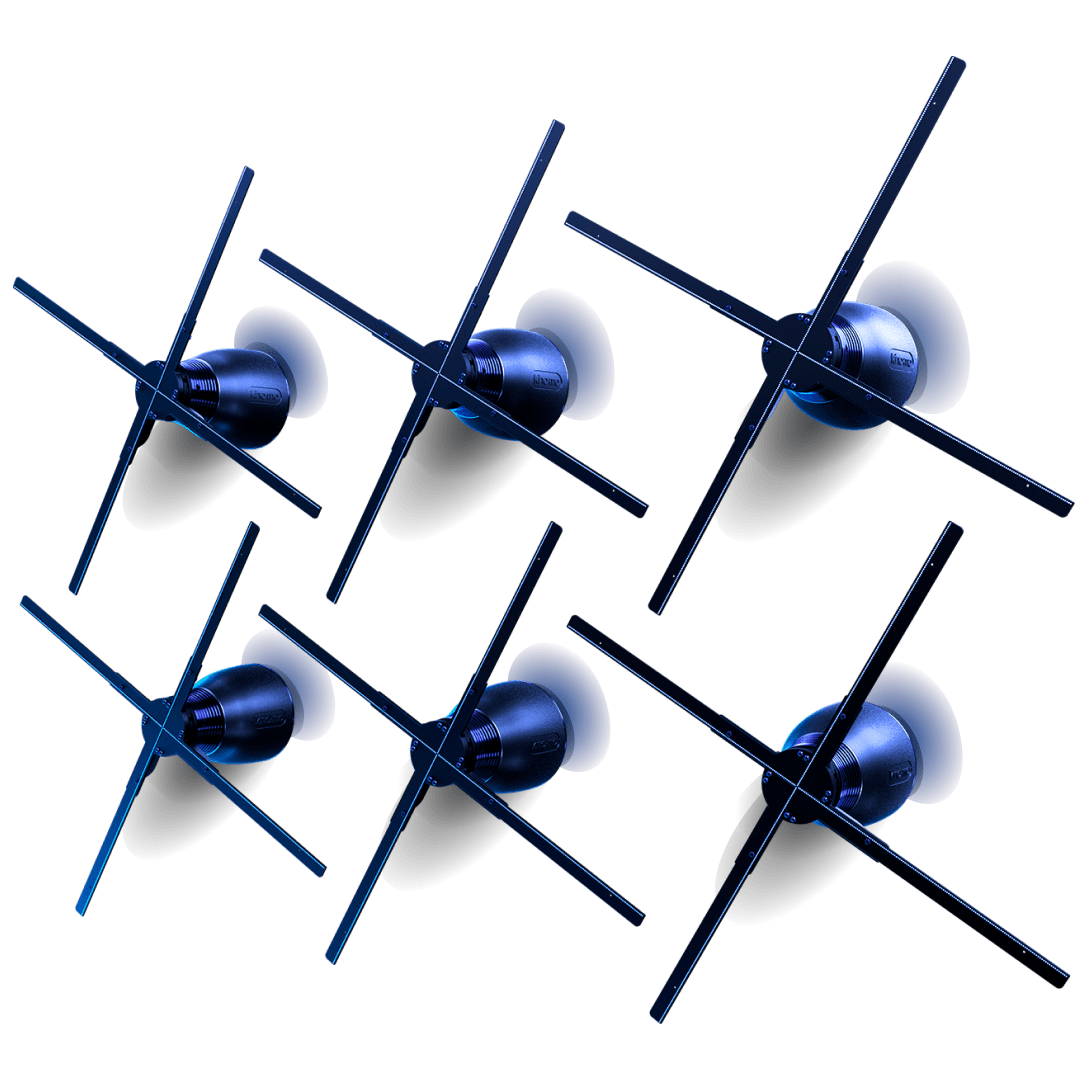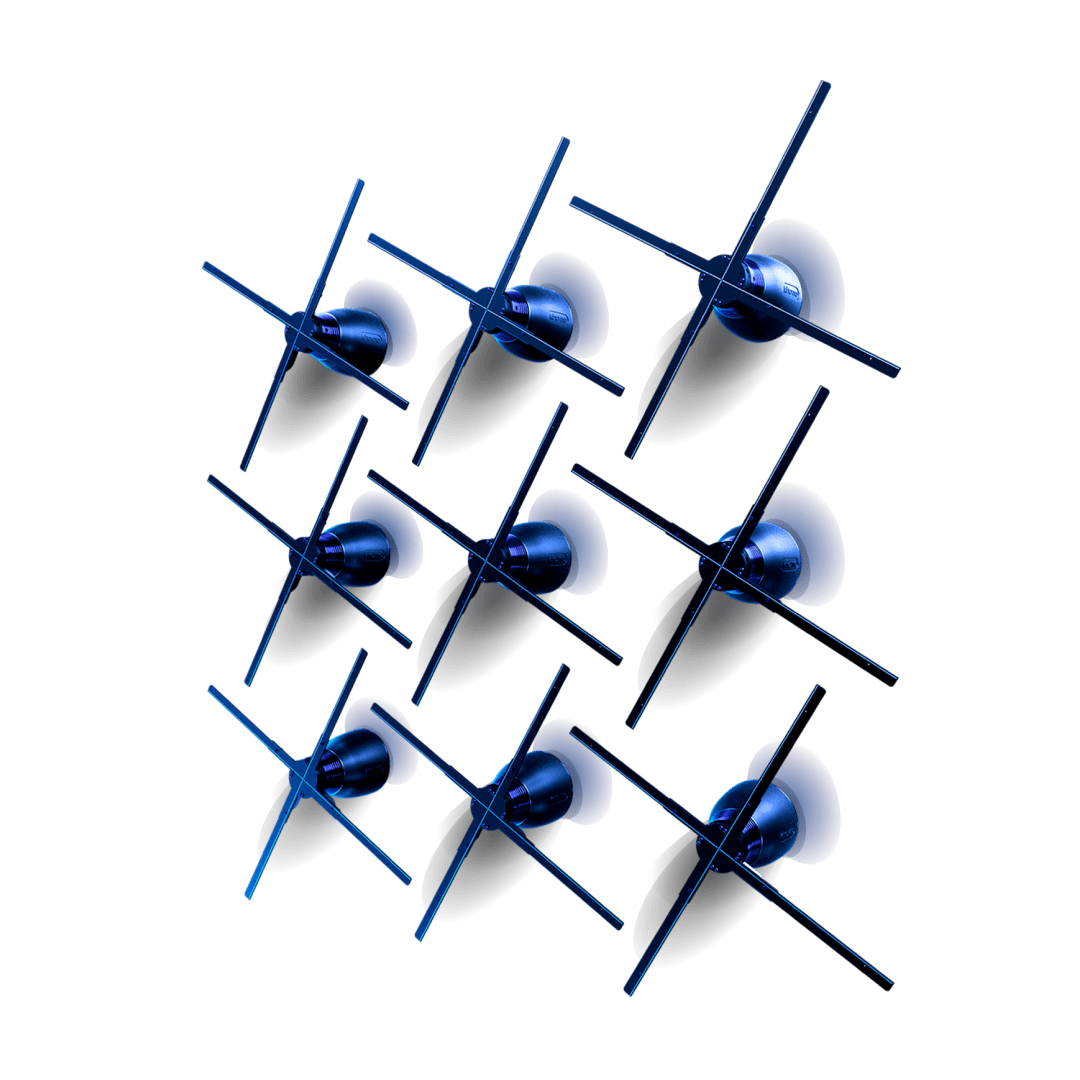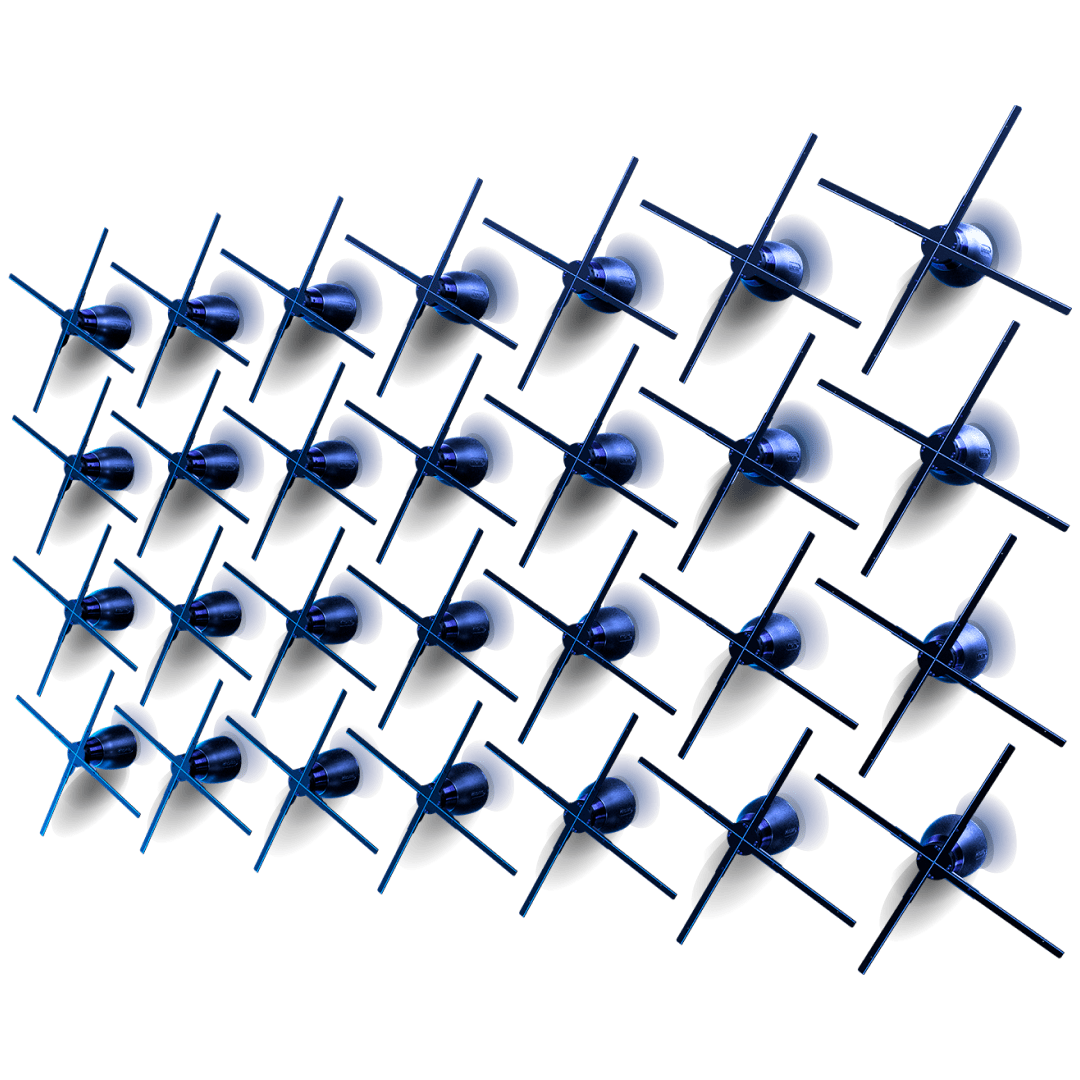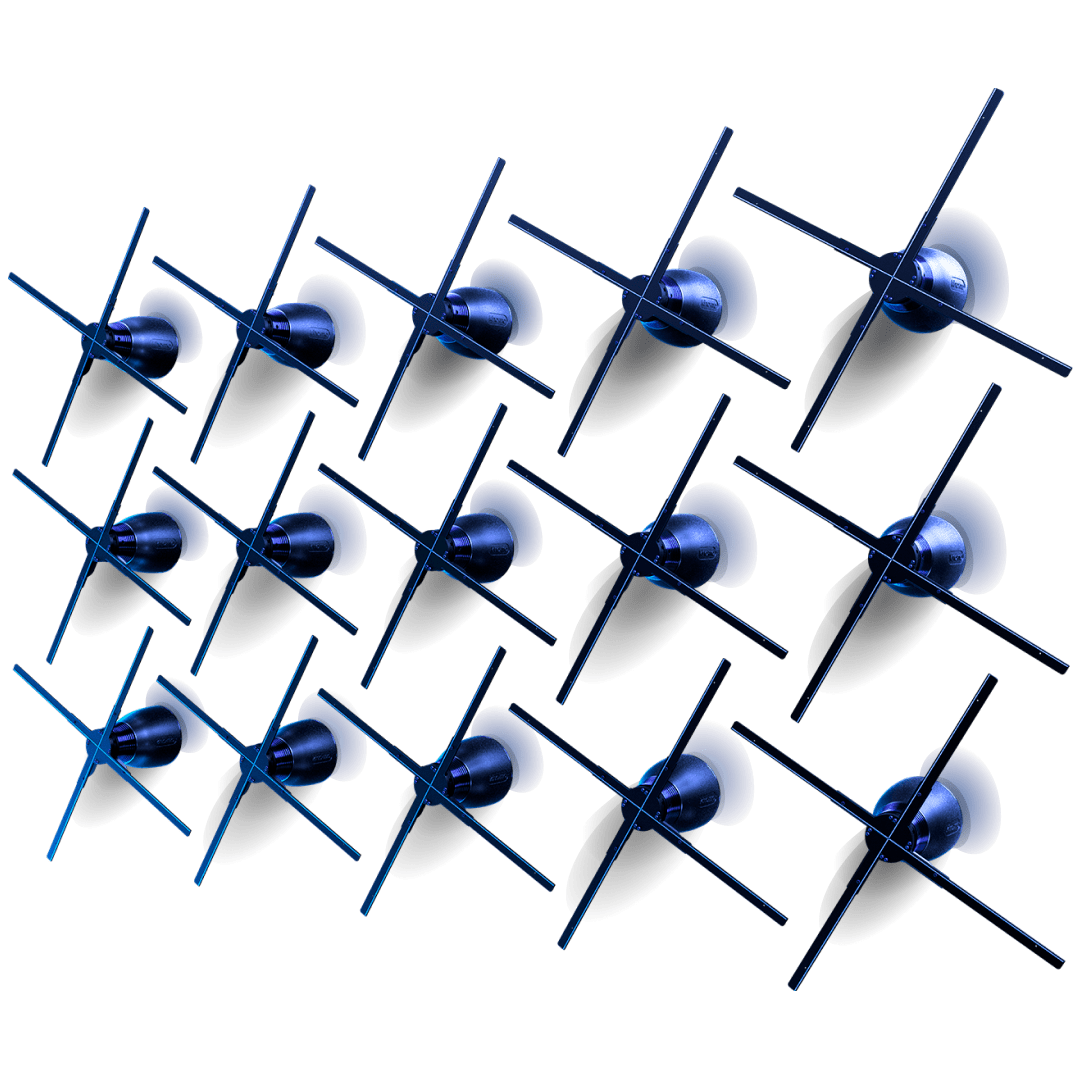 Mounts
Router
Wall configuration & setup.
Content upload & editing.
Playlist creating & editing.
Real-time control.
Automated content pre-processing.
Audio synchronization.
Access to the HYPERVSN Design Lab for bespoke content.
24/7 tech support.
Installation services.
Add on
Think Big; See Extraordinary
HYPERVSN Wall Rent - additional services
Branded booth design & engineering consulting for large-scale custom constructions & installations.
Start-to-finish event support & de-rig assistance from the HYPERVSN team onsite.
Highly-sophisticated 3D content from the HYPERVSN Design Lab.
Accompanying accessory design & manufacturing for personalized branding elements.
HYPERVSN Rent & Partnership
Hire HYPERVSN for event
Why simply capture viewers' attention when you can seize their childlike sense of awe and wonder forever? Hire HYPERVSN Wall and enjoy maximum visibility today.