Q: How to monitor network health of HYPERVSN units?
Network Health Monitoring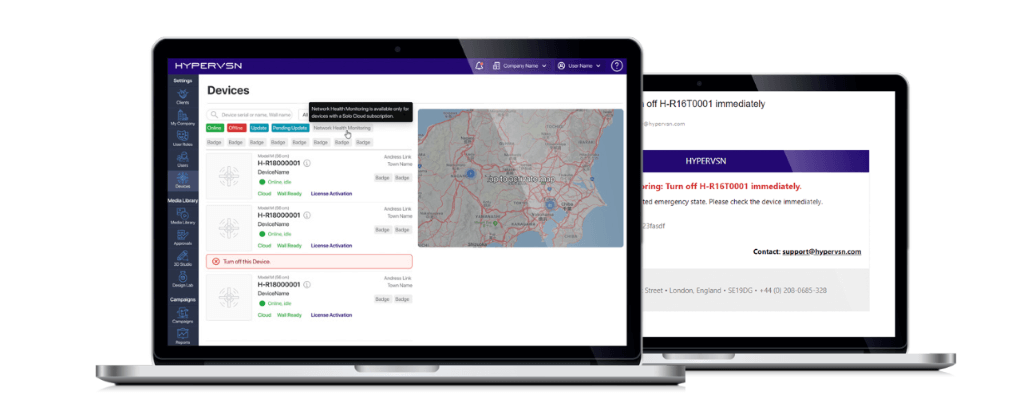 Overview
Now you and your customers can monitor the health of HYPERVSN Solo device(s), identify hardware issues and proactively prevent possible malfunctions - all with the help of a new feature released on HYPERVSN CMS.
Network Health Monitoring allows to:
Minimize the risk of devices overheating (avoiding possible damage)
Detect content display issues
Remotely monitor the health of a large network of devices
Keep devices operating optimally 100% of the time
Proactively monitor device health and effectiveness
Network Health Monitoring is only available for users who have Solo Cloud functionality.
Guidelines
Short guidelines (PDF)
Video tutorial: How to control the state of your HYPERVSN devices
Blog post: Network Health Monitoring