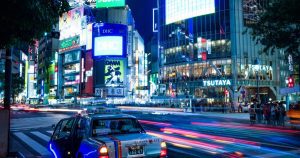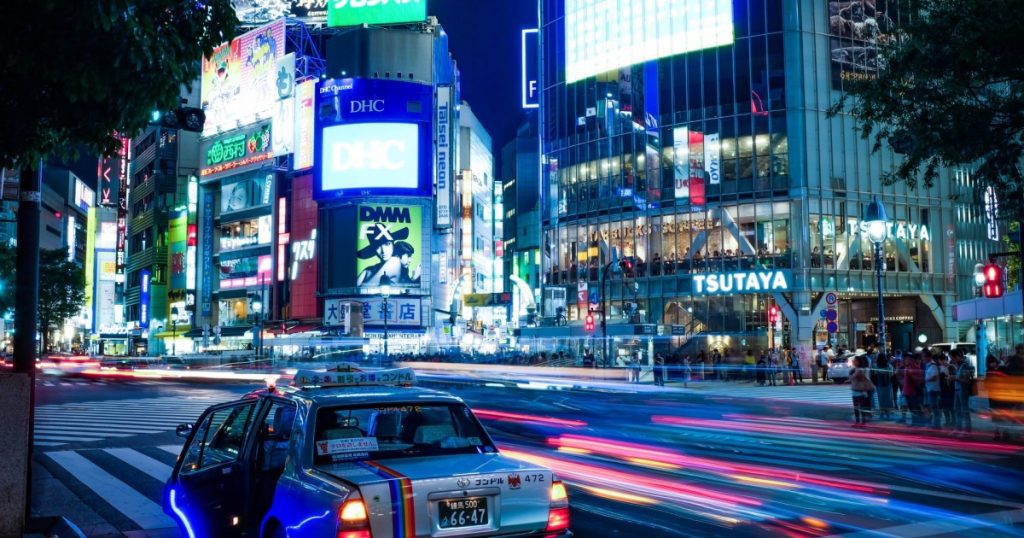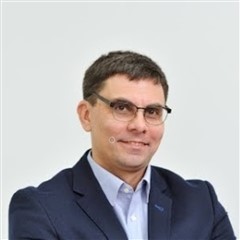 Dmitry Shatkov
Content Manager
Will Holograms One Day Replace LCD and LED Screens?
16 November 2021 • 5 min read
There are hundreds of ways to display information to visitors and customers. Some displays are traditional and widespread, and some are rare and even unique.
Usually, speaking of digital signage displays, one would mention LCD and LED monitors, the other would recall OLED walls or neon signs and that's it, while the entire list is actually much longer. For example, we can also mention different types of projections, including projections on static transparent or semi-transparent screens, projections on fog and water, volumetric and laser projections. Next come displays with polarisation layers, flexible and electronic paper displays. Finally, we can refer to plasma combustion and kinetic displays.
The overwhelming diversity of devices makes it hard to choose the best option. It looks like all of the mentioned screens are great for particular purposes, and a good point here is to define your exact goals.
If we try to narrow the options down to digital displays and digital signs in retail, we can mention the following main types:
In-store LCD and LED TV screens;
Digital advertising LCD screens for traditional use or rare solutions like whispering windows, for example;
LCD information screens, including digital menu boards, interactive product catalogs, and so on;
Large LCD screens for advertising, including browser monitors for digital fitting rooms and advanced vending machines;
LED indoor and outdoor walls, including fully digital storefronts, outdoor panels and wide digital signs.
The purpose of any digital screen is hugely varied, including information, advertising, brand building, store navigation, customer impact, etc. However, the primary goal of any similar screen is to catch your attention. Often, drawing attention is impossible without bright colors and volumetric images.
3D holographic screens displace LED and LCD
Nowadays, LED, LCD and OLED screens offer top-quality images in different sizes, while OLED can even offer flexible and scrollable displays. But when it comes to 3D images, they lose out to other technologies.
3D holographic images are the ultimate goal after many attempts to improve existing screens and get the real 3D quality, including such methods as multiple layered monitors and mechanically rotated displays. And HYPERVSN is one of those technologies that arises from the desire to make visuals look like real-life objects.
Holographic visuals by HYPERVSN
Quite similar to LCD and LED screens by the technical characteristics, including operating conditions, display sizes and resolutions, color rendering, pixel pitch, and so on, HYPERVSN can display mesmerizing 3D visuals and catch your audience's attention. It makes the technology especially advantageous for digital signage and advertising.
HYPERVSN is a scalable solution; HYPERVSN Walls theoretically have no size restrictions, just like large LED walls. Nonetheless, you can also use it in small venues due to the fine pixel pitch of the devices.
The transparent background of HYPERVSN Walls makes the displayed 3D holographic images realistic and volumetric. You can reproduce this holographic effect on transparent LED displays, but their quality is questionable. Additionally, one more disadvantage of LED and OLED monitors is their size limitations.
Are LCD screens good?
Compared to LED, LCD is the technology that was around for more than a decade. This technology differs from LED as it has a fluorescent backlit source which is the main reason for the disadvantages of LCD screens:
Fixed aspect ratio and resolution;
Narrow viewing angles;
Poor black-level;
And finally, LCD screens are thick compared to LED panels.
Benefits of holographic displays for advertising
3D holographic images are the future of visual advertising and digital signage. Proved time and again by our own experiences from different events, trade shows and multiple use-cases of our partners, HYPERVSN holographic visuals:
Increase sales;
Boost foot traffic;
Increase brand awareness;
Influence customer behavior;
Bring massive attention.
Can LCD TV screens be replaced? We believe so, and very soon. We also think that it's just a matter of time before holographic technologies will replace traditional LED walls in advertising. Even now, most global leading companies, including Coca-Cola, Danone, Mars, Louis Vuitton, Huawei, Ikea, Volkswagen Group, and many more, have already tried HYPERVSN or use it on an ongoing basis.
Join our mailing list to keep up with the latest HYPERVSN news
Download cheat sheet call to action here
Vel maecenas venenatis pulvinar ipsum vitae.
4 Item in cart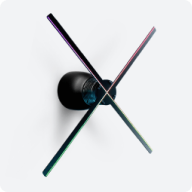 HYPERVSN 3D Catalog
USD 1,200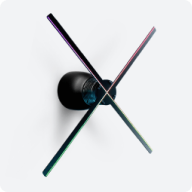 HYPERVSN 3D Catalog
USD 1,200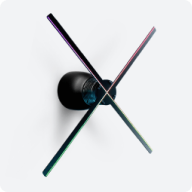 HYPERVSN 3D Catalog
USD 1,200