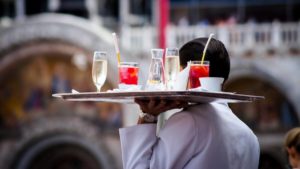 HYPERVSN
Marketing Department
Unveiling Authenticity in Hospitality Industry Marketing
19 September 2023 • 5 min read
Marketing in the hospitality industry is characterised by a guest-centric approach, cultural immersion, transparent communication, sustainability practices, employee training and empowerment, active guest feedback integration and compelling storytelling to create emotional connections with guests. These specifics distinguish hospitality marketing as an industry deeply rooted in delivering authentic, memorable experiences.
In the hospitality industry, authenticity is more than just a buzzword. It is a defining characteristic that shapes how businesses interact with guests and build lasting relationships. Authenticity goes beyond mere marketing slogans. It's about delivering genuine experiences, reflecting the true essence of a destination and fostering trust with guests. Here, we will explore the authentic character of marketing in the hospitality industry, examining its key elements, challenges and real-world examples that exemplify its importance.
Personalisation and guest-centric approach
Authenticity in the hospitality industry starts with a guest-centric approach. Each guest is unique, and understanding their preferences and needs is paramount. This requires personalised experiences, whether it's a warm welcome with the guest's favourite drink at check-in or providing bespoke recommendations for local experiences. The Ritz-Carlton, renowned for its exceptional guest service, epitomises this approach by empowering employees to create personalised moments for guests.
Local immersion and cultural sensitivity
Authentic hospitality marketing embraces the local culture, heritage and traditions of the destination. It involves celebrating local festivals, cuisine and traditions, giving guests a genuine taste of the region. For example, Airbnb's "Experiences" feature allows hosts to offer unique, culturally immersive activities, giving travellers a chance to connect with locals and explore authentic experiences.
Transparent communication and honesty
Authenticity requires honest and transparent communication. Hotels and resorts must accurately represent their offerings and policies, setting realistic expectations for guests. This transparency extends to pricing, cancellation policies and the disclosure of any additional charges. Hotel chains like Marriott International maintain transparency by clearly communicating their loyalty program benefits and terms.
Sustainability and responsible practices
Sustainability and responsible practices are integral to authentic hospitality marketing. Guests increasingly value eco-friendly initiatives, such as energy-efficient operations, reduced waste and support for local communities. Accor, through its Planet 21 program, demonstrates a commitment to sustainability, implementing eco-friendly practices across its global network of hotels.
Guest feedback and continuous improvement
Authenticity includes actively seeking guest feedback and using it for continuous improvement. Guest reviews and suggestions are valuable sources of insight. Hotel brands like Hilton Hotels and Resorts actively engage with guests through surveys, demonstrating a commitment to enhancing the guest experience based on their feedback.
Employee training and empowerment
Authenticity also involves training and empowering employees to provide genuine, heartfelt service. Staff members who are passionate about their work and empowered to make decisions can create memorable guest experiences. Four Seasons Hotels and Resorts is renowned for its rigorous employee training and empowering staff to exceed guest expectations.
Storytelling and emotional connection
Authentic hospitality marketing goes beyond listing amenities and features. It tells a compelling story that resonates with guests on an emotional level. The narrative highlights the unique qualities, history and values of the property. The Fairmont Hotels & Resorts' "Feel Welcome" campaign embodies this by focusing on the emotional connection and sense of belonging guests experience when staying at their properties.
Conclusion
Authenticity is the cornerstone of marketing in the hospitality industry. It involves personalisation, cultural immersion, transparent communication, sustainability, guest feedback, employee empowerment and emotional storytelling. Authentic hospitality marketing fosters trust, builds lasting relationships with guests and ultimately defines the reputation and success of hospitality businesses. In an age where travellers seek genuine and memorable experiences, authenticity remains the guiding principle that sets exceptional hospitality apart from the rest.
Join our mailing list to keep up with the latest HYPERVSN news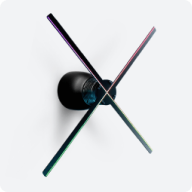 HYPERVSN 3D Catalog
USD 1,200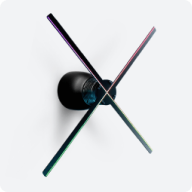 HYPERVSN 3D Catalog
USD 1,200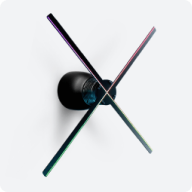 HYPERVSN 3D Catalog
USD 1,200