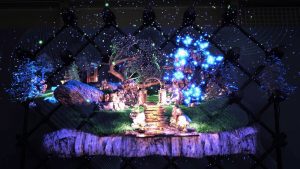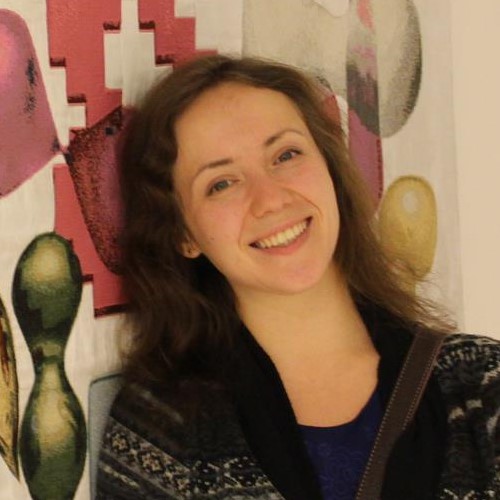 Anastasia Sheluto
Product Manager
The essential guide to choosing LED Walls and HYPERVSN Wall
21 April 2021 • 7 min read
With so many display solutions on the market it's hard to know whether LCD, LED or Holographic display is the right fit for your business. In this article, we compare LED video walls with HYPERVSN Walls, so you can make informed decisions on which solution best meets your business needs, and successfully run your campaigns.
The LED wall is making huge waves in the digital signage industry.
With huge optoelectronics advancements in recent years, LED walls have become an innovative and highly commercial digital signage medium for any business. Demand to display multiple messages on one endpoint, whatever shape or size it is, with brighter images, less power consumption and no bezels, has created an 'aha' moment for LED walls to win the market share from LCD and projection platforms.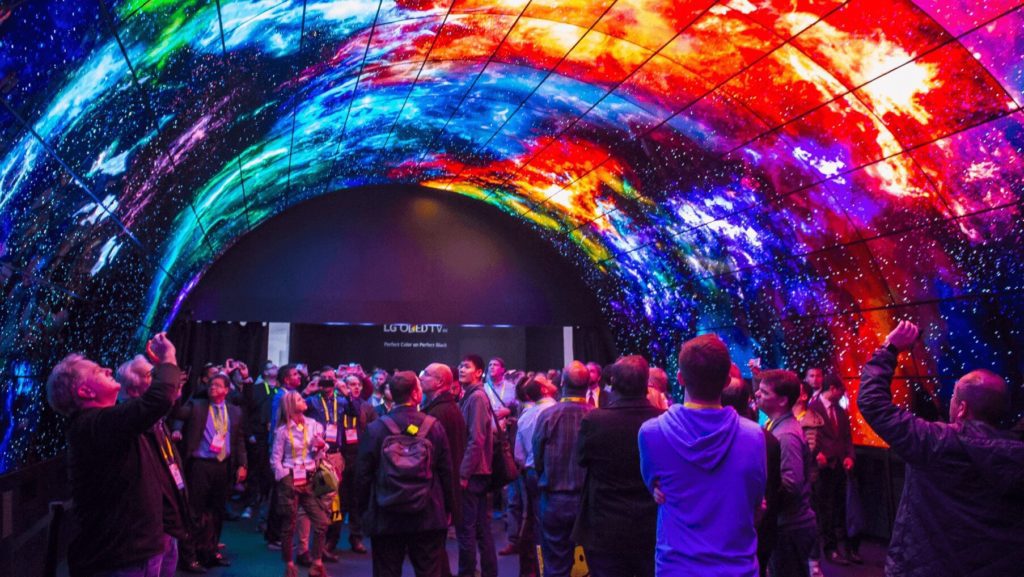 LED video wall image from open source
HYPERVSN devices, like the Solo, have been designed with this 'wow' factor in mind; the Solo features an embedded LED design in the rays of the device, producing high-definition and bright 3D images when in use. And when used collectively in a Wall setup, generating huge impact and excitement.
HYPERVSN devices
The opportunities to engage customers or convey messages with powerful LED screens are limitless.
Whether you're a high-end retailer, a hospital, a school, hotel operator or even a church – you get multiple benefits from using LED walls, most of which come with high impact, high brightness and high-definition visuals to wow your customers and convey messages on a completely new level.
It's because of the bezels that makes LED walls such a success over LCD panels. When you simply combine multiple LCD panels into one giant display, you see unpleasant seams between the panels. If you have a large-format human image it will look unprofessional with seams going through the human's face or figure. LED walls completely solve that issue, as multiple LED tiles can be combined to any shape or size with no intersecting seams visible between them.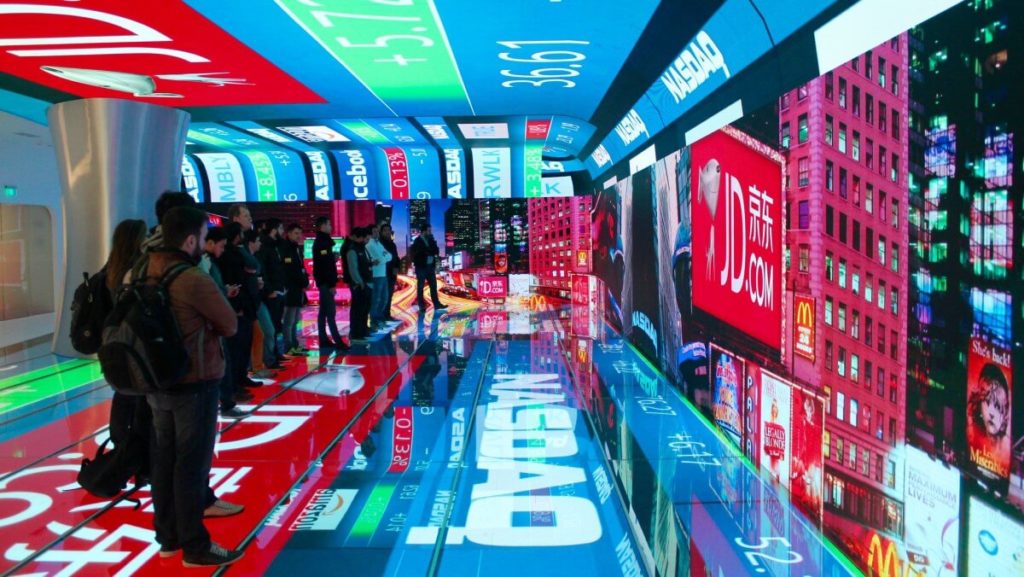 LED wall image from open source
3D LED walls are a step further in LED display development however, and that's where HYPERVSN Wall comes into play. Although HYPERVSN Wall is technically an LED-based solution, constructed from multiple Solo devices, it's the placement of LEDs on the rays that creates the difference. While a typical LED screen has LEDs mounted on flat panels, our HYPERVSN display has LEDs mounted directly on the rays of each device. When the device is spinning, the human eye sees an immaculate 3D holographic image without seeing the rays.
What you get with HYPERVSN is stunning 3D- like visuals floating in mid-air, just like a Star Wars hologram, without wearing any glasses or other wearable tech.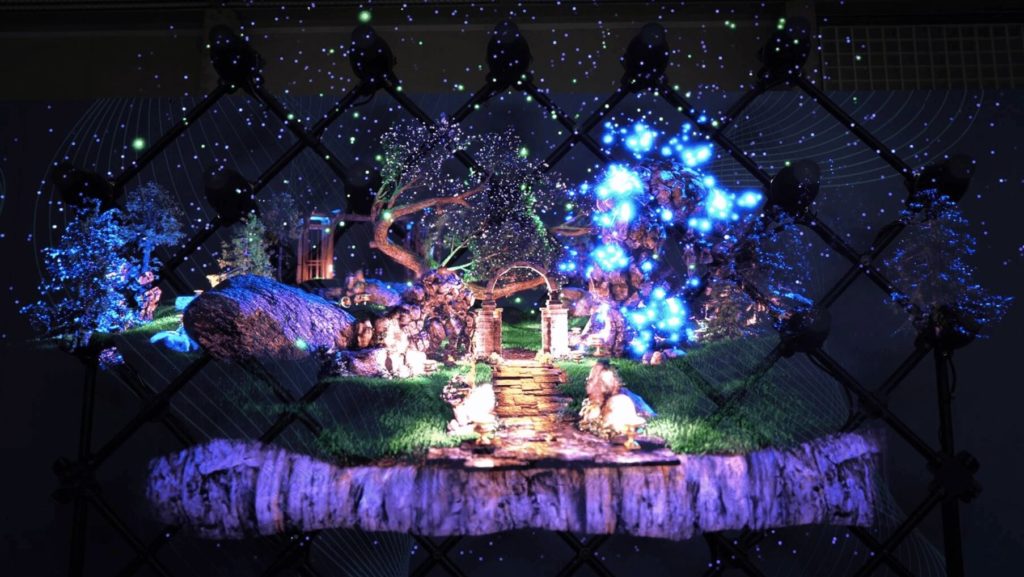 HYPERVSN Wall
If you are already convinced that your business needs an LED wall or a 3D HYPERVSN Wall to boost upsells or convey messages, don't rush into buying the biggest or brightest of walls, as it might be not the best option for you. The devil is in the detail after all, so we will go through the essential parameters to get the best value for money for different use cases.
Basics
Unlike LCD displays relying on backlit images, LED-based displays are capable of producing and releasing light on their own, as light emitting diodes are mounted directly onto a flat panel. It makes any image twice as bright, much more colorful, and gives users the freedom to choose any size or shape of LED screen, with no bezels and seams between the panels.
An LED wall is literally a number of LED displays working together as an integral unit, with hardware software and network systems to manage the content.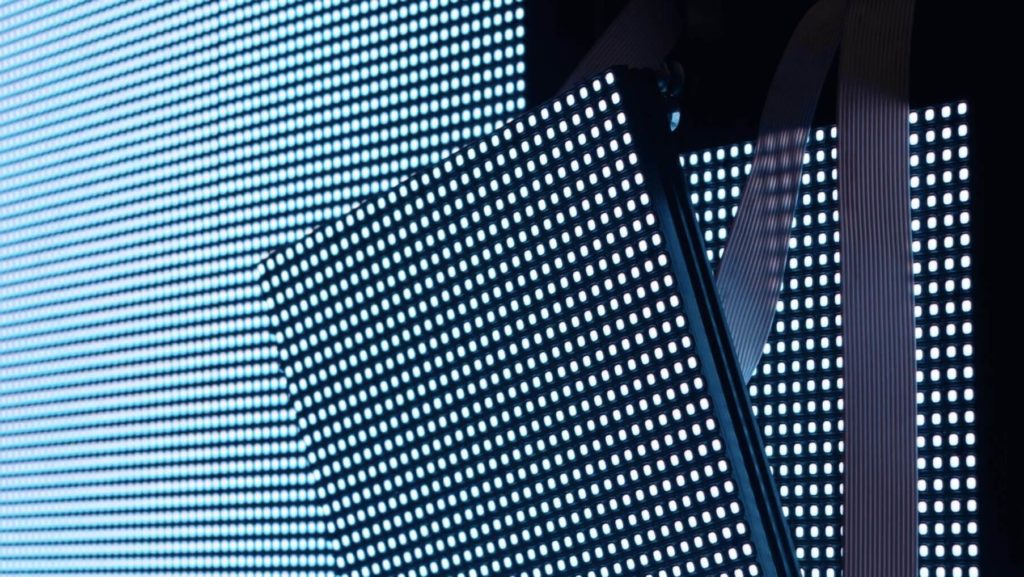 LED panel image from open source
HYPERVSN Wall is also a scalable solution, made up of multiple devices, synchronized with each other to show one large & cohesive visual display. But instead of LED tiles, it's four-rayed devices (each backed up with 670+ LEDs) that make up a HYPERVSN Wall of any size or shape.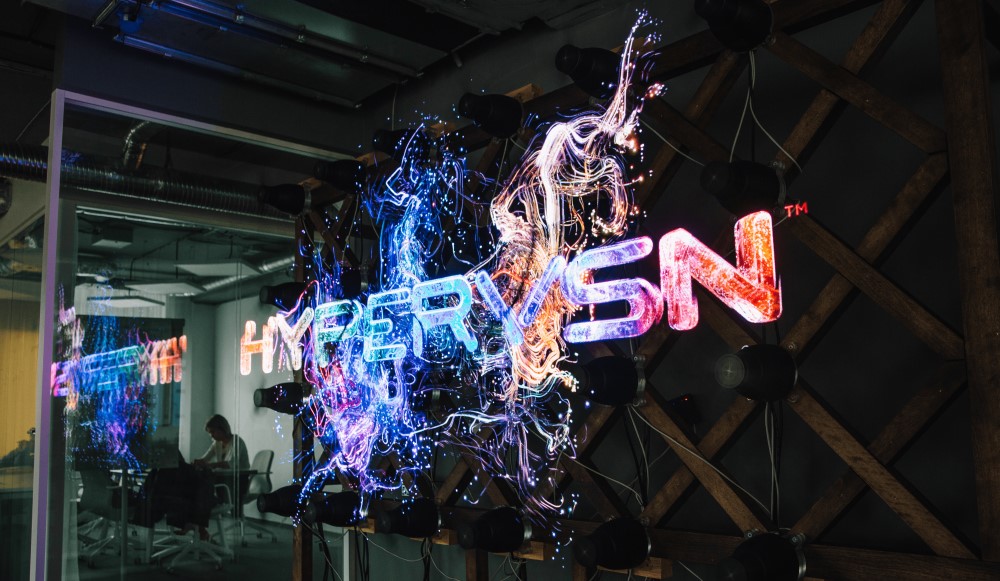 HYPERVSN Wall
HYPERVSN Wall is a holistic visual solution, that allows users to create, manage and display their own 3D content. It comes complete with a CMS which allows users to manage their Solo devices, setup the Wall, monitor and manage content playlists remotely, and more.
Viewing distance vs pixel pitch
If you think about control rooms, where a person is looking at a screen with some fine text or figures from a close distance, then LCD displays are still better to use.
Meanwhile it's hard to disregard the dominant HD quality of LED walls, which can be used for impressive corporate imagery. Presentations, digital signs, sales pitches, ads at corporate meeting points are much more vivid and wow-inspiring with LED walls.
Previously LED walls were used for outdoor use only because of the gap (pixel pitch) between the diodes. Now with technical advancements, fine or narrow pixel pitch screens have entered the market, making indoor LED walls look great from a close distance.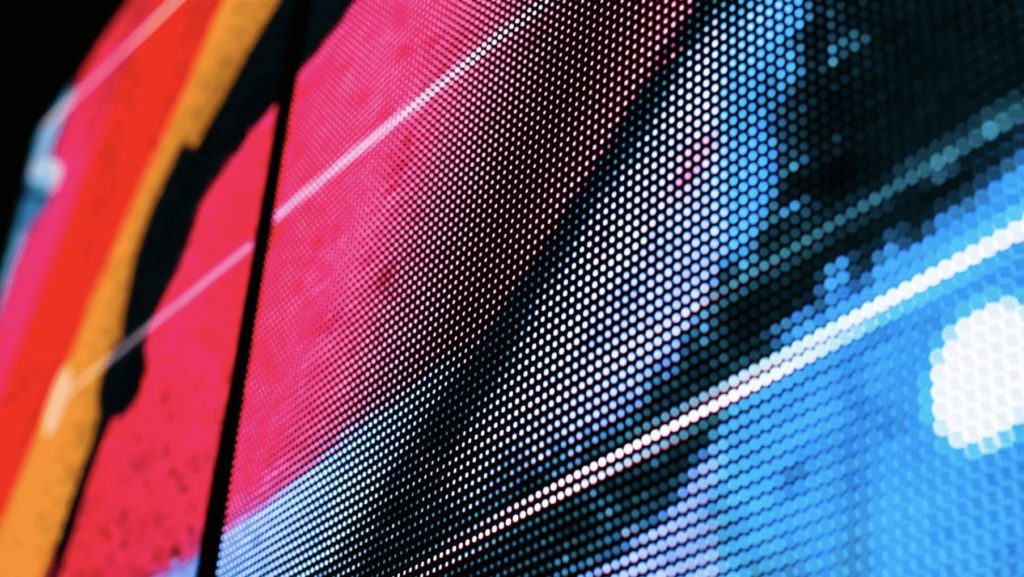 LED wall image from open source
Pixel pitch is the distance from the center of an LED pixel to the center of the next LED pixel, measured in millimeters. Viewing distance has a direct impact on the pixel pitch choice: the lower the pixel pitch, the closer together the LEDs are on your display, and the closer your viewing distance would be.
The rule for calculating the ideal pixel pitch for a comfortable viewing distance, equates to 10 feet for every millimeter of pitch.
A 2mm pixel pitch will look good at 15-20 feet, and that's the marketers' choice for now. A pixel pitch less than 1 mm is considered ultra-fine and is still quite expensive among LED wall offers.
HYPERVSN Wall has always operated on an ultra-fine pixel pitch range because of the specific engineering design of the rays and the premium diodes used in it. The current pixel pitch for HYPERVSN MS Wall is 0.84mm, making it a bright, high-definition solution for indoor lobbies and corporate spaces. At the same time, it doesn't affect the cost of HYPERVSN Wall as much as it would for LED walls, which makes it a highly marketable offer not only for luxury brands, but also for those who appreciate value for money.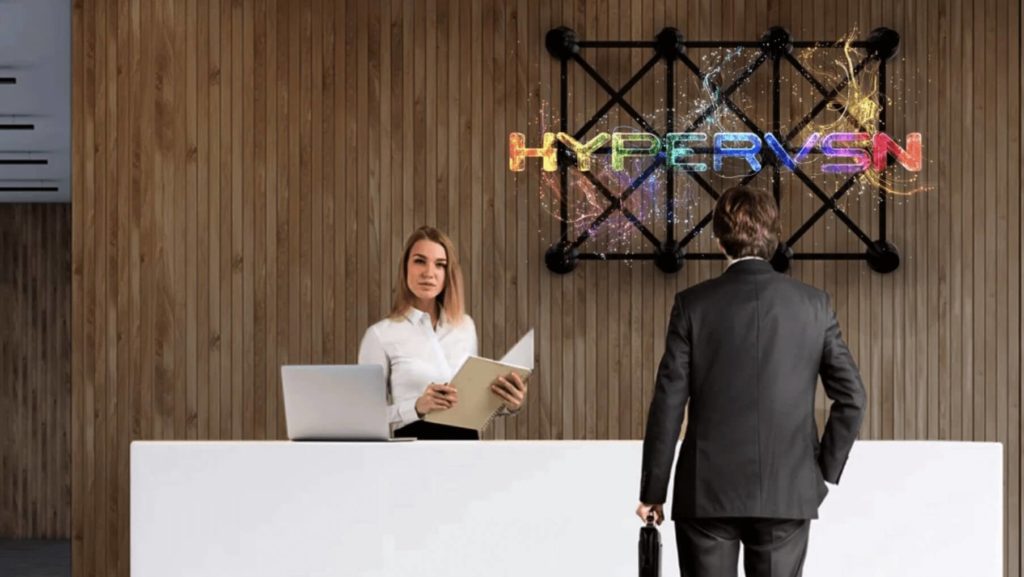 HYPERVSN Wall in corporate space
Indoor, outdoor vs brightness
If you're planning on outfiting your high-end flagship store window with an LED wall, or installing it at a sports stadium or arena, then you need to go for LED panels with increased brightness.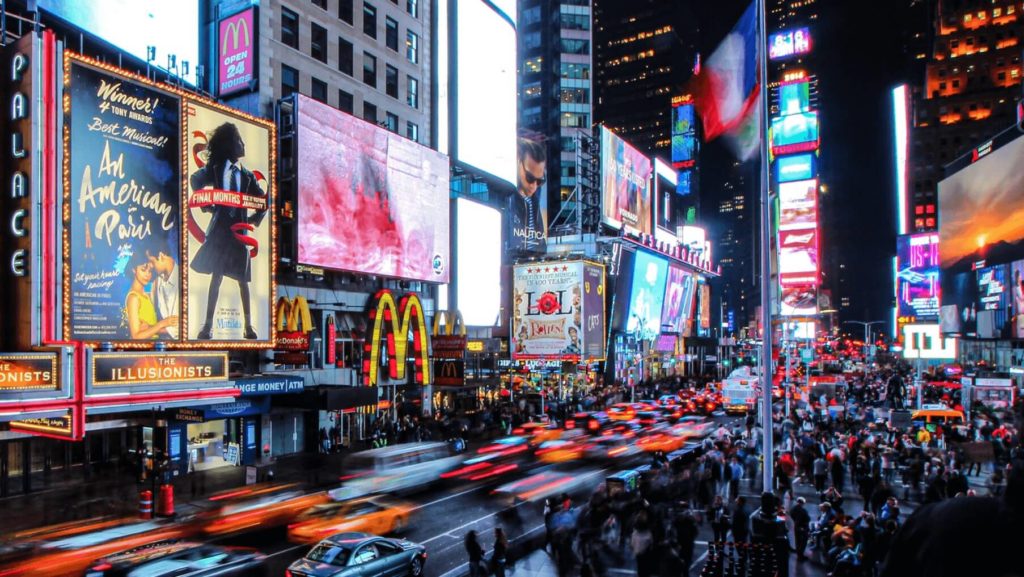 Outdoor LED video walls image from open source
A lack of brightness for outdoor applications will make your image look dull and faded on a sunny day.
A typical indoors LED panel will have a brightness range of 500-1500 nits, while for outdoor use it will need to have at least 2500 nits.
At the same time brightness is the major cost point for LED walls. Opting for extra nits for your indoor project won't deliver any more value for money, rather it will give your customers an uncomfortable viewing experience.
For indoor, typical control room or corporate spaces, a nominal brightness of 500-1000 nits is adequate and reasonable.
Next-level innovation
Brand messaging is key to your success, and using LED-based installations to communicate not just with your customers, but with your colleagues too, is something that will give your business the innovative boost it needs to stand out from the crowd.
Not only are LED setups eye-catching and exciting to your audience, they bring an entirely new appeal to your brand – when you use HYPERVSN however, you get so much more than just bright images.
Seamless and complex 3D animations is what sets HYPERVSN apart from the rest of the LED industry – with the holistic solution covering everything from the initial 3D animation design right through to display setup and content playback management, the results you get from our system compared with 2D LED tech are incredible:
2 x higher chance of your 3D message being seen
40% longer viewing & engagement times
…and much more!
So, if you're planning on using LED technology and want take innovation to the next-level, HYPERVSN Wall will be the best solution for you – holistic, fantastic and futureproof solutions for brands that want to make a real impact.
To see HYPERVSN Wall in action in different industries click here.
Join our mailing list to keep up with the latest HYPERVSN news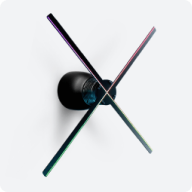 HYPERVSN 3D Catalog
USD 1,200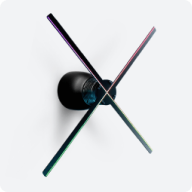 HYPERVSN 3D Catalog
USD 1,200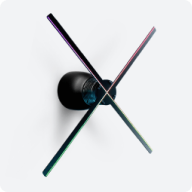 HYPERVSN 3D Catalog
USD 1,200