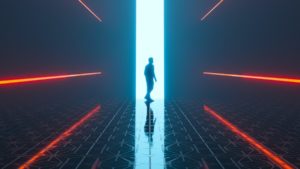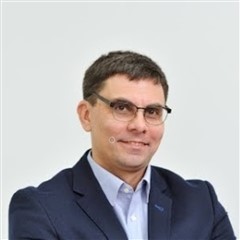 Dmitry Shatkov
Ecommerce Manager
Laser Beam Holograms
08 March 2023 • 7 min read
The use of laser beams for holograms has been a growing trend in recent years, with the progress in technology allowing for more intricate and realistic holographic images.
How does it work
Holograms are three-dimensional images that can be created using a laser beam. The process of creating a hologram involves several steps:
Splitting the laser beam: A laser beam is split into two separate beams using a beam splitter, a special lens;
Recording the interference pattern: One of the beams, known as the reference beam, is directed onto the photographic plate or film. The other beam, known as the object beam, is directed onto the object that is being recorded. The light from the object beam reflects off the object and interferes with the light from the reference beam. This interference pattern is recorded onto the photographic plate or film;
Developing the hologram: The photographic plate or film is then developed to create a hologram. The hologram contains the interference pattern that was recorded during the recording process;
Illuminating the hologram: To view the hologram, a laser beam is shone onto the hologram. This laser beam recreates the original object beam and causes the hologram to emit a three-dimensional image of the object that was recorded.
Laser Beam Holograms Implementations
One of the latest developments in laser beams for holograms is "deep learning". Researchers at the University of California, Riverside, developed a method that uses artificial intelligence to create holographic videos with previously unattainable levels of detail and realism. The algorithm analyzes a 3D model and then calculates the optimal laser beams required to create the holographic image. This approach allows for more efficient use of laser beams and results in higher quality holographic images.
Another recent development in the field of laser holography is the use of holographic displays for virtual reality applications. Researchers at the University of Arizona have developed a holographic display system that can create images with a resolution of up to 10,000 pixels per inch. This level of detail could allow for more immersive and realistic VR experiences in the future.
Furthermore, the use of holograms for medical applications is also gaining traction. Researchers at the University of Eastern Finland have created a 3D hologram of a patient's heart that is used to plan and practice complex heart surgeries. This approach could potentially reduce the risk and improve the outcomes of these types of surgeries.
These recent developments in the use of laser beams for holograms demonstrate the growing potential of this technology and its applications in many industries.
Conclusion
Overall, the state of the industry for laser beams and holograms is one of rapid growth and innovation, with new applications and advancements being made all the time. As technology continues to evolve, the possibilities for creating even more complex and realistic holographic images with laser beams are virtually limitless.
Join our mailing list to keep up with the latest HYPERVSN news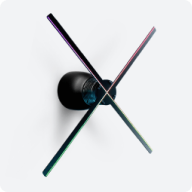 HYPERVSN 3D Catalog
USD 1,200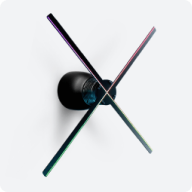 HYPERVSN 3D Catalog
USD 1,200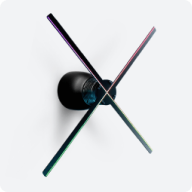 HYPERVSN 3D Catalog
USD 1,200